Technical Buyer Driver L1
Description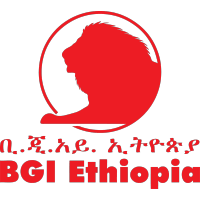 Purpose of the job
The major purpose of the job is to manage the market work of the procurement activities. The buyer expected to bring proformas, invoices & quality materials as per specification.  In addition, the buyer expected to deliver a clean document to the internal office accordingly. In general, the buyer is expected to act as a bridge between BGI Ethiopia & Supplier in an ethical manner by securing the interest of BGI Ethiopia. The Job holder is expected to work closely, with other buyers, site requestors & the procurement follow up operators as well.   The buyer must know & act that s/he is the image of the company outside the compound. The buyer must comply with the company rules & regulations.  He is expected to respect the country's road & traffic rules & regulations.  He should know the basics of the automobile to control the allowed company vehicle.
Main duties & responsibilities
Collect proformas, related technical datasheets for all requests from the site markets.
Bridge the gap by offering the requestor full information to adjust the request, where there is a variation between requested specification & market available items.
Create ethical & smooth relationships with suppliers so that credit facility, timely proforma issuance & updates on new product arrivals could be facilitated.
Issue suspense/cheque, settle supplier payment, collect purchased items, invoices & deliver the item to store, after getting approval of PO.
Receive comments of Addis/site inspectors on delivered items & inform suppliers for replacement or future cautions where necessary.
Work as a team and support other buyers on market work & way of working.
Offer daily the pipeline purchase status to the Procurement follow up Operator.
Offer a full document to finance for the closure of purchase.
Follow all purchase requests & work jointly with the Procurement follow up Operator to make efficient & effective purchases.
Perform Procurement, Follow up Operator task during workload/ absence.
Offer timely & full information to all queries from the procurement team, OptiMaint, Finance & obey instructions accordingly.
Issue cash when needed.
Carry out other supportive tasks in the department, during staff absence/workload.
Job Requirements
Have basic knowledge of Microsoft applications (especially MS Word, MS Excel, MS Outlook)
Hand on skill to communicate the suppliers & requestors on mail/phone.
The right attitude to be a good team player,
Ability to respond to urgencies,
Result oriented, attention to detail.
Be well organized.
Expected to have a driving license & can justify 3 years without an accident.
Respect the company rules & regulations of safety.
Basic knowledge of vehicle maintenance.
Expected Education and Experience
Field of a stream: Purchasing &Supply Mgt, General Mechanics, related Discipline
2-years direct work experience in similar responsibility or industry.
Applying Instructions
Interested applicants who fulfill the above criteria can submit their CV and application letter online at recruitment.bgiethiopia@castel-afrique.com within 5 working days effective from the announcement of this notice.
WARNING: Do not to pay any money to get a job. Please report fraudulent jobs to info@newjobsethiopia.com