Technical Specialist, Gender and Gender Based Violence, Technical Division,
Description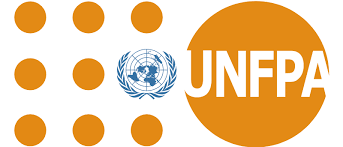 The incumbent will provide substantive programmatic support for the implementation of the regional initiatives of the UNFPA-UNICEF Joint Programme on the Elimination of Female Genital Mutilation: Accelerating Change, including interventions within the framework of the Spotlight Initiative on Ending GBV and Harmful Practices. UNFPA-UNICEF Joint Programme on the Elimination of Female Genital Mutilation is the largest global programme addressing female genital mutilation and it supports national efforts in 21 countries, in addition to undertaking global and regional level initiatives. Spotlight Initiative is an initiative between the United Nations and European Union that support and enhance a regional approach to eliminating Sexual and Gender Based Violence and Harmful Practices. The incumbent will report to the coordinator of the UNFPA-UNICEF Joint Programme on the Elimination of Female Genital Mutilation: Accelerating Change and will be stationed within the Technical Division UNFPA Office in Addis Ababa.
How you can make a difference:
UNFPA is the lead UN agency for delivering a world where every pregnancy is wanted, every childbirth is safe and every young person's potential is fulfilled. UNFPA's new strategic plan (2018-2021), focuses on three transformative results: to end preventable maternal deaths; end unmet need for family planning; and end gender-based violence and harmful practices. In a world where fundamental human rights are at risk, we need principled and ethical staff, who embody these international norms and standards, and who will defend them courageously and with full conviction. UNFPA is seeking candidates that transform, inspire and deliver high impact and sustained results; we need staff who are transparent, exceptional in how they manage the resources entrusted to them and who commit to deliver excellence in programme results.
Job Purpose:
The rationale for having a technical specialist is the implementation of the Spotlight Africa Regional Programme by the UNFPA-UNICEF Joint Programme on the Elimination of FGM.
You would be responsible for:
Providing and managing technical assistance for development and implementation of the Africa Spotlight Regional Programme which consist on supporting Gender Based Violence and Harmful practices, specifically FGM, including for monitoring and tracking results;
Providing capacity development and strengthening in support of the work in GBV and Harmful Practices;
Establishing and strengthening strategic partnerships with stakeholders and regional actors and development partners, including in particular civil society and women's organizations;
Leading the design, development, management and sharing of relevant knowledge products on GBV and Harmful Practices.
Main Tasks & Responsibilities
A. Providing and managing technical assistance for development and implementation of the Fund's GBV and HP programmes;
Work in close collaboration with the coordination team to map needs, plan and implement a strategy of delivery of technical assistance, policy advice, and programme support in the areas of GBV;
Ensure conceptual innovation in the provision of technical expertise;
Lead the provision of policy recommendations and guidance to strategic planning and positioning on GBV/HP, in close collaboration other relevant UN Agencies;
Provide substantive technical support to the African Union Commission in its effort to lead and coordinate the implementation of the African Union's Saleema Initiative on Eliminating Female Genital Mutilation
Support and follow up the operationalization of the accountability framework and peer review mechanism at Africa Union level to monitor national level commitments and actions towards elimination of female genital mutilation
Provide technical support and follow up the work of the African Union Special Rapporteur to support and monitor national level initiatives towards the elimination of female genital mutilation
In collaboration with members of the FGM Joint Programme Global Coordination team, follow up implementation of initiatives by regional level CSOs towards the elimination of female genital mutilation
Lead and provide technical support in the development of a comprehensive annual work plans for the regional initiatives within funding support from the Spotlight Initiative and other funding sources of the Joint Programme
B. Lead the design, development, management and sharing of relevant knowledge products on GBV/HP and manage partnership:
Lead and provide advice to regional/country offices in the areas of Social Norms; Prevention and Addressing of GBV and HP;
Engage and contribute substantively to thematic networks to better connect the Fund and partners;
Contribute to the research, development, and presentation of analytical reports, research papers, briefing notes, background papers, summaries, correspondence on issues related to GBV/ HP;
Identify promising practices, technical expertise, and strategic opportunities;
Coordinate the provision of evidence-based knowledge including research, upstream policy analysis, design and development of guidance and operational tools aimed at strengthening response to GBV/HP;
Conceptualize, develop and ensure implementation of capacity building plans with coordination staff aimed at providing knowledge-based and readily useable methodologies to programme for GBV/HP;
Regularly communicate with the Programme Management Unit of the Spotlight Initiative Africa Regional Programme and attend meetings on behalf of the UNFPA-UNICEF Joint Programme on the Elimination of Female Genital Mutilation.
Lead the partnership with regional CSOs and ensure a strong linkage with countries work
Make substantive technical contribution in planning and implementing various high level advocacy events focusing on GBV and HP
Support communication and visibility initiatives related to the work of the UNFPA-UNICEF Joint Programme on the Elimination of Female Genital Mutilation at regional level
Contribute to the resource mobilization effort of the GHRB
C. Other duties:
Take part and contribute to initiatives undertaken by the Technical Division, Gender and Human Rights Branch and global coordination team of the UNFPA-UNICEF Joint Programme on the Elimination of Female Genital Mutilation
Undertaken other assignments to be requested by the supervisor
Qualifications and Experience
Education:
Advanced University Degree or equivalent in Social Sciences, Health, Gender Human Rights and Development, or other field directly related to the substantive area identified in the title of the post.
Knowledge and Experience:
Seven years of increasingly responsible professional experience in issues related to gender equality, social protection, health and development, required;
Experience with gender equality, women's development and rights-based programming, both at field and regional levels, required;
Experience in addressing GBV and HP issues including culturally sensitive programming, required;
Strong track record of technical leadership, and proven ability to produce demonstrable results;
Strong verbal and written communications skills in English;
Demonstrated ability to network within the academic and development community;
Demonstrated expertise in policy dialogue and high level advocacy is desirable;
Familiarity with UN systems and procedures, management and monitoring tools is desirable;
Languages:
Fluency in English; knowledge of other official UN languages, preferably French, is desirable
Required Competencies
Values:
Exemplifying integrity Demonstrating commitment to UNFPA and the UN system Embracing diversity in all its forms Embracing change Core Competencies:Achieving Results Being Accountable Developing and Applying Professional Expertise/Business Acumen Thinking analytically and Strategically Working in Teams/Managing Ourselves and our Relationships Communicating for Impact
Functional Competencies:
Knowledge in thematic area Conceptual innovation- Demonstrates ability to engage development partners at all levels in conceptual and methodological innovation that is pertinent to the global, national and local context Strategically positioning UNFPA programme Delivering results-based programmes Strong networking skills Building strategic alliances- Makes effective use of UNFPA's resources and comparative advantage to strengthen alliances
UNFPA Work Environment
UNFPA provides a work environment that reflects the values of gender equality, teamwork, Embracing diversity in all its forms, integrity and a healthy balance of work and life. We are committed to maintaining our balanced gender distribution and therefore encourage women to apply. UNFPA promotes equal opportunities for all including persons with disabilities.
Disclaimer
Applying Instructions
WARNING TO APPLICANTS: UNFPA does not charge any application, processing, training, interviewing, testing or other fee in connection with the application or recruitment process. Should you have received a solicitation for the payment of a fee, please disregard it. Furthermore, please note that emblems, logos, names and addresses are easily copied and reproduced. Therefore, you are advised to apply particular care when submitting personal information on the web. Should you feel that you have received a fraudulent notice, letter or offer that makes use of the name or logo of UNFPA, you may submit a report through the UNFPA fraud hotline http://www.unfpa.org/help/hotline.cfm Notice to applicants: In accordance with the rules of the United Nations, persons applying to posts in the international Professional category, who hold permanent resident status in a country other than their country of nationality, are required to renounce such status upon their appointment. Exceptions to this rule are very limited and can be made only for: (a) stateless persons; (b) newly appointed staff members who have applied for citizenship by naturalization, when such citizenship will be granted imminently; (c) acting staff members in the General Service and related categories with permanent residency status, on promotion to the Professional category; (d) staff members appointed under a temporary appointment. Please understand that UNFPA is not in a position to provide advice on or assistance in applying for any citizenship.
For any questions or comments please contact recruiting@unfpa.org
WARNING: Do not to pay any money to get a job. Please report fraudulent jobs to info@newjobsethiopia.com