Technical Specialist-Sexual and Reproductive Health including Humanitarian Response
Description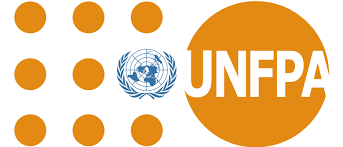 Regular/Temporary: Regular
Duration: One year with possibility of renewal based on performance
Appointment type: Service Contract
Organizational Setting
The Position:
The Sexual and Reproductive Health Rights (SRHR) Programme Specialist advises project formulation and evaluation, joint programming initiatives and national development frameworks. You will provide technical support to the Director, Reproductive, Maternal, Child, Youth Health and Nutrition Directorate (RMNCHY-N), FMOH, on Sexual and Reproductive Health and Rights (SRHR) programmes integrating humanitarian/COVID response.  The Technical specialist will be mainly focusing on providing support to the family planning and Adolescent and Youth Programmes. The Technical specialist will be providing on the nexus programming making linkages both the humanitarian and development settings that include the integration of SRHR interventions into the humanitarian response plan. You will also be responsible to provide a technical assistance towards the implementation of MISP (Minimum Initial Service Packages) in humanitarian setting. Furthermore, you will serve as an in-house expert in AYH programming and support the directorate in the planning, implementation and monitoring of RMNCAYH-N program in general and AYH/FP programs in particular. Technically, you will be reporting  to the Director of RMNCHY-N Directorate, FMOH, and administratively, to the Assistant Representative of UNFPA Ethiopia Country Office.
How you can make a difference:
UNFPA is the lead UN agency for delivering a world where every pregnancy is wanted, every childbirth is safe and every young person's potential is fulfilled.  UNFPA's new strategic plan (2018-2021), focuses on three transformative results: to end preventable maternal deaths; end unmet need for family planning; and end gender-based violence and harmful practices.
In a world where fundamental human rights are at risk, we need principled and ethical staff, who embody these international norms and standards, and who will defend them courageously and with full conviction.
UNFPA is seeking candidates that transform, inspire and deliver high impact and sustained results; we need staff who are transparent, exceptional in how they manage the resources entrusted to them and who commit to deliver excellence in programme results.
Job Purpose:
In the last decade, Ethiopia has made significant progress towards achieving its national and international development goals, and sectoral programmes and strategies for improving maternal health, promoting gender equality and women's empowerment, and combating the HIV epidemic. The Maternal Mortality Ratio has declined from 676 to 412 per 100,000 live births in the last five years alone. The number of delivery in a health facility increased from 10 per cent in 2011 to 28 per cent in 2016. The contraceptive prevalence rate increased to 36 percent and Total Fertility Rate dropped to 4.1 in 2016.
However, unmet need for family planning is the highest for young married adolescents, 15-19 years old, with 33 percent unmet need for spacing. There are also other emerging sexual and reproductive health needs that draw the attention of the government and partners such as cervical cancer.
The fertility transitions in Ethiopia is leading to the demographic window of opportunity which eventually ensures demographic dividend if proper investments are planned and implemented to strengthen capacities and to create development opportunities for young people. This calls for integration of population factors including sexual and reproductive health of adolescents and youth at all levels of development planning and their interventions. Such endeavor should also accommodate adolescent and youth with special needs and those living in regions which need equitable development.
The trends towards the improvement of youth SRH and HIV/AIDS situations in the country are promising, though available evidences indicate that there are still risky sexual behaviors among different groups such as unmarried women and men, daily laborers, waitresses, and students of higher education institutions.
Ethiopia is concluding the current GTP II and other sectoral strategies. Home Grown Economic Reform which is the overarching government strategy as well as sectoral strategies are under development which will run for the next five years. FMOH, while concluding the current Health sector transformation, it is developing the next 5 years sectoral strategy.  The Health Sector Strategy will be aligned and harmonized with the Home Grown Economic Reform and SDG goals.
The purpose of the assignment is to affect a paradigm shift in the health sector through implementation of the SRHR key interventions in an integrated and holistic manner with health and non-health sectoral plans to ensure that they are aligned with the FMOH Agenda, the Home Grown Economic Reform, ICPD plan of Action, SDGs and other international commitments, while serving the needs of the under-served segments of the population. Additionally, it will help the director of RMNCHY-N for the integration of SRHR programme into SDGs framework, while localizing the SDGs at the country level.
Main Tasks & Responsibilities
You would be responsible for:
 Providing technical assistance to the RMNCAYH-N Directorate, FMOH in the integration of SRHR (Adolescent & Youth and Family planning programmes) into other  social development interventions both in humanitarian and development contexts
Support the development and implementation of national RMNCAYH-N strategy documents including the HSTPII, RH strategy and the AYHstrategy
Support the Research Advisory Council ( RAC) of the directorate in planning and delivery of AY focused assessments
Providing technical guidance to integrate COVID-19 response into existing SRHR programmes to ensure that SRHR services continue
Supporting RMNCHY-N Directorate on SRHR debates in multi-sectoral context (i.e. to provide feed-backs on SRHR & COVID-19 interventions to different departments on policy and programs, and to take part in the different forum on SRHR/COVID-19).
Providing support to SRHR Programming in the context of Triple Nexus (Development, Humanitarian and Peace Nexus) Agenda
Assisting EPHI/PHEM in responding SRHR in humanitarian contexts including COVID-19 and other emergencies
Facilitate the coordination of the AYH- TWG members to support the designing, implementation of innovative program to advance the health of young people including SRH.
Assisting the RMNCHY-N Directorate and management at FMOH in policy synthesis and formulation for high level advocacy and policy dialogue.
Assisting the RMNCHY-N Directorate in developing and documenting knowledge about current and emerging trends in the area of SRHR/COVID-19, by analyzing programs, projects strategies, lessons learned, and best practices and shares with management for use in knowledge sharing and planning future strategies.
In collaboration with government counterparts and other development partners, contributing substantively to the formulation and design of SRHR and Population Policies and its component projects in line with Government priorities.
Liaising UNFPA programmes  in the health sector and providing technical and operational roles
Supporting in developing evidence-based policy papers and briefs on key emerging demographic drivers for SRHR and population and provide inputs for policy dialogue, technical assistance, and coordination and development frameworks.
 Promoting and coordinate SRHR/population sensitization activities to facilitate smooth integration of SRHR/Population dynamics in the SDGs framework.
Supporting and ensure the capacity and clear understanding of RMNCHY-N Directorate of FMOH on SRHR/Population issues.
Providing technical assistance to the RMNCHY-N Directorate for the proper alignment of national SDGs framework with ICPD beyond 2014 monitoring framework.
Supporting in advocating and popularizing the concept of ICPD plan of Action and demographic transition through coordinating with the Planning and Development Commission and other sectors
In collaboration with Planning and Development Commission, supporting the post Nairobi ICPD commitment of Ethiopian government  implementation in collaboration with other sectors
Support the implementation of periodic supportive supervision to regions, zones, districts and facilities
Support the facilitation of vagarious review meeting and workshop  in combination of in-person and virtual platforms
Identifying technical assistance needs and coordinating relevant technical support.
Performing other tasks as may be assigned by the his/her supervisor
UNFPA Work Environment
UNFPA provides a work environment that reflects the values of gender equality, teamwork, Embracing diversity in all its forms, integrity and a healthy balance of work and life. We are committed to maintaining our balanced gender distribution and therefore encourage women to apply. UNFPA promotes equal opportunities for all including persons with disabilities.
Compensation and Benefits
This position offers an attractive remuneration package including a competitive salary plus health insurance and other benefits as applicable.
Disclaimer
WARNING TO APPLICANTS: UNFPA does not charge any application, processing, training, interviewing, testing or other fee in connection with the application or recruitment process. Should you have received a solicitation for the payment of a fee, please disregard it. Furthermore, please note that emblems, logos, names and addresses are easily copied and reproduced. Therefore, you are advised to apply particular care when submitting personal information on the web. Should you feel that you have received a fraudulent notice, letter or offer that makes use of the name or logo of UNFPA, you may submit a report through the UNFPA fraud hotline http://www.unfpa.org/help/hotline.cfm
Job Requirements
Qualifications and Experience
Education:
A Minimum of Advanced University degree in Medicine, public health or population related fields, PhD in relevant fields is a plus.
Knowledge and Experience:
Seven  years of increasingly responsible professional experience in the field of Sexual and Reproductive Health and Rights (Maternal health, FP, Adolescent  &  Youth, Family planning) both in humanitarian and development contexts;
Experience in programme/ project management including experience in large multi-sector projects, designing and appraising proposals and actively liaising with relevant and potential project partners;
Proven experience in coordinating/managing a multi-disciplinary team of staff, experts and  consultants;
Field experience to various regions of Ethiopia on RMNCAYH-N  program including humanitarian setting is an asset;
Practical experience on the implementation of MISP in humanitarian setting
Prior experience with Ministry of Health and the UN system is an asset.
Languages:
Fluency in English; knowledge of other official UN languages is desirable.
Required Competencies
Values:
Exemplifying integrity
Demonstrating commitment to UNFPA and the UN system
Embracing diversity in all its forms
Embracing change
Core Competencies
Achieving Results
Being Accountable
Developing and Applying Professional Expertise/Business Acumen
Thinking analytically and Strategically
Working in Teams/Managing Ourselves and our Relationships
Communicating for Impact
Functional Competencies
Advocacy/Advancing a policy-oriented agenda
Leveraging the resources of national governments and partners/building strategic alliances and partnerships
Delibering results based programmes
Internal results based programmes
Internal and external communication and advocacy for results mobilization.
Applying Instructions
WARNING: Do not to pay any money to get a job. Please report fraudulent jobs to info@newjobsethiopia.com