Temporary Driver and Logistics Assistant
Location

Dire Dawa, Ethiopia

Date Posted

August 6, 2020

Category

Driver



Job Type

Contract



Currency
ETB
Description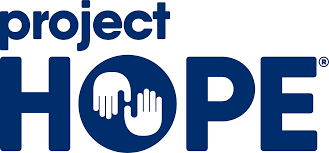 JOB SUMMARY
The Temporary Driver & Logistic Assistance is mainly responsible for providing transportation service for project staffs, authorized persons and Goods in a timely, safe and cost efficient manner. S/he shall ensure the vehicles used for official & authorized businesspersons in line with organization policies and Ethiopia country traffic rules and road discipline.  S/he support the regular procurement, messenger services and field level workshop activities by providing supplies, stationary, and disbursing cash to workshop participants.
The Temporary Driver & Logistic Assistance works under direct supervision of Operations Coordinator. S/he will closely work with PHE Office Operation Team, Finance team, and HR Team.
SPECIFIC RESPONSIBILITIES:
 Driving Functions:   
·         Responsible for driving authorized persons and transporting project goods in a timely, safe and cost efficient manner;
·         Ensure that the project vehicle is only used for official/ authorized business persons
·         Ensure the safety of passengers, shipment and vehicle while strictly observing traffic rules and road discipline;
·         Ensuring readiness of the vehicle for transport service (including daily check of water, fuel, engine oil, tires, brakes, fan etc.) other parts of the vehicle prior to driving.
·         Responsible for daily cleaning of project vehicles
·         Follow up regular maintenance of the assigned vehicle to ensure road worthiness
·         Properly Schedule in town and field trip plan with supervisor
·         Maintains records of vehicle usage (including fuel consumption,  mileage, and trip logs) and security incident
·         Ensure compliance to organization travel policy and vehicle utilization policies.
·         Performs  project routine business, such as receiving and delivering official project documentation
·         Regularly check post office boxes, collect and dispatch letters, parcels and other correspondence
Logistics Functions:
·         Support the Project Logistics Coordinator in procurement processes;
·         Support field level travel arrangement with supervisor
·         Responsible for collecting Quotations, receiving procured goods and arranging transportation to their final destination(s);
·         Facilitate Field level workshop via providing office supplies, and handling field cash disbursement to participants.
·         Collect and distribute mail and coordinate courier services
Security and Safety
·         Ensure that all vehicles are equipped with emergency equipment, accident kits and key fleet policies visible to passengers
Others
·         Perform any other duties as assigned by supervisor which are in line with the general concept of this position.
Job Requirements
- College Diploma/Certificate in Auto Mechanics (10+3) or related fields
·         Possession of a valid national driving license- 3rd Grade and/or Above
·         5+ years continuous work experience in a similar organization
·         Previous experience performing minor repairs of vehicle is advantageous.
·         Prior experience providing administrative and logistical assistance is preferable
·         Must be willing to take eye exam before hire and every two years.
·         Demonstrated punctuality, attention to detail, patience, good humor and flexibility.
·         Ability to speak and written in English and Amharic languages
·         Demonstrated ability to work independently with limited supervision.
·         Willing to travel extensively within and outside the region.
Applying Instructions
Interested applicants can send their CV and cover letter through ethiojobs website on or before 09 August 2020 by 5:00 PM
WARNING: Do not to pay any money to get a job. Please report fraudulent jobs to info@newjobsethiopia.com