Tender for procurement, Installation and commissioning of solar water-pumping system
Location

Melkadida, Somali, Ethiopia

Date Posted

September 8, 2020

Category

Consultancy



Job Type

Contract



Currency
ETB
Description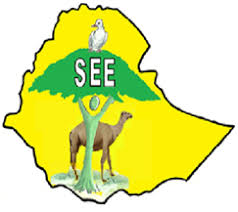 Introduction
UNHCR Ethiopia, Sub-Office Melkadida
The Office of the United Nations High Commissioner for Refugees was established on December 14, 1950 by the United Nations General Assembly. The agency is mandated to lead and co-ordinate international action to protect refugees and resolve refugee problems worldwide. Its primary purpose is to safeguard the rights and well-being of refugees. It also has a mandate to help stateless people.
In more than five decades, the agency has helped tens of millions of people restart their lives. Today, a staff of some 6,600 people in more than 110 countries continues to help about 34 million persons. To help and protect some of the world's most vulnerable people in so many places and types of environment, UNHCR must purchase goods and services worldwide. For further information on UNHCR, its mandate and operations, please see http://www.unhcr.org.
UNHCR Sub Office Melkadida partnered with IKEA Foundation in 2012 to fund multi-sectorial interventions focusing on education, energy, livelihoods, shelter, health and nutrition in capacity building and infrastructure development, benefiting both refugees and the host community.
IKEA Foundation
Founded in 1982, the IKEA Foundation initially focused only on architecture and interior design. Over the years, IKEA became active in addressing the root causes of child labor as well as endeavors with major partners to promote children's rights and education. In 2009, the IKEA Foundation was able to expand its charter to include a broader mission of improving children's opportunities, so they can ultimately take control of their own futures.
Over a seven-year period beginning in 2012, the IKEA Foundation has invested approximately $100m USD in the five Dollo Ado refugee camps in the remote Somali Region of Ethiopia. The goal has been to create jobs and entrepreneurship where virtually none existed, and to pilot a model that could be replicated at scale elsewhere. The outlay is the largest private sector investment ever made in a refugee setting. As a corporate foundation, the IKEA Foundation's main motivation was philanthropic, driven by the company's mission to contribute to 'a better everyday life,' and a desire to inspire co-workers across IKEA's core business. The Foundation's investments in the Dollo Ado camps initially went toward funding emergency relief and, increasingly, shifted to supporting economic development and livelihoods opportunities.
Save the Environment Ethiopia (SEE)
Save the Environment Ethiopia (SEE) is a local non-governmental organization operating across the five camps of Melkadida operation and Jigjiga.  The organization implements provision of Safe and clean energy and other integrated environment protection project at Melkadida refugee camps since 2015, through UNHCR fund. SEE Strives and committed to combating desertification by conserving, protecting land and managing the degraded natural resources particularly in refugee impacted areas and accessing sustainable energy for Somali refugees and host community.
Job Requirements
Eligibility and qualification requirements
a) This invitation to bid is open to all interested and eligible companies/firms, legally registered with the Ethiopian trade and industry bureau and who have valid registration and business licenses for the 2020 G.C. fiscal Year and are the following Certificates of incorporations; -
TIN certificate
VAT Certificate
Tax compliance certificate
Specialized Contractor in Solar and/or Electro-mechanical supply, installation & commissioning works of Grade 4 and/or above.
b) A one- stage procedure will be used for evaluating bids. Bidders must submit bids in one envelope containing both the financial and the technical proposal which are sealed separately. Bids should consist of one outer 
Applying Instructions
WARNING: Do not to pay any money to get a job. Please report fraudulent jobs to info@newjobsethiopia.com