Description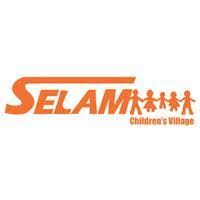 Pathways for Sustainable Employment for Women and Youth in Ethiopia
(PASEWAY) 
Assessment of deficits in terms of the requirements of employers with regard to technical/professional, social skills and qualifications.
Background of the Implementing Partner (SCV & ECD)
Selam Children's Village (SCV) is a local NGO which was founded in 1986 and was recognised by the Ethiopian government as a local non-profit organisation (Register no. 1043). Selam Children's Village aims to make it possible for orphaned children and youth with no financial means in communities to improve their lives and develop into independent and capable citizens. The organisation is working towards this vision by providing food, accommodation, clothing, education, Technical and Vocational trainings, medical and healthcare services and other basic necessities to the target groups in question. Selam Children's Village collaborates with other programmes and projects to give support to underprivileged community members.
SCV has been implementing various projects with funds donated from multilateral donors such as UNIDO, VOLVO and SIDA, the Netherlands' Ministry of Foreign Affairs via Woord en Daad, as well as Institutional donors such as Tesfa-Ilg (an NGO based in Switzerland), various Swiss charities and German charities.
Ethiopian Centre for Development (ECD): ECD is a local NGO that was founded in 2004 and was recognised by the Ethiopian government as a local non-profit organisation (Register no. 1186). ECD aims to create better conditions and to improve access to opportunities for marginalised and impoverished children, young people and women, which will lead to an improvement in the livelihoods of everyone in the community. The goal of Ethiopian Centre for Development is to offer children living in poverty and young people who have been displaced, especially girls, better prospects for the future through education, training and the provision of financial support.
ECD has been implementing various projects in the area of pre-school programme, support for the training of young women, vocational training, training in entrepreneurship, ending child marriage, research, and the project "Safe and inclusive towns and cities". The budget was secured from various grants from multilateral donors, bilateral donors and private donors such as Japanese Embassy, SIDA, CIDA, Initiative Afrika, CSSP, the European Union, the Finnish Embassy, the French Embassy, the US Embassy, HELVESTAS and Plan International Ethiopia.
Background of the project
Plan International, Ethiopian Center for Development and Selam Children's Village are implementing "Promoting youth employment in urban districts in Ethiopia" project, which aims at contributing to increasing formal youth employment and decent work in Addis Ababa.
Youth unemployment is one of the most critical challenges for sustainable development in Africa. Empowering young people to gain employment is considered a key strategy for achieving Agenda 2063 and the Sustainable Development Goals. In 2018, Ethiopia had the highest rate of youth unemployment in Sub-Saharan Africa with a figure of 27%, compared to an average of 11.2% (ILO, 2017).
Overall project Objective
Contribute to enhanced employment opportunity and safe working conditions
Expected outcomes
The project has two outcomes/results:
  Young people are successfully employed and/or self-employed.
Strengthening capacities of the local partners in the implementation of projects to promote youth employment and entrepreneurship for young people in Ethiopia
Project period
The Project period is going to be from October 2019 to December 2022,
Target Beneficiaries
Target beneficiaries of the project are young unemployed Women and youth who are residing in Addis Ababa. The project direct beneficiaries are 2100 Women and Youths and indirect beneficiaries are 10,500 persons
Geographic areas
Project will be implemented in Addis Ababa City Administration at Addis Ketema Sub City Woerda 6 & 7, Arada Sub City Woreda 3, Akaki Kality Sub City Woerda 09 and Yeka Sub City Woerda 3,11,12 and14  in Plan international Ethiopia Addis Ababa program Area Sponsorship Community.
Research focus
Objective of the research
The problem analysis assessments conducted during project design stage has shown that employers in Ethiopia face challenges in finding workers with the required technical and/or soft skills. Skill mismatches result from a gap between an individual's type or quality of training and their employment opportunities can have adverse consequences for employees, employers, organisations and the economy at large. These issues are multidimensional and associated with a range of issues including un- or underemployment, low wage level, satisfaction with the job, the ability to find suitable labour and overall productivity and competitiveness of a given sector of the economy.
Given the complexity of the issue, the objective of this research is to provide an analysis of skill requirements in the labor market as well as skill gaps employers face when hiring new staff. The analysis shall be limited to the following sectors: garment and textile, hospitality, wood and metal work as well as food / beverage and including firms in the formal sector in Addis Ababa only. Since the project is targeting most vulnerable youth, the analysis shall be also focussed to low level and entry jobs (adequate for 10th grade graduates to TVET level II, III and level IV graduates).
Since the project is targeting youth with an emphasis on females, the second objective of the study is to analyse employers' attitudes towards youth and females.
Research questions
The research shall answer following research questions:
1) What kind of skills (soft, hard) do employers need and consider most valuable?
2) What kind of hiring mechanisms do employers use?
3) What gaps in terms of skills (soft, hard) do employers see when hiring new employees?
4) What kind of strategies do employers apply to alleviate the skill gaps of new employees?
5) What are employers' attitudes towards youth, particularly females?
Users of the Research
The primary users of the research findings are BMZ, Plan International, ECD and SCV staff, who will use the research results to ensure that beneficiaries of the project are receiving training tailored to the needs of the employers. The research results will be also used to formulate recommendations regarding the training content for TVET institutions and relevant government offices.
Methods for Data Collection and Analysis
The consultant is expected to develop a detailed methodology for data collection, data management and analysis in their proposal. The consultant is encouraged to adapt the relevant parts of the STEP Skills Measurement Employer Survey questionnaires developed by the World Bank.
Sample
The consultant is expected to propose sampling procedure. The sampling objective is to obtain interviews from private sector firms in the Addis Ababa. The sample shall include small and medium enterprises.
The consultant will be obtained and provided with list of private sectors identified by CED and SCV.
Participant Selection and Recruitment
The interviews shall be conducted with representatives responsible for hiring of new employees. The consultant is responsible for selection and recruitment of respondents.
Ethical Principles
The followings are some of the principles that need to be followed by the consultancy team.
Maintain high standards of personal and professional conduct both personally and in others.
Respect the basic rights of others by facing fairly, honestly, and tactfully, and by treating people with dignity and respect.
Work actively to ensure the highest levels of respect towards each other.
The research findings will help in minimizing challenges that youth and women face in securing jobs. This means that both content and process of the study need to contribute to reduce unemployed and under employed rate of women and youth in Addis Ababa districts. The assessment will be conducted at selected private sectors/ employers so as to fill gaps of beneficiaries. It is therefore very important that all selected employers/ companies are involved in this study.
The other Ethical principle implies that the study needs to be participatory in nature. Methodologies for data collection need to involve the selected private sectors in a meaningful and respectful manner.
Key Deliverables
Key deliverables expected from the researchers are:
Inception Report or Research Protocol including:

an overview of available literature on the topic / a literature review
an updated timeline;
detailed methodology, including draft sampling methodology and size;
draft data collection tools;
ethical considerations;
consent forms for any primary data collection;
(draft) methods for data analysis;
brief justification of the methods and techniques used (including relevant underlying values and assumptions/ theories) with a justification of the selections made (e.g. of persons interviewed).

Approval from an ethical review body, or written justification of why this is not needed
Draft Research Report
Final Research Report (including Executive Summary)
Final Data Collection Tools
Final Sampling methodology (including unit of sampling and sampling frame) and size
Cleaned Data (including data files (e.g. Excel, SPSS), transcripts of qualitative data, syntax/ code books etc.)
Completed Consent Forms (including for children and their caregivers and adults)
Proposed timeline
| | | | | |
| --- | --- | --- | --- | --- |
| Activity | Deadline | Days of Work | Responsible | Organization Involved |
| Tendering | deadline for submissions of offers - 22.01.20 | 6 |  SCV |  SCV/ECD |
| Background Checks and Contracting | 23.01.20 | 1 | PIE/SCV | PIE, SCV & ECD |
| Submission of Inception Report/ research protocol | 27.01.20 | 4 | Consultant | Revision: BMZ, GNO & PIE |
| Preparations for Data Collection (testing of tools, translation of tools, mobilisation of respondents, training of enumerators where applicable, ethical or government approval for data collection (where applicable)) | 30.01.20 | 3 | Consultant | Revision: PIE, SCV & ECD |
| Data Collection | 12.02.20 | 12 | Consultant | Field support by ECD& SCV |
| Data Entry and Cleaning | 15.02.20 | 3 | Consultant | |
| Data Analysis | 18.02.20 | 3 | Consultant | |
| Validation of findings with key stakeholders and respondents | 19.02.20 | 1 | Consultant | PIE, ECD & SCV |
| Submission of Draft | 24.02.20 | 5 | Consultant | PIE, ECD & SCV |
| Submission of Final Report | 28.02.20 | 4 | Consultant | PIE, ECD & SCV |
Evaluation criteria
The interested consultant / consultancy firm is invited to submit the following application documents:
o   Proposal, not exceeding 6 pages, outlining how the consultant(s) meet the selection criteria and how they intend to implement the tasks 1-10 mentioned above
o   A proposed workplan with time frame
o   Financial proposal detailing consultant(s) itemized fees, data collection and administrative costs
o   CVs of the consultant(s) who will undertake the study
o   3 references need to be provided
Criteria for the evaluation of the technical proposal:
| | |
| --- | --- |
| Experience in Youth Employment, Entrepreneurship/Similar assessment | 25 |
| Quality of the technical proposal including work plan | 35 |
| Methodology | 20 |
| Qualification of the proposed experts | 20 |
| Total | 100 |
Technical proposals must achieve at least 70 points in order for the respective financial proposals to be opened.
Evaluation of the financial proposal: Every financial proposal receives a number of points (F) over 100. The maximum, 100 points, will be attributed to the lowest financial offer. For the remaining financial offers, the calculation will be as follows:
F = 100*Pmin/P
P: financial offer in question
Pmin: lowest financial offer
Establishment of the overall rank: N = 0,7*T + 0,3*F
The contract will be awarded to the consultant / consultancy firm scoring the highest N.
Job Requirements
Expected Qualifications
The firm has to have an experience of more than five years related with the assignment. Only local research companies are invited to submit offers.
The proposed team by the form for the assignment needs to have the following educational background and experience.
MSc degree with demonstrable expertise (at least 10 years) in Economics, Agriculture, Social development especially in area of youth economic empowerment
At least BSc degree social studies and has wealth of experience in formal employment creation / soliciting.  Demonstrable experience (at least 5 years) in research/evaluation of complex programs related to the sectors, research and analysis
Experience working with vocational skill trainings and linking with private sector for employment
Excellent track record in designing and conducting quantitative and qualitative research, analysis and evaluation
Demonstrated understanding of gender and cultural diversity issues in research and project design
Excellent written and verbal communication and reporting skills in English
Applying Instructions
Please submit all above documents via email only to: info@selamchildrenvillage.org
For further information, please contact; +251911384696/+251911319794
The deadline for proposal submission is 22.01.20
Selam Children's Village (SCV) - PASEWAY Project
Location:-Near to Kotebe Hanna Mariam Church
TEL:- +2510116462942/+251911319794
WARNING: Do not to pay any money to get a job. Please report fraudulent jobs to info@newjobsethiopia.com