Description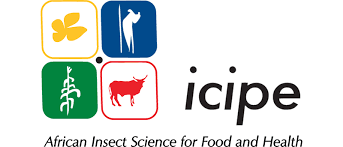 Terms of Reference
To deliver Entrepreneurship Skills Development Training and Business Development Service to rural youth enterprises in honey and silk market systems in Amhara, Oromia, SNNP, and Tigray Regions.
Background
Ethiopia encounters significant unemployment challenge that affects young people especially hard.  Youth unemployment rates are four times higher than the rates among adults, and particularly high among females.  Considering this challenge, the Mastercard Foundation funded a program titled ''MOre Young Entrepreneurs in Silk and Honey (MOYESH)'' to contribute to government efforts in reducing youth unemployment in the country. The goal of the program is to ''secure dignified and fulfilling direct employment for 100, 000 unemployed youth (60% women)" through providing youth with appropriate skills and enabling them to establish beekeeping and sericulture business enterprises.  The program will have positive impacts on altogether 14.6 million people along the honey and silk value chains through multiplier effects. MOYESH is a five-year program (October 2019-October 2024) implemented by icipe (http://www.icipe.org/) in close partnership with collaborating private and public sector institutions in four regions of Ethiopia (Amhara, Oromia, Southern Nations, Nationalities, and Peoples' (SNNP)).
Objectives
General Objective
The objective of the consultancy service is to provide life skills and entrepreneurship skill development training and later Business Development Service to young aspiring entrepreneurs who will engage in honey and silk production in Amhara, SNNP, Oromiya and Tigray Regions.
Specific Objectives
To equip members of youth groups with basic life skills, basic understanding of entrepreneurship and develop entrepreneurial mind set;
To enable trainees evaluate their market opportunities and act as an entrepreneur to benefit from the opportunities;
To develop the basic skill, knowledge and attitude of trainees for the development of feasible business plan;
To help trainees develop a positive and winning mind-set that enable them progress whenever their business faces challenging times.
Target Group
The participants of the training are located in the selected 10 woredas of each region, with the following indicative target number of youths in the Regions for this year:
Oromia Region: 5,400
Amhara Region: 5,400
SNNP Region: 5,000
Tigray Region: 1,300
Scope of the Service
The training service to be prepared and delivered by the consultant should mainly focus on providing an educational video program that teaches life skills, business skills and entrepreneurship development through a battery-powered digital video streaming device to be distributed to participants who live in remote areas where access to electricity is limited. Trainees will be provided with technical guidance and the training program so that they can go through the training modules by themselves with the following features:
The mode of delivery of the consultancy service will be as follows:
Prepare and submit the module-based video documentary of the training
Prepare a training program for review and approval, including the schedule for the ToT workshop and distribution of the video-based training devices to the youth
The ToT workshop should be consistent with current applicable public health guidelines in the prevention and control of the spread of the Coronavirus; accordingly, a maximum of 10 trainees can attend one training session in a suitable meeting hall
The training programs should include real business examples and illustrations related to honey and silk businesses
The training programs should guide participants to prepare realistic and feasible business plans for each of the youth enterprises that could serve as an example to prepare applications for soft loan from local lending institutions.
The training program should describe and illustrate the current formal procedures involved in the application for business license and loan.
The ToT training workshops should be prepared and delivered in the regional official languages, namely Oromiffa, for Oromia, Tigrigna in Tigray, Amharic in SNNP and Amharic for Amhara Region. Likewise, the video documentaries should have narrations in these official languages.
Prepare and submit detail report about the training that comprises preparations made for the training, activities performed during training and post training recommendations with photographs of the participants
Submit the final training documents (manual and power point slides, group work exercise etc.)
Job Requirements
Eligibility and selection criteria
Consulting firms need to fulfill the following criteria:
Trainers must have proven experience and evidences in preparation of entrepreneurship skills development trainings in similar scenarios.
Trainers are required to have a good knowledge in entrepreneurial behaviors and business development services.
Trainers are required to have more than 5 years of experience in providing and preparing of entrepreneurship, business skills and life skills trainings and manual.
The consulting firm can compete only for one region and assigned trainers must be proficient in either of Amharic, Oromiffa or Tigrigna language;
Consultancy firm needs to have a Tax Identification Number (TIN), Vat registration, Tax clearance and an office.
Consulting firms need to have a license for the provision of training programs and distribution of training materials.
Participation of women trainers with a proven experience is a plus.
 Previous work experience with icipe is an asset.
Expected Outputs and Deliverables
Detailed work plan with training outline and schedule
The video documentary with the narration prepared in the official regional language
Fully produced training program that fits the need of entrepreneurs.
Feasible business plan prepared by business groups.
PPT presentation material and relevant workbooks.
Comprehensive training report including list of trainees along with photographs of training participants.
The consulting firms are expected to submit technical and financial proposal in a sealed envelope within 10 days of this advertisement.
Applying Instructions
Eligibility criteria, establishment of the short-list and the selection procedure shall be in accordance with the icipe Procurement Policy.
Interested consulting firms may obtain further information on the detailed ToR from Esayas Mulatu (emulatua@icipe.org).
Expressions of interest may be delivered to the following address on or before on 20th April 2020, and mention on the subject of the email "EOI Entrepreneurship Skills Development Training and Business Development Service"
The email should address to:
Nebiyu Solomon
International Centre of Insect Physiology and Ecology
Email:  n.solomon@cgiar.org
Mobile: +251 116 172594
WARNING: Do not to pay any money to get a job. Please report fraudulent jobs to info@newjobsethiopia.com