Description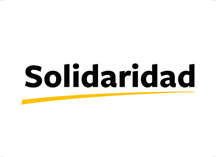 Baseline Study for Cotton & Textile Project under RECLAIM SUSTAINABILITY! Program in Solidaridad East and Central Africa
INTRODUCTION
Solidaridad Network is an international solution-oriented civil society organization working through eight regional expertise centres to transform markets to make them more sustainable and inclusive. Our eight regional expertise centres include Asia, Eastern and Central Africa, Europe, Latin America, North America, Southern Africa, South America, West Africa and our global Secretariat in the Netherlands. Solidaridad Eastern and Central Africa, one of the regional centres, headquartered in Nairobi, Kenya with country offices and programmes in Democratic Republic of Congo, Ethiopia, Tanzania and Uganda. We bring together supply chain players and engage them with innovative solutions to improve production, ensuring the transition to a sustainable and inclusive economy that maximizes the benefit for all. We facilitate strengthening of local capacity in developing countries, support the creation of enabling environments for economies to thrive, and improve market access.
For more details and application click the below link:
RECLAIM SUSTAINABILITY Ethiopia Textiles Project Baseline TOR (2)  Ethiojobs.pdf
Job Requirements
Consultancy firms/companies with verifiable research work in the textile sector and who fulfil the following requirements are encouraged to express their interests.
Relevant degree(s) in social sciences, Agriculture or development studies,
Strong experience with and knowledge of qualitative and quantitative research methods and sampling strategies
 Experience in designing and conducting studies using experimental or quasi-experimental techniques. Experience with longitudinal study designs desired.
Statistical analysis skills and strong proficiency with data analysis packages.
Proven experience in conducting baseline study surveys, impact studies and evaluations, preferably on the cotton & textile industry.
Research experience with textile sector an added advantage
 Excellent communication and written skills in English and Amharigna.
Applying Instructions
The consultancy firms/companies are required to submit an EOI containing a statement on candidate's experience with similar assignments, curriculum vitae, financial proposal and work plan by 30 June 2021 at 5:00 (EAT). All applicants must meet the minimum requirements described above, those unable to meet the requirement will not be considered.
Each EOI submission should be not more than 15 pages and include the following:
A brief proposal for the study with methodology and work plan.
 A sample/samples of previous related work.
 A financial proposal with a budget with breakdowns of different costs involved, to the finer detail. Budget with aggregated figures will not be accepted.
Updated CVs for the team leader and team members (each CV not more than 2 pages).
 Contact details of 3 references with complete contact information (i.e. name, organization, title position, address, email, telephone).
Subject reference: EOI Baseline Survey- RECLAIM SUSTAINABILITY! Textile Project
Submissions are by email to procurement.eca@solidaridadnetwork.org while addressed to:
Attn: Managing Director
Solidaridad Eastern and Central Africa Expertise Centre
Kilimani Business Centre, Kirichwa Road,
P.O. Box 42234 - 00100 GPO
Nairobi
Note: Canvassing will lead to automatic disqualification and only successful candidates will be contacted.
WARNING: Do not to pay any money to get a job. Please report fraudulent jobs to info@newjobsethiopia.com