Terms of Reference- Ethiopia's Off-grid Energy Access Financing Study
Description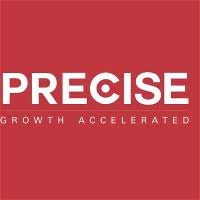 Background
Ethiopian Energy Market Accelerator (EMA) is an off-grid energy access program under Precise Energy Stream initiated and supported by various development partners implemented by Precise Consult International. The program's overall objective is to accelerate access to clean, affordable, renewable energy for Ethiopians by overcoming or reducing market barriers unleashing the power of private sector initiative, innovation, and capital.
The energy market accelerator is an initiative set up to address sector-wide systemic issues that no one actor can solve on its own. EMA works to accelerate the off-grid energy market in Ethiopia by focusing on four key areas;
 Increasing capital unlocked to off-grid sector into improved access to finance and forex;
Piloting improved solutions to bring affordable energy to unserved households;
Piloting a local B2B model focusing on identifying backward integration opportunities for solar manufacturing companies and facilitating the ecosystem for sourcing of off-grid solar parts locally;
Supporting the improvement of policies and regulations to support SHS growth.
Study Objectives
The main objectives of Ethiopia's Off-grid Energy Access Financing study are
Assess and brief the current electrification context and the required forex and working capital finance to achieve Universal access under NEP targets.
Diagnose the demand side, supply side, policy, and regulatory Challenges to Overcome in deploying the required forex and working capital finance for NEP
Assess potential sources of financing and financing mechanisms needed to fill the forex and working capital financing gap and propose financing mechanisms and vehicles that will enable stakeholders to deploy forex and working capital finance that is needed to achieve universal access
Propose policy recommendations that will enable more forex and working capital deployment needed to achieve universal access
Communicate the result of the study to stakeholders to create awareness on how to unlock financing for the Ethiopian off-grid sector.
Duties and responsibilities
To accomplish the objective of the study, the consultant will carry out the following tasks:
 Develop a detailed work plan with a proposed timeline and detailed roles and responsibilities for the study
Develop report outline
Design research methodology, analysis tools, and questionnaires for the study
Map key stakeholders to be consulted and key informants to be interviewed (the team at Precise can conduct stakeholder consultation in Ethiopia)
Analyze collected data and inputs from relevant stakeholders
Assess current electrification context and the required forex and working capital finance needed
Diagnose the demand side, supply side, policy, and regulatory barriers Challenges
Propose supportive policy recommendations and alternative financing mechanisms/vehicles based on the findings of the study.
Develop draft off-grid financing report and summary presentation
Validate the findings and recommendations in consultation with key stakeholders
Revise and submit the final off-grid financing report and summary presentation to Precise Consult
Scope of the assignment
The study will assess the financing for the Ethiopian off-grid sector with a focus on forex and working capital financing for off-grid enterprises. Data gathering and analysis for the study will cover financial institutions, including
Commercial Banks (at least five)
The development bank of Ethiopia,
 Government institutions including the Ministry of Water, Irrigation, and Energy (MoWIE) and National Bank of Ethiopia (NBE)
Key Development partners and programs
Selected private solar companies
Further, the study will also include data from other relevant stakeholders to off-grid financing.
Methodology
The consultant is expected to conduct detailed analyses by zooming in to Off-grid access finance and foreign currency. And can leverage the desk review result as a starting point and can employ the following methods for conducting deeper analyses: The methodology will involve but not be limited to in-depth document review, literature review, primary data through key informants' interviews, review of experiences of other countries, and communication with the PCI team. The consultant will be responsible for structuring, preparing key informants' interviews questions/tools, and a list of stakeholders for interviews.
The method of analysis should be more focused on a deeper understanding of the prioritized issues by providing information on:
 Facts to evidence the nature of the problems and opportunities,
Qualitative survey and research,
Alternative solutions,
Who has power/influence (formal & informal),
Identify measures taken to address the issue by different stakeholders (government, Private sector players, donors, Associations and intellectuals, etc.)
Potential allies, opponents & anticipated resistance,
Existing capacity & resources, etc.
Deliverables and timeframe
The main deliverable of the assignment is a study report on Ethiopia's Off-grid Energy Access Financing that meets the objectives of the study mentioned previously. The report will be written in English and submitted in Microsoft Word and summary PowerPoint Formats. The assignment is expected to start on September 2021, and be completed in 6 weeks.
Job Requirements
Required qualification
An Advanced University degree in energy economics, finance, business administration, engineering, or other related fields is desirable. A publication record and additional years of relevant work experience may be accepted instead of the advanced university degree.
A minimum of 7 (seven) years of progressively responsible experience, in the area of sustainable energy consultancy, with four years of experience in energy and finance-related fields, is required.
The first-hand experience in dealing with sustainable energy financing solutions study/publication is required. Experience with national energy plans and/or working experience
Strong relationship with stakeholders in the Energy and Finance fields.
Applying Instructions
Applicants, individually or in a team, should send a one-pager showing the proposed methodology and approach for the study and financial proposal to the email 
Talent@preciseethiopia.com
 with the subject line "Access Financing Study".
WARNING: Do not to pay any money to get a job. Please report fraudulent jobs to info@newjobsethiopia.com