Terms of Reference: For Evidence Based Best Practices Documentation "AGO Project"
Location

Addis Ababa, Ethiopia

Date Posted

October 15, 2020

Category

Consultancy



Job Type

Contract



Currency
ETB
Description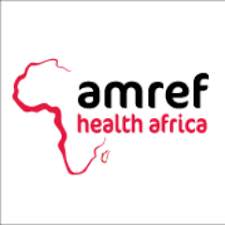 1.    Introduction
Through EKN-funded A'ago Project Amref health Africa in Ethiopia together with EngenderHealth, Philips Health Care Africa, and Triggerise, , has been implementing AYSRH interventions for Improving Sexual and Reproductive Health Outcomes of Afar Young People since September, 2017. A 'ago, in Afar, means 'Hope': Hope for youth, adolescent girls and young women. The project is being implemented in 9 districts (Zone 3 and 5) of Afar region with the aim of contributing towards the improvement of sexual and reproductive health and rights (SRHR) outcomes of adolescents in the region ultimately leading to healthy and empowered adolescents and youth in Afar.
As strategic objectives, the project focus on demand creation for SRH information and services; increasing access to and improve the quality of SRH services; and improve the enabling environment for adolescents and youth as well as young women and men to exercise their SRH entitlements.
In light to this, AGO project went a three years journey and had seen different good practices and failures to be documented and evidenced as a lesson for internal and external use.
Over the past three years, over 1,740 youths received SRH service at health post level supported by the project and 159 youths has been referred to the nearest HCs for SRH services. Amref revitalized and strengthen women development army and pregnant mother conferences which has shown an increased community level referrals. Only in 2020 about 294 pregnant mothers referred to health post and/or health center for maternal and child health service. In addition, 820 pregnant mothers identified and registered through this community level structure for Antenatal care follow up. Couple group dialogue, health bazar and market place campaign has been innovative demand creation activities implemented and reached 6,304 people with SRH information.
Furthermore Amref health Africa through Ago project donated innovative medical equipment packed in a bag (backpack) to 106 health facilities.  Both user and clinical training provided for more than 427 health service providers. The use of this medical equipment at HCs and health post level improved the quality of maternal and child health services. In addition 827 people received health service using the diagnostics tools through clinical outreach program designed for outreach service.
There are also many challenges through the journey and the documentation will highlight how A'ago were benefiting the community and which activities were unsuccessful and why? Are some of the key questions that should be answered with evidences?
Therefore, Amref health Africa seeks to hire skilled professional/consultant on short term contractual bases for documenting A'ago project lessons and failures with evidence based qualitative study approach.
Job Requirements
Required Qualification and Experience
§  MPH Public Health and above, MA and above on Anthropologist, sociologist and other social works with proven experience on documentation
§  Experience in evidence based best practice documentation
§  Strong understanding of the health sector, the primary health care unit and 
its future directions
§  Willingness, commitment to work with the team
Time frame
The consultant should submit documentation activity plan benchmarking all activities will be finalized till end of December 2020
Applying Instructions
Note:
Potential consultants are invited to collect TOR for this Operation Research free of charge from our office or through one of the below email address until October 21, 2020 and can submit the proposal till October 22, 2020.
You can submit your technical proposal through email of  Eyerusalem.Ketema@Amref.org   and if you are qualified you will be invited to submit your Financial proposal after the evaluation of the technical proposal.   
Our address is
Amref Health Africa, Ethiopia office
Behind Bole Medhanialem Church
Near to Abyssinia Building
P.O.Box 20855, Code 1000
WARNING: Do not to pay any money to get a job. Please report fraudulent jobs to info@newjobsethiopia.com