Terms of Reference For Production of Short Training Videos for IMPACT Projects
Description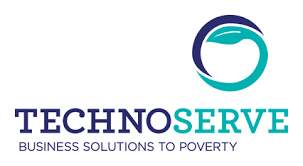 1.    Background
TechnoServe (TNS) is a non-profit international development organization founded in 1968. Its mission is to help entrepreneurial men and women break the cycle of poverty by building businesses that create jobs, income, and economic opportunities for families, communities, and countries. TechnoServe – Ethiopia is implementing a project named Improving Market Led Production of Selected Agricultural Commodities in Targeted Woredas of Tigray and Amhara Regions (IMPACT). The project aims to increase the structured market-oriented production of Teff, Wheat, and Maize for about 205,000 farmers in 20 selected Agricultural Commercialization Cluster Woredas of Tigray and Amhara regions. TechnoServe (TNS), Sasakawa Africa Association/ Sasakawa Global 2000 (SAA/SG2000), and Farm Radio International (FRI) are implementing these projects in partnership. Each of these partners has distinct roles in implementing the project, and TechnoServe focuses specifically on integrating the smallholder farmers in the target Woredas to competitive structured output markets, such as the food processing industry and institutional market channels, thereby increasing their income and food security.
Wheat, Teff and Maize are among the key commodities identified as having potential for significant economic growth to the Amhara and Tigray Regions. However, market failures and key policy constraints have limited the benefits these crops provide to farmers and the industry. Milling factories in the regions are operating below 50% of their capacity, mainly because of a shortage of good quality grain in the market. As a result, the government of Ethiopia subsidizes wheat by importing and in 2018/19 alone 1.2 million MT wheat imported. On the other hand, farmers have only marketed less than 50% of their production. There is also a yield gap that farmers could improve and gain up profit if the production and market systems could allow them to tap into these market opportunities. Smallholder producers account for 95 of the production and would benefit from their investment by applying improved production and post-harvest practices and by linking to a competitive structured market.
Thus, preparing and delivering training - mainly for farmer cooperatives and small and medium enterprises - is a key element of TechnoServe's work in the IMPACT project. TechnoServe has developed training lesson plans using the adult education approach and were delivering physical training before COVID19 under IMPACT projects. However, COVID19 posed a challenge to physical training delivery for a reason of staffs and training participants protection from contracting and spreading the virus. Therefore, one of the adaptation strategies pursued is to use virtual platforms to deliver training and technical assistance. This necessitated production of training videos for IMPACT training lesson plans. In this regard, TechnoServe is seeking a video production consultant who will produce short training videos by working closely with IMPACT projects team.
2.    Objective
The overall objective of this consultancy is to produce short training videos that can be used in various communications platforms such as Whatsup, Telegram, Facebook, and YouTube. The content of the videos will be projects training modules. The assignment possibly requires traveling to regional projects locations Bahirdar, Amhara region and Mekelle, Tigray region to shoot videos.
3.    Assignment
The consultant selected for this assignment will perform the following tasks:
·         Assist to develop and review video concept and scenario developed by IMPACT team and discuss the final script with the project team;
·         Present a work plan for the assigned work specifying traveling days;
·         Travel to the field location Bahirdar and Mekelle to shoot IMPACT training videos unless the consultant/s propose other efficient methods;
·         Work on the desired products including editing and production of high-resolution videos in a 3-5 minutes per video and nine minutes per lesson plan for a total of 12 lesson plans;
·         Together with the IMPACT team, review almost-completed high quality training videos through a virtual platform;
·         Finalize production of training videos based on feedback received from IMPACT team
4.    Expected outputs
The consultant is expected to produce ~26 training videos (See Table 1 below) in 1080p (HD).
The videos should have subtitles in English and appropriate background music that does not require copyright should be used.
Table 1: Lists of training lesson plans and number of videos required
| | | | |
| --- | --- | --- | --- |
| S.No. | Module | Lesson Plan | # of videos to be produced |
| 1 | Governance | Leadership & Good Governance |  2 |
| 2 | Governance | Society, Biology, and Balance for Success |  2 |
| 3 | Contract Farming | Negotiation & Price Setting |  2 |
| 4 | Contract Farming | Contracts |  2 |
| 5 | Warehouse Management | Warehouse Management |  3 |
| 6 | Access to Finance | Record Keeping |  3 |
| 7 | Access to Finance | Financing Options |  2 |
| 8 | Access to Finance | Prepare to Borrow |  2 |
| 9 | Business Plan & Marketing | Marketing |  2 |
| 10 | Contract Farming | Commercialization |  2 |
| 11 | Business Plan & Marketing | Business Planning Intro |  2 |
| 12 | Business Plan & Marketing | Business Plan Development |  2 |
| | | Total | 26 |

5.    Duration and Location
This consultancy will take a total of 45 working days, beginning upon the signature of a contract with TechnoServe. The total days of the assignment will spread across five months considering the number of lesson plans and seasonality of scenes required to shoot the training videos. TechnoServe will provide logistical support including covering all travel costs, facilitating travel to the field sites, and organizing scenes for shooting. However, accommodation and other Daily Subsistence Allowance costs will be covered by the consultant.
Duration: September 7, 2020 – December 31st, 2020
Location: The consultant will be required to work both from his/her office and might require to travel to Amhara and Tigray regions project locations to shoot some videos.
6.    Copyright and Intellectual Property Rights
In consideration of the fees paid, the Consultant expressly assigns to TechnoServe any copyright arising
from the works the consultant produces while executing this contract. The consultant may not use, reproduce or otherwise disseminate or authorize others to use, reproduce or disseminate such works without prior consent from TechnoServe.
7.    Payment Schedule
Payments will be made in three installments:
30% after delivery of work plan, shooting schedule and reviewed scripts;
40% after delivery of first version high resolution ~26 short training videos;
30% after reviewing feedback and delivery of final approved version high resolution 26 short training videos.
8.    Evaluation Criteria and Process
The applications will be evaluated by TNS based on the parameters below and as needed, shortlisted candidates will be requested to participate in an interview as part of the competition for the award. Below are the criteria and weight that will be used in assessing the proposals.
| | |
| --- | --- |
| Criteria | Weight |
| Technical Assessment | |
| 1.1.        Qualifications, competence and experiences of the key staff related to the assignment | 30 |
| 1.2.        Adequacy of understanding the terms and responding to the terms of references | 10 |
| 1.3.        Methodology and the proposed work plan in responding to the Terms of Reference | 20 |
| 1.4.        Required language proficiency | 10 |
| Financial Proposal | 30 |
| Total | 100 |
Job Requirements
TNS is looking for an individual consultant or firm who fulfills the requirements below.
·         Proved and outstanding videography skills and experience
·         Excellent photo and video editing skills
·         Have the necessary contemporary technology to make video shootings and develop high-quality videos
·         Has at least an expert in the team who graduated in videography
·         Previous experience in producing international quality training videos and documentaries for similar projects and can demonstrate concrete project examples
·         Strong understanding of Ethiopian agriculture and agribusiness sector
·         Exposure and experience working with smallholder farmers, cooperatives and unions in Ethiopia or elsewhere is a plus
·         Proven ability to work in a multicultural environment
·         Ability to adhere to deadlines and flexibility
·         Amharic and Tigrigna language skills will be an advantage
Applying Instructions
The applicants are required to submit:
·         Cover letter and technical proposal with the applicant's current contact information including how the candidate's previous experience matches the consultancy objectives as well as their interest for the work (no longer than two pages)
·         Financial and technical proposals in a separate envelop with a full package of licenses - the financial proposal should be detailed enough and should include any relevant administrative and logistic costs related to the work
·         Resumes and references of consultants that will actually engage in this task
·         Samples of recent similar assignments: online portfolios and links to video work/documentaries;
Applications not including all of the above information will not be reviewed. Only short-listed candidates will be contacted. The deadline for the application for this work is 26th August 2020. The applicants are required to submit the application in person to TechnoServe office on Monday, Wednesday, and Friday only with reference and address below.
Application for TNS - IMPACT Projects - Training Video Production Consultancy
Rebecca Building, I 8th Floor I Haile Gebre-selassie Street
P.O.BOX 100598 I Addis Ababa I Ethiopia
TNS will not accept any application received after 5:00PM in the afternoon of the closing date.
TechnoServe is an equal opportunity employer. Women and Women-owned firms are highly encouraged to apply.
TechnoServe reserves the right to cancel this advertisement fully or in part.
WARNING: Do not to pay any money to get a job. Please report fraudulent jobs to info@newjobsethiopia.com