Terms of Reference-Tigray Hub Manager
Description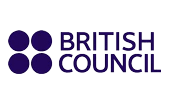 The British Council is the United Kingdom's international organisation for cultural relations and educational opportunities. Its core mission is helping young people, influencers and future leaders in the UK and worldwide realise their potential by connecting them with each other and the UK through arts and culture, education, and the English language.
The Civil Society Support Programme 2 (CSSP2) is a £16.7 million capacity development programme designed to support Ethiopia's civil society and its contribution to the country's national development, poverty reduction and advancement of good governance. The programme, which manages a fund of more than £9 million, has a strong emphasis on 'hard-to-reach' civil society and citizens, through regionally-led programming. CSSP2 has identified three strategic themes for engagement and support, based on contextual analysis and needs: Gender transformation, Young people and Citizen-state engagement. (These focus areas have been chosen to respond to the needs of the context in which CSSP2 is operating, and they may evolve in time in line with contextual changes). The programme is winding down its originally agreed implementation phase and about to commence an extension phase. The thematic and geographic focus of the programme remains unchanged.
CSSP2 is led by the British Council in consortium with Social Development Direct and Pact, and is supported by multiple donors (Ireland, Sweden and Norway) led by the FCDO. CSSP2 is delivered through a central programme office and regional hubs based in Addis Ababa and elsewhere in the country to facilitate grassroots implementation throughout the country. The programme works to build effective relationships that foster collaboration between civil society actors, citizens and the government in order to support hard to reach communities and often overlooked development issues. Ultimately, government, CSO and public trust and confidence in each other will help to create an enabling environment in which there is increasing space for constructive dialogue and requisite action on issues of concern.
In order to respond to the urgent and extensive need in the Tigray Region more closely and effectively, CSSP has decided to set up a hub in Mekelle to lead and coordinate its work in the Region. We are therefore seeking a consultant who can serve as the Tigray Hub Manager for the CSSP2 Programme based in Mekelle with a brief to successfully deliver the following (and others as they arise).
S/he is primarily responsible for overall programme operations in Tigray which includes, but not limited to:
Planning and Management–responsible for the overall planning and management of the programme in the Tigray region of Ethiopia.
Relationship Management and Learning – lead on the building and maintaining of dynamic and strategic relationships for CSSP2 at regional and sub-regional level, representing and communicating CSSP2 to key stakeholders (civil society, citizens,
government and private sector) with integrity and neutrality. This also includes exemplary and empowering management of the CSSP2 regional hub staff.
Capacity Development – lead the design and delivery of capacity development support for local civil society in consultation with local stakeholders and in liaison with the CSSP2 technical teams, with a strong emphasis on girls and women who are victims of violence.
Grant-making – lead and support the grant-making process at the local level in consultation with local stakeholders, and in liaison with CSSP2 technical teams.
Monitoring and Evaluation – ensure that all CSSP investments under the Hub are monitored to agreed standards and principles, and that a strong focus on results and value for resources across the portfolio.
Benefits package: Daily consultancy fee rate depending on experience and/or qualifications.
Duration: Until 31 March 2022.
You can get full detail of the ToR from the link below
Tigray Hub Manager- Consultant TOR & Consultant response guide- CSSP 2.docx
Job Requirements
Required qualifications and experience:
Education- A first degree or equivalent professional experience in project management, social work, human rights or related discipline
Experience- At least three years experience in a similar role managing donor-funded projects and/or grants. Also, experience in a humanitarian context is preferred.
Programme / Operations management - Ability to adapt and implement back-office programme management functions, particularly in relation to grant and downstream partner management.
Direct experience in preparing and presenting highlight reports for mixed audience groups including clients, partners, senior managers and corporate stakeholders
Financial management – a thorough understanding of costing, forecasting and budget management issues in a donor-funded grant management context; strong experience of applying corporate governance.
CSO Capacity Building – Significant experience of building the capacity of CSO/NGO grant recipients at all stages of the grant process from design to closure.
Language- Fluency in English and Tigrigna is a mandatory requirement.
Applying Instructions
Please visit the British Council website Tigray Hub Manager – consultant CSSP 2 to access the TOR and the consultant response guide.
The submission deadline is 30 June 2021 (5.00 p.m. Ethiopia time).
WARNING: Do not to pay any money to get a job. Please report fraudulent jobs to info@newjobsethiopia.com