Terms of Reference to conduct an iodized salt Supply Chain Analysis in Ethiopia
Description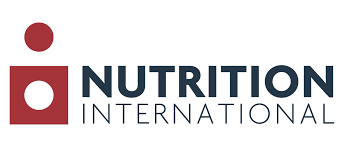 Introduction
Nutrition International is one of the nutrition partners supporting the Ethiopian government Nutrition program through financial and technical assistance. Nutrition International (NI) has been supporting Ethiopia to develop and successfully implement health and nutrition policies and programs. NI's projects currently implemented in the country have strong focus on cost-effective high impact nutrition interventions including the provision of Iron Folic Acid supplementation to pregnant women, Vitamin A supplementation to children 6 – 59 months, Zinc supplementation for the treatment of childhood diarrhea, promotion of optimal breastfeeding and complementary feeding practices for infant and young children (0 - 24 months of age), wheat flour and edible oil fortification, and salt iodization.
The most recent Ethiopian Micronutrient survey conducted in 2016 revealed that red blood cell (RBC) folate deficiency among women of reproductive age (WRA) was high and varied from 14%-31% across the regions. Furthermore, the proportion of WRA with insufficient RBC folate levels (i.e., RBC values below the WHO-recommended cutoff of 906 nmol/L) to prevent neural tube defects (NTDs) was between 60-100%, with an average of 83%.[1] This situation translates to an excessively high burden of NTDs in the country. Recently, a very high prevalence of NTDs (138/10,000 live births) was reported in the Tigray region of Ethiopia.[2] A hospital-based study in three hospitals in Addis Ababa also showed a high incidence of NTDs (64/10,000 live births). The prevalence of NTDs in Tigray and Addis Ababa are 8 and 4 times higher, respectively, than the African average of 17.5/10,000 live births.[3]
Food fortification is described as the single most cost-effective public health strategy to prevent micronutrient deficiencies and their undesirable effects in health. A meta-analysis published in 2019 by Keats et al. documented a reduction in the risk of NTDs after large-scale food fortification of at least 41%.[4]
In Ethiopia, voluntary fortification of wheat flour was approved in 2018. However, given the patterns of consumption and marketing present in the country, mandatory wheat flour fortification in the near future will only reach about one third of the population, mainly in urban areas. On the other hand, the universal salt iodization (USI) program in Ethiopia has been successful over the last decade. In 2019 NI supported a survey which showed that the national coverage of adequately iodized salt was 88%.[5]
Double fortification of salt with iodine and folic acid (DFS-IoFA) may offer opportunities in specific contexts. A recent publication outlined a new stable formulation of salt fortified with both folic acid and iodine that utilizes a single solution sprayed onto salt using standard salt iodization infrastructure and equipment.[6] In the Ethiopian context, DFS-IoFA could be a promising strategy to prevent NTD on top of the current benefit of preventing iodine deficiency disorders (IDD). The fact that salt is widely consumed and that more than 90% the Ethiopian salt supply comes from Afdera (Afar region) makes DFS-IoFA a feasible option.
Rationale for iodized salt supply chain study
Several key pieces of information are necessary to know whether DFS is appropriate intervention in the current Ethiopia context. With goals of establishing an effective and sustainable DFS program in Ethiopia, NI and partners plan to fill the evidence gap and provide the Government of Ethiopia with the necessary prerequisites, information, and tools.  The supply chain study is a subset of DFS-IoFA Feasibility study that includes shelf-life and stability study, organoleptic studies and iodization technological mapping.
The result of the iodized salt flow study will provide a clear and complete picture of the route  iodized salt goes through before it reaches consumers; conditions in the supply chain that enhance the loss of fortificant (iodine, folic acid); and food safety risks that iodized salt may be prone to. Eventually the evidence will inform strategies and actions necessary to support improved supply chain for DFS-IoFA, such as: i) a QA/QC plan and SoP at each stage of the supply chain; and ii) capacity building and nutrition education messages for key actors. NI will start the implementation of the study after getting ethical approval from concerned gov't office.
Overall Objectives of the consultancy
The overall aim of the Iodized salt supply chain study is to identifying systems, processes, conditions, and capacities (technical, operations, logistic) that enhance or hinder effective production, distribution and consumption of DFS-IoFA in Ethiopia.
Specific Objectives of the consultancy
1.  To assess the operational capacity and the QA/QC practices of all Centralized Iodized Facilities (CIFs) in Ethiopia.
2. To identify/assess all alternative routes through which salt is distributed in Ethiopia, the volume of salt flow in each route, the conditions and environment in which iodized salt is stored and transported throughout the supply chain, the average duration it takes to reach consumers, and any challenges in salt flow for each route identified.
3. To assess consumers' behavior and preference related to purchasing salt (package, volume, texture, color…), adding salt during cooking or consumption and willingness to pay for DFS- IoFA.
Scope of work
The consultant will be expected to undertake the following activities with the respective deliverables based on the settled timeframe:
1)  Mapping, characterization and evaluation of salt iodization in all CIF - including the amount of raw salt accessed, iodization procedure and iodization capacity (Metric Ton of salt iodized per month and year); evaluating how CIF ensure QA/QC of salt iodization.
2)  Mapping all alternative distribution routes in the country, detailed analysis of selected routes and the time it takes for iodized salt to reach to consumers, any challenges in the salt flow for each identified route and proposed mitigation; iodized salt handling (packaging, storage and transportation conditions at CIFs, wholesalers, supermarkets, small stores, individual sellers at the marketplace); the key actors at each level of the distribution routes and their KAP to ensure QA/QC of iodized salt, barriers and facilitating factors to timely receive and distribute  iodized salt to the next level in the supply chain including price differential between different salt types in the market;
3)      In-depth analysis of consumers preference – local vs imported and brand, purchasing, storage and consumption behavior;
 Deliverables
1. National iodization capacity (amount of salt iodized by CIFs) including detailed discerption of each CIFs - MT salt iodized, source of raw salt, iodization technology, source of KIO3, market (geography, wholesalers /distribution, marketing strategy), QA/QC capacity, packaging & labeling, storage capacity & conditions …
2.  Potential population reached of each CIF / major salt flow channels
3.  Major routes that iodized salt is distributed through and the amount and regulatory check points in the routes
4. Opportunities and challenges of Ethiopia salt supply chain for DSF-IoFA
5. KAP of producers, whole sellers/retailers and consumers that has significance on DSF-IoFA
Reporting, Management and coordination Mechanism
1.      Reporting: The consultant will directly report to Child Health and Nutrition and Food Fortification Senior Program Officer,
2.      Consultancy management & coordination: the consultant is expected to deliver all the listed activities and deliverables by mobilizing its own resource including data collection team, logistic and supplies as per the indicated budget. The NI Ethiopia CO and field office staff might provide support (inviting participants for dissemination workshop, liaison the consultant team with respective government and private sectors institutions during data collection and/or sharing available information) without significantly compromising NI's routine activities.
3.      Duration of consultancy service and contract Period:
The consultant will be engaged for a period of 3 months: Sept – Nov 2020.
And all deliverables are expected to complete and ensuring approval by NI's by end of Nov 2020. 
4.      NI's responsibilities related to the assignment
Review and approve all stages of development of the activities and deliverables stipulated above,
Facilitate or offer support letter to formalize relationship with government entities and other partner organizations,
Oversee and manage logistic and financial expenses linked to workshops and field activities (if any) if needed,
Job Requirements
Education/Competencies and Experience
 1. Education: the consultants shall have a team composed of
i) logistician or experienced business &/or marketing manager,
ii) food technologist or experienced food science or public health nutritionist, and others related field of studies professionals and expertise.
2. Experience required and technical skills,
 The consultant shall more than 10 years of professional experience program management in the food fortification and/or in development field, and relevant work experience in the field of Universal Salt Iodization/Iodine Deficiency Disorder and supplies chain analysis and logistics management.
The consultant shall have solid knowledge and work experience with grounded understanding of Ethiopian government food fortification processes and procedures and familiarity with the country's food fortification policy and strategies.
Applying Instructions
Interested applicants should submit the following documents in person to NI Addis Ababa Office- in the box specified at the security guards.  (NifasSilk Lafto sub city, Kebele 04, H.No. 161/01);
 Technical and financial proposals. The proposal shall be presented using the following outlines: title, summary, introduction, methods (study area, study population, sampling technique, data collection tools, data analysis, Ethical clearance, workplan and detail budget with justifications). The budget can be presented in a separate proposal. The proposal shall outline the investigators background with their CVs
 Every application document soft copy with CD.
WARNING: Do not to pay any money to get a job. Please report fraudulent jobs to info@newjobsethiopia.com