Location

Addis Ababa, Ethiopia

Date Posted

January 9, 2020

Category

Consultancy



Job Type

Contract



Currency
ETB
Description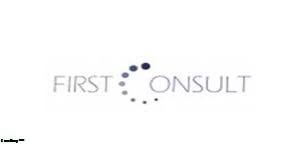 The Government of Ethiopia recognizes the critical role played by Micro and Small Enterprises (MSEs) in creating job opportunities especially for young people and women, as well as for boosting national income and wealth that is important in igniting industrial transformation and private sector development. This is also well articulated in the second Growth and Transformation Plan, which prioritizes and identifies the development of micro and small businesses as catalyst for promoting industrial development.
As Ethiopia aspires to reach middle-income status by 2025, the country is investing heavily in building and operationalizing Industrial Parks (IPs) with the expectation that IPs will help drive structural transformation and export-led economic growth. While IPs are expected to create highly-productive and decent jobs for its young population, the processes are not automatic for acquisition of industrial skills and create viable jobs in a relatively short time. Number of new jobs in IPs fluctuates heavily (from 700 a month to 4,000 a month) depending on demand, supply and attrition rate.
With the labor force expanding by two million each year, direct job creation within factories will not be enough. Thus, equally important to direct employment creation is the potential to develop Micro and Small Enterprises (MSEs) and create jobs for hundreds of thousands of youth engaged in them. This has been the priority of the government and has shown slight success in creating the MSEs but not necessarily in sustaining them. Lack of necessary infrastructure, access to finance and skills are some of the critical constraints hampering the growth of MSEs.
The overall objective of this assignment is to assess the existing MSE support system and structure in consultation with all stakeholders, identify the challenges MSEs are facing as well as their demands to recommend and design best support system and BDS delivery model.
ABOUT THE BRIDGES PROGRAMME
BRIDGES is a job creation programme funded by the MasterCard Foundation and implemented by First Consult PLC and DAI Europe. It envisages supporting the creation of close to 600,000 jobs for the youth (80% women) and 15,000 MSMEs, with 300,000 unemployed youth trained through supporting IP job creation initiative and market linkage between IPs and MSMEs.
The BRIDGES Programme will address two fundamental, immediate and complementary challenges to unlock the potential for job creation within IPs and their surrounding ecosystem. (1) Making the industrial workforce markets work, which through the Enterprise Partners Programme, First Consult/DAI have successfully piloted in a few industrial parks and is now ripe for scale-up. (2) Making the IP business linkages (MSME) markets work to enhance domestic manufacturing value-added (MVA) for every given dollar of export. This will be done by substituting the currently-heavy import-dependent operations – itself a constraint on the factories - via local suppliers (MSMEs) in a number of ways.
Labour market: BRIDGES will scale-up proven and successful worker recruitment and retention interventions to additional industrial parks (to be selected in consultation with GoE and other development partners) increasing the total number of IPs that BRIDGES works with to ten. The worker recruitment intervention helps provide platform for factories and workers to create smoother linkage which will help address the quantitative and information mismatch problems in workers recruitment. Once in employment, factories will be supported to provide soft skills training as a key element of induction and managing job expectations. The training modules will use a standardized soft skills curriculum aimed at addressing the "Soft" elements of the transition that stems from workers moving from a village-based, family/community-based and agrarian life to an alien environment in the industrial, individualistic living of an urban setting.
MSMEs market: BRIDGES will work with MSMEs to enable them tap into major market opportunities around 10 major IPs and Anchor Enterprises outside IPs. The work will involve a major information, coordination, capacity development and access to finance initiatives to be undertaken in partnership with key IP, AE and MSME stakeholders at various levels including Demand (IP markets), Supply (MSMEs), Linkage (information, transaction and payment platforms) and Ecosystem (macro and other meso level actors).
The key departure from prior MSME development efforts will be to leverage the demand side to be more than just a passive or reactive customer at the end of the process and to facilitate the linkage at the beginning in a demand-driven way. BRIDGES' facilitation will enable to bring the AEs, MSMEs and necessary public and private stakeholders together and de-risking the initial rounds of technical assistance and business linkage transactions. In order to ensure the marketability of the various types of BDS delivery as well as outreach, BRIDGES is proposing to create a win-win Public Private Partnership (PPP).
Access to finance: this applies to both direct workers within parks as well as MSMEs that BRIDGES will be working with. Access to finance will be facilitated through SME finance programmes, private equity funds, advisory services, as well as availing grant facility through a crowdsourcing platform. BRIDGES will also facilitate innovative and progressive (pre)payment & risk reduction mechanisms from the customers (factories, workers, government) based on MSME performance and track record (credit scoring via the data from the e-commerce payment platform).
Objective
The main objective of this assignment is to map the existing MSMEs in the country and undertake a comprehensive review of the current public-driven MSE support system and structure; identify gaps and do market diagnostic study to recommend suitable demand-driven BDS delivery Model, under the BRIDGES Programme.
Scope of Work
The consultant is expected to bring its international/national experience, judgment and best industry knowledge to complete the following tasks and activities:
Conduct assessment of the current MSE support system and structure in relation to its impact on job creation
Provide a detailed overview of current MSE support system and structure in Ethiopia.
Review other MSE support programmes in Ethiopia in consultation with relevant stakeholders.
Evaluate the performance of the support system and structure for MSEs in Ethiopia, clearly identifying strengths, gaps and challenges.
Analyze core sectors and areas of businesses that yielded the highest employment vs support provided (e.g. credit disbursed) and justifications for the trends.
Provide a summary of lessons learned.
Profile a representative set of MSEs
Profile MSEs including areas of business, production and marketing value chains, total number of permanent and temporary jobs created, operational and financial performance.
Evaluate core characteristics of MSEs with high job creation results vs support provided (e.g. credit disbursed) and justifications for the trends.
Identify the binding constraints MSEs face in starting-up, expanding their business and accessing credit from banks and MFIs.
Identify the PPP-BDS Delivery Model
Identify different options for the Public-Private Partnership (PPP) based BDS delivery model and recommend a suggested preferred option.
MSE Support Delivery Model
Develop a demand driven MSE support delivery model for the establishment, management and administration of successful MSEs.
Develop prioritized interventions to make SMEs bankable and define an implementation roadmap.
Desk research of relevant literatures.
Field visit to six regions (Amhara, Tigray, Oromia, SNNP, Addis Ababa, Dire Dawa and Afar) to conduct key informant interview and collect primary data from MSMEs (30 per region) and relevant institutions.
DELIVERABLES AND TIMEFRAME
Inception report due at the end of the first week. The inception report should include:

Methodology
Staffing and management
Work plan: detailed timeline of activities and meetings
Outline of the table of content for operational manual
Deliverables
Risks

Assessment of the current MSE Support and Structure and lessons learned
Market/demand driven MSE support and structure
An outline of activities which would lead to the establishment of the market/demand driven MSE BDS structure/model, including recommendation for a training plan for BDS providers
Present final recommendation
Final report of the assignment undertaken.
The assignment is expected to start in January 2020 and take a total of 90 person days (in total) to complete the tasks.
This assignment is open for firms to undertake within the allotted number of days.
| | | | |
| --- | --- | --- | --- |
| Sr. No. | Activities | Number of person days  | Deliverables |
| 1 | Preparation | 8 | Inception report |
| 2 | Assessment of current MSME support and structure (meeting with FeSMMIPA, JCC, FUJCFSA, selected MSMEs and other relevant stakeholders | 20 | MSME Support System assessment and lessons learned |
| 3 | Design Market/demand driven support structure | 20 | |
| 3.1 | Prepare draft recommendations | 8 | Draft recommendations on MSME support structure |
| 3.2 | Final assessment report and recommendations incorporating stakeholder comments | 8 | Final recommendations |
| 4 | Prepare draft PPP-BDS delivery model and get comments from relevant stakeholders | 10 | Draft PPP-BDS delivery model |
| 5 | Finalize PPP-BDS Delivery model | 8 | Final PPP-BDS Delivery Model |
| 7 | Final report of assignment undertaken | 8 | Final report |
| | Total | 90 | |
The Consultants will work closely with the MSE BDS Team of the BRIDGES programme and will report to the MSE BDS Team Lead.
Job Requirements
Understanding of the MSME sector;
Experience and familiarity with challenges facing MSME's growth potential;
Excellent analytical, technical and conceptual knowledge about management and grasp of business management principles and practices;
Experience in MSME support and structure evaluation;
Experience in MSME Support design;
Ability to provide the required services will be assessed through submission of:

Company profile, if applicable, with relevance to required work.
Detailed CVs of consultants.
References on previous similar works.
Applying Instructions
Application Process:
Applicants should email their proposal to Jobs@firstconsultet.com with the relevant information detailed below before January 20, 2020.  For any queries relating to this assignment please contact Deborah Kassahun via dkassahun@firstconsultet.com
Technical Proposal
Interested parties should submit a technical proposal of maximum of 5 pages plus CVs providing the following information:
An outline of their methodology and previous relevant experience.
A project input timeline detailing the timing of the bidder's team inputs as well as anticipated delivery dates of the defined deliverables in section 3.
CVs of key team members as well as anticipated number of days input for each team member.
Confirm availability and start date to undertake the assignment.
Financial Proposal:
Interested bidders should provide a detailed budget including proposed daily rates for national senior consultants and operational expenses, for the assignment. Upon selection of the successful bidder, the proposed budget will form the basis for a milestone based contract.
WARNING: Do not to pay any money to get a job. Please report fraudulent jobs to info@newjobsethiopia.com