TERMS OF REFERENCE ("ToR")
Location

Addis Ababa, Ethiopia

Date Posted

June 29, 2021

Category

Consultancy



Job Type

Contract



Currency
ETB
Description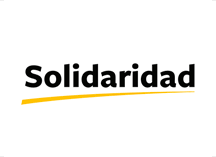 TERMS OF REFERENCE ("ToR") FOR
 Overseas Based International Research and/or Training Institution for Developing Training Module and Provision of Technical Training on Tannery Solid Waste Management and Utilization.
Background
With 50 years of experience Globally in facilitating the development of socially responsible, ecologically sound and profitable supply chains, Solidaridad is a frontrunner in the area of sustainable economic development. Solidaridad is a global civil society organization that provides market driven solutions for sustainable production practices across different supply chains. We envision a world in which all we produce, and all we consume, can sustain us while respecting the planet, each other and the next generations.
Our mission is to bring together supply chain players and engage them with innovative solutions to improve production, ensuring the transition to a sustainable and inclusive economy that maximizes the benefit for all stakeholders. Solidaridad, Ethiopia is currently implementing initiatives in the cotton, textile, leather & coffee commodities in collaboration with the Ethiopian government and private sector    partners & stakeholders.
Solidaridad established a country office in Ethiopia since November 2015 with registration # 3531. The office re-registered on July 11, 2019 under the CSO proclamation 1113/2019. Currently, Solidaridad, Ethiopia with other two consortium members have been undertaking EU funded project called LISEC-JOBS. The main objective of the project is to strengthen social cohesion by supporting local economic and social development initiatives, especially for women and youth living in Modjo area; and enhancing industrial and labour relations. Specific objectives of the project are: to improve skills and access to decent and green (self) employment opportunities for youth/women and nearby communities around leather industries, to improve capacities of tanneries and other leather actors in waste management and manufacturing practices and to improve social cohesion in Modjo and nearby communities.
In an effort of realizing the broader objective of the project initiatives, Solidaridad, Ethiopia is currently working towards strengthening the overall technical knowledge and understanding of the core project actors and beneficiaries on the theories, best practices, and other elements and/or aspects of tannery solid waste management and its conversion into valuable products. To this end, the project office in Ethiopia seeks to engage global renowned international research and/or academic (training) institution to carryout out detailed training needs assessment; and based on the assessment, develop a comprehensive training module on the management and utilization of tannery solid wastes; and conduct tailor-made training of trainers (ToTs) so as to enhance the knowledge and skills of key industrial operators and leather processing experts, among others.
You can get the full detail of the ToR from the link below
Job Requirements
Requirements for Experience and Qualification
An established expertise in leather research and/or tannery solid waste management and utilization, with submission of relevant CVs of experts employed in this sub-contract. A dedicated focal point (team leader) is also required to be assigned;
Assigned staff of the subcontracting institution shall have a minimum of ten years of work experience in relevant fields, with demonstrated knowledge and experience in conducting need assessments and developing training modules/curriculum, training materials, TTLM etc; in the areas of leather manufacturing/processing technology and tannery solid waste management and utilization technicalities;
Demonstrated knowledge and experience in organizing and conducting tailor made training for international trainees or students in the relevant fields of study/technicality;
Work experience on similar assignments in similar projects in Ethiopia and internationally is an advantage;
Interested international research and/or training institution shall also be expected to hire and engage a relevant national consulting firm (who would assign and engage relevant national counterpart expert and/or project personnel), to represent and bring a wider perspective of the local context; this will also help ensure building and enhancing of local capacity and thereby promoting sustainability;
Excellent writing, editing, and oral communication skills in English.
The project seeks to identify overseas based international research and/or training institution that fulfil the above criteria and have demonstrated ability of involving key local project beneficiaries and stakeholders to fully understand the ground local context/situation and bring a wider perspective in accomplishing the envisaged assignments under this ToR document.
Applying Instructions
Interested eligible bidders may submit their proposal in through email (only technical, financial proposal and supporting legal documents) detailing the relevant costs for carrying out the assignment as well as the consolidated cost along with documents to support qualification and experience.
Language of Bid:
The bid, as well as all correspondence and documents relating to the bid shall be written in English language. Supporting documents and printed literature furnished by the Bidder may be in another language provided that they are accompanied by an accurate translation of the relevant passages in the English language.
Currency of Bid:
All financial information should be provided in EURO (€). Both, hard copy (sealed and signed) quotations and soft scanned copies of proposals should be submitted.
Modification and Withdrawal of Bids:
The bidder may modify or withdraw its bid after submission, provided that written notice of the modification, or withdrawal of the bids duly signed by an authorized representative, is received by the Purchaser prior to the deadline prescribed for submission of bids.
Sealing and Marking of Bids:
The bidder is expected to submit the proposal in electronically
1)  only the technical to daniel.tesfaye@solidaridadnetwork.org
2)  financial proposal and other legal supporting documents to hiwot.yirgu@solidaridadnetwork.org
WARNING: Do not to pay any money to get a job. Please report fraudulent jobs to info@newjobsethiopia.com