TERMS OF REFERENCE (ToR) EXTERNAL FINANCIAL AUDIT
Description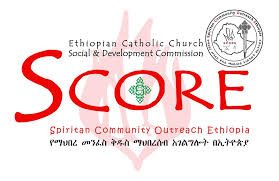 INTRODUCTION
Hoffnungszeichen /Sign of Hope e.v/SOH/ is a Germen NGO, implementing activities in the fields of emergency relief and rehabilitation as well as development cooperation, in countries struck by conflicts or natural disasters. Ethiopia is one of SOH focus countries and SCORE (Spiritan Community Outreach Ethiopia) is a strategic partner of SOH in Ethiopia.
SOH applied for funds to Germen Federal Ministry For Economic Cooperation & Development /BMZ/. The proposal reflected the needs of affected population in Mirabaya Woreda of Gamo zone, SNNP Region , Ethiopia)   and was elaborated jointly with SCORE and the local administration. The proposal Improving food security and resilience towards climate change effects of small holder farmers /IFSRC/) was selected and a funding agreement was concluded with BMZ and subsequently between SOH and SCORE.
As per the agreement with the back-donor /BMZ/ and our Ethiopian partner –SCORE,    internal procedures and financial audit has to be carried each year for the project.
Therefore SCORE searches a qualified auditor  to conduct a Special Purpose Audit concerning the project "IFSRC", financed by BMZ and own contributions of SOH.
The selected audit company will be contracted by SCORE, Ethiopia and shall conduct a financial audit for the months January 1 2019 –December 31/2019. These TORs shall form an integral part of the audit work and shall be included in the audit report as an annex.
 BACKGROUND OF THE PROJECT
a) Donor's contract number and official project title:
Project title:  Improving food security and resilience towards climate change effects of small holder farmers/IFSRC/
 SOH's project number: DC-ETH19.01
b)    Project duration/implementing period: 01/01/2019 – 31/12/2019
c)   Budget
Total amount to be audited: EUR 104,714.00
OBJECTIVES OF THE AUDIT
The objectives of the audit are:
a)  to provide a professional opinion by an external independent auditor on the quality of processes and accounting practices within the audited organisation and  specifically as applied within the project at hand
b) to independently verify that the project mentioned above has been implemented in compliance with the requirements of the following documents of reference:
Legislation: National legislation, with particular attention to the exceptions and derogations due to the context:
Respective social and labor law (including staff and salary regulations).
Regulations on VAT and other taxes.
International standards:
ISA - International Standards on Auditing
IFAC – International Federation of Accountants
Relevant standards of the local accounting profession
Local legislation on accounting and reporting
Project:           All agreements relevant for the implementation of the project including BMZ General Terms and Condition, Project Documents, Terms of Reference (TOR), Budgets, plans of project activities.
Accounting: Accounting documents subject to the financial audit, financial and operational reports concerning the project.
Auditor: The present terms of reference and the related mandate for financial audit.
c)  to provide a professional opinion by an external independent auditor on the quality of the audited organisation's financial reporting and its suitability for the requirements of the donors.
AUDITOR´S MANDATE
In performing his/her mandate, the auditor shall:
Verify sound financial management, accuracy and completeness of bookkeeping.
Audit the accounts on the basis of original vouchers.
Stamp the original vouchers (invalidation) and perform accurate controls in order to certify the absence of duplication of funding (i.e.: same costs funded by different donors).
Verify plausibility of expenditures.
Verify compliance of expenditures with budget items.
Verify compliance of expenditures with project duration.
Verify that there is a clear reconciliation between accounting records, original vouchers and financial data included in the project reports.
Verify that the financial reports provide a true picture of the project's finances.
Provide information on the project revenues, including donor transfers, bank interest and indication of applied exchange rates.
Provide information on the treatment of taxes (especially VAT) in the financial reports. Confirm, that the local partner is cannot claim the reimbursement of VAT.
Verify proper application of the applicable procurement regulations according to BMZ General Terms and Conditions
Proof of the existence of all capital assets and investments purchased with the project funds according to the inventory presented;
Carry out random physical assets verification
5. AUDITOR'S REPORT
The auditor shall produce a draft and a final audit report based on the official project budget and exactly reflecting its budget line structure.
The audit reports must be written in English and must state clearly:
Contracting Organisation (SOH)
Project number and name
Implementing organisation's name and contact details
Reporting period and currency
Exchange rates used in the financial report (to Euro or to the official project currency, as indicated in the project budget), with detailed explanation of their calculation
Total amount of budgeted and actual expenditures, with differentiation between direct and indirect costs, as indicated in the official project budget
Complete list of reported expenditures classified according to the relevant budget lines;
Total amount of budgeted and actual incomes
Complete list of project funds transferred, including donors' names, dates and exchange rates
Indication on treatment of taxes and especially VAT; confirmation that the local partner cannot claim reimbursement of VAT
Comments on not-accepted vouchers
Indication of documents of reference for audit execution
Inventory list of all goods/equipment procured within the project with a value of over Euro 1000,-
Reference to contact persons/sources of information from implementing partner organisation during audit execution
Auditor's name, position, address, phone, fax and e-mail
Date, auditor's signature
 MANAGEMENT SUPPORT
SOH and its implementing partner organisations will provide the external auditor with the following material and sources of verification:
ToR for the external audit
Project contract between SOH and back donors
MoU/cooperation agreement between SOH and its implementing partner organisation
Official project budget
Financial project reports, including complete list reported expenditures, inventory list...
Original vouchers/receipts
Access to the used bookkeeping system
Access to information related to bank and cash statements
Any other documents required by the auditor for the performance of his/her tasks
The project managers, the accountants and the staff working on the project will be open to collaboration with the auditor.
Job Requirements
REQUIRED EXPERTISE
The financial audit of projects is to be carried out by an independent auditor having the required professional competence and experience, and in accordance with generally accepted international auditing standards.
The auditor must not have been involved in the operation's accounting.
The auditor must not personally be connected in any way with the organisation being audited.
The auditor must be a registered audit company in Ethiopia, a neighbouring country or in the European Union.
ISSUES TO BE STUDIED
The auditor is asked to carry out one audit, which has to cover the total period of implementation: 01/01/2019 – 31/12/2019. All expenses are reported during that period are subject to the audit, except the indirect costs (administrative costs) which were confirmed on a lump-sum basis.
The audit shall only be conducted for the expenses paid in Ethiopia. For expenses occurred in Germen, SOH will send original proofs to the BMZ.
The Audit Company is asked to:
check if it is evident from the bookkeeping records and from the audit of accounts that the expenditures are covered by the revenues and thus verify that there is no duplicate financing by external funding bodies
Check that all expenses are recorded in the NGO's accounts and are backed by originals of supporting evidence.
check if each financial transfer (bank, cash) is understandable and in line with reported expenditures
WORK PLAN
The audit shall be carried out if possible in the implementing partners' offices in Arba Minch. The date of the audit will be agreed with the local partner organisation SCORE - Spiritan Community Outreach in Ethiopia. A list of expenses will be prepared and submitted to the auditor before the audit starts.
Activity
Until
To
Publication of Audit TORs
02.01.2020
Letter/Expression of interest/offer*
15.1.2020
Signed contract between auditor and SOH/Implementing partner organisation**
25.1.2020
SOH/Implementing partner organisation
Audit

Auditor will receive the financial report (list of expenses to be audited) per

31.1.2020
Auditor
Conducting Audit
1.2.2020 –

20.2.2020

Auditor
Sending draft audit report to SOH/Implementing partner organisation
21.2.2020
SOH/Implementing partner organisation
Feedback from SOH/Implementing partner organisation
25.2.2020
Auditor
Finalization of the final audit report and transmission to SOH/Implementing partner organisation
28.2.2020
SOH/Implementing partner organisation
Transmission to BMZ
5.3.2020
SOH
Letter of interest:It should include
Description of planned audit implementation
Schedule of activities
Auditor's fees (incl. taxes)
Auditor's  CV and/or company profile
Submit  before 15.01.2020 at our office in Addis Ababa, 5 kilo.(call us to get the direction to our office).
**Contract:
Before carrying out the audit, a contract (based on the ToR for the external audit) has to be signed between SOH/implementing partner organisation and the respective auditing company (n.b.: for BMZ funded project only SOH is authorised to sign).
The audit contract shall be drafted by the auditor and shall:
Be written in English
Include these ToR as an annex and integral part of the contract
Contain a confirmation that the auditor has read BMZ's General Terms and Conditions, especially chapter 4.6 of the General Conditions and acknowledge ADC's rules
Contain a time schedule for the auditing process
***Final audit report:
Singed original version of the audit reports must be submitted in hardcopy to:
3 copies to SOH
1 copy to Implementing partner SCORE.
Applying Instructions
CONTACTS
SOH
Office: Hoffnungszeichen | Sign of Hope, Schneckenburgstr. 11 d, 78467 Konstanz, Germany
Contact person 1: Alma Kleinbauer, kleinbauer@sign-of-hope.org
Contact person 2. Adilia Hornek, hornek@sign-of-hope.org
Implementing partner organization: SCORE - Spiritan Community OutReach in Ethiopia
PO Box 23, Arba Minch
Contact person 1: Mammo Beriso mammo.beriso@score-et.org, Tel: +251 923283310
Contact person 2: Kantisha Musse kantisha.musse@score-et.org, Tel: + 251944760457
WARNING: Do not to pay any money to get a job. Please report fraudulent jobs to info@newjobsethiopia.com