Terms of Reference (ToR) Field Coordinator – Mekelle
Description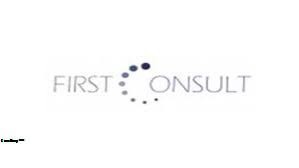 INTRODUCTION AND BACKGROUND:
FC/DAI is contracted to provide management and technical support services to Mastercard Foundation to support the creation of close to 600,000 youth jobs (80% women) and 15,000 MSMEs, with 300,000 unemployed youth trained through supporting IP job creation initiative and market linkage between IPs and MSMEs.
The BRIDGES Programme will address two fundamental, immediate and complementary challenges to unlock the potential for job creation within IPs and their surrounding ecosystem. (1) Making the industrial workforce markets work, which through the Enterprise Partners Programme, First Consult/DAI have successfully piloted in a few industrial parks and is now ripe for scale-up. (2) Making the IP business linkages (MSME) markets work to enhance domestic manufacturing value-added (MVA) for every given dollar of export. This will be done by substituting the currently-heavy import-dependent operations – itself a constraint on the factories - via local suppliers (MSMEs) in a number of ways.
The BRIDGES programme is designed to create and or support jobs in two pathways namely the wage employment and self-employment in which the programme is designed to have four pillars addressing the intended results namely: Employment Linkage BRIDGE; Enterprise Development BRIDGE; Enterprise Competitiveness BRIDGE and Access to Finance BRIDGE in which the first one is solely dedicated to the wage employment path and the later three are mainly focused on the self-employment pathway.
Background specific to this assignment
It is envisaged that employment in the Mekelle Industrial Park could be up to 30,000 workers including the private parks within three years. It is anticipated that there will be high demand for labour in the MIP but currently the capacity and infrastructure hasn't been created in the city of Mekelle and its surrounding areas to supply or support such demand. Extensive consultations have been held with the Ethiopian Investment Commission (EIC), and regional governments and others to develop the BRIDGES employment linkage project.
A framework has now been established for collaboration among EIC, regional government and BRIDGS that sets forth the parties' intent to work together to establish employment linkage, a programme to source, screen, register, allocate and train in soft skills a total of 30,000 potential workers over a period of three and a half years.
In addition, to the wage employment linkages, extensive effort and support will be provided to the self-employment pathways by creating, supporting, capacitating and linking MSMEs to an indirect export market to engage in product and service delivery to the Anchor Enterprises that are in and around Mekelle Industrial Park.
Therefore, it is inevitable to have a field personnel to coordinate the ground works for all the activities to be carried out by all the four BRIDGES as required in stakeholder engagement, data collection and analysis, coordination with the Regional, Zonal and Woreda level Government and private players for the successful implementation of the programme.
OBJECTIVE:
The general objective of the employment and MSME linkages is to develop a market-based and inclusive labour registration and preliminary training system to facilitate employment opportunities for unemployed youth. In addition to employment linkage, BRIDGES engagement in self-employment path with the objective of creating an aspiring entrepreneur to provide products and services along the value chain will result in local value addition creating jobs and hence resulting in indirect export.
You can get the full deatils of the TOR from the below link :
Job Requirements
QUALIFICATIONS & EXPERIENCE:
BA Degree in Economics, Social Science, Project Management or any other equivalent field with minimum of 5 years' experience.
MA/MBA Degree in Economics, Social Science, Project Management or any other equivalent field. With Minimum 3 years of experience, relevant to the above described job, in public or private sector;
Experience working in a multi-stakeholder environment of relevant work experience.
Having the required level of confidence and assurance to engage with international partners at both senior level and operational level.
Good communication skill, fluency in English, Amharic and Tigrigna (reading, writing and speaking). Skill in other local languages is a plus.
Strong analytical and problem-solving skills are desirable as is knowledge of gender-based issues particular as impacting on the formal employment environment.
Good management, communication, working knowledge of computer programmes including Word, Excel and Power Point, knowledge of database management, and reporting skills are required.
Applying Instructions
Applicants should email their CV and supporting documents to jobs@firstconsultet.com no later than 5:00 PM on 13th April, 2020. The subject of the email should say Field Coordinator for Mekelle. For any queries relating to this ToR please contact Aklesya Ayalew via  aayalew@firstconsultet.com
WARNING: Do not to pay any money to get a job. Please report fraudulent jobs to info@newjobsethiopia.com