Terms of Reference (TOR) for a Bi-weekly Radio Program
Description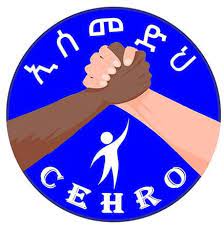 Background
CEHRO is a Consortium of 17 local Civil Society Organizations which was registered on the 16th of March 2018 (re-registered as per 1113/2019 with registration number 3932) mainly advocating human rights, democracy, good governance and peace-building in Ethiopia From its establishment, CEHRO has been determined and working for the advancement of human rights protection in Ethiopia by creating a common platform for human rights CSOs to articulate their voices and launch well-articulated and evidence-based advocacy. CEHRO works to expand the space for human rights CSOs and continue engagement with stakeholders' building the capacity of existing and emerging human rights organizations to ensure effective human rights and democratic governance works.
Objective
CEHRO in collaboration with Bread for the World - Protestant Agency for Diakonie and Development (PADD) is planning to produce and air a bi-weekly radio program for 30 minutes up to December 2021 with the aim of "Improving Awareness about Human Rights in the Country". To this end, CEHRO invites competent Radio stations/ houses to apply and contribute to the objective of the call based on the terms and conditions stated herein.
Scope of the work
The scope of this call is to produce and air a bi-weekly radio program/show with the aim of improving awareness about human rights in the country. This should include, but not limited to the following:
Generate and produce contents/concepts for the bi-weekly radio shows and pitching for CEHRO,
Invite relevant guest for the program and hosting the same,
Planning all aspects of a the program including sourcing, scheduling and confirming guests,
Confirm the program complies with all broadcasting legislations,
Ensure the program content is topical, well researched as well as up to date,
Ensure everything runs on schedule before and during the program is on-air,
Undertake editing and interviewing CEHRO/its members or guest or stakeholders as deemed necessary,
Share the recording of all aired shows to CEHRO monthly,
Respond back to an audience feedbacks and keep informed CEHRO the same on each program in writing,
Include any relevant content, input and guests recommended by CEHRO.
The consultant is expected to deliver overall aired program in soft copy.
Duration of the work
The consultant is expected to work this assignment up to December 31, 2021 with the service extension probability after signing of an agreement. The exact starting date will be the signing of the agreement.
Job Requirements
Applicant qualifications
The Radio station/ house interested in this work are required to have the following qualifications.
A. Program/show that focuses on human rights, and democracy, dialogue and peace-building issues,
B. Program/show that has a minimum of 2 years of experience in producing and airing such issues
C. Solid experience and extensive knowledge of the context of Ethiopia's human rights, democracy and peace as well as political context,
D. Good knowledge of media and CSO working environment,
E. Relevant experience in preparing human rights related contents for radio show,
F. Excellent knowledge and understanding of legal, socio-economic, political and cultural contexts of the CSOs and Media sector in Ethiopia,
Excellent written and spoken skills in Amharic and English. Other local language skills are advantageous.
Qualified Radio station managed by Female and People with disability applicants are encouraged to respond to this advertisement.
Documentation
Financial proposal,
Technical proposal,
TIN certificate and other related documents, and
CV of key personnel,
Applying Instructions
Interested and qualified applicants should send the following document to: jcehrovaccancy@gmail.com or in person at CEHRO office located Behind Friendship Business Center, Afomi Building, 6th Floor, Office No. 6A
Note: Use " Terms of Reference (TOR) for a Bi-weekly Radio Program " as the subject line of your email!
WARNING: Do not to pay any money to get a job. Please report fraudulent jobs to info@newjobsethiopia.com