Terms of Reference (TOR) to prepare a position paper showing gaps in disability rights in different sector
Location

Addis Ababa, Ethiopia

Date Posted

September 9, 2021

Category

Consultancy



Job Type

Contract



Currency
ETB
Description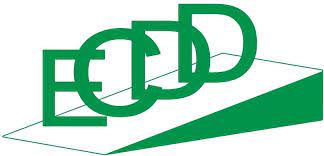 Terms of Reference (TOR) to prepare a position paper showing gaps in disability rights in different sector 
Ethiopian Center for Disability and Development (ECDD) is an Ethiopian Development Organization established in 2005 and reregistered at Agency for Civil Society Organizations as Ethiopian Development Organization with Certificate no. 0321 under the Proc. No. 1113/2019. ECDD is working with other organizations to promote and facilitate the inclusion of persons with disabilities and disability issues in mainstream service delivery and development programs envisioning an Inclusive Ethiopia where persons with disabilities exercise the same rights and have access to the same services and opportunities enjoyed by other citizens.
On the other hand, as part of its tasks to promote disability inclusion, ECDD works on evaluating and analyzing the extent to which various policies of the country are disability-inclusive, forwarding recommendations and giving directions where necessary. To this effect, ECDD needs a consultant to identify gaps in disability rights in the areas of education, employment and transportation.
Having this in mind, major activities expected from the consultant comprises of:
1.    Develop and present inception report;
2.    Conduct research and identify key gaps in disability rights in the stated areas.
3.    Spot out areas for improvement with proposed recommendation
4.    Submit study report
5.    Present the findings to the pertinent stakeholders
Job Requirements
Eligibility Criteria for Applicants
Interested companies or individuals are required to submit the following documents.
1.   VAT certificate and License from the relevant governmental organ;
2. Education qualification with LLB and above
3. CV explicating that the applicant has research experience in relation to disability;
4. Budget proposal and
5. Letter of motivation (why the applicant wanted to apply for this specific call).
Time Frame
1. The first draft of the analysis report shall be submitted to ECDD within 15 days after the signing of the agreement;
2.  The final draft of the research shall be submitted to ECDD within five days after the receipt of comments on the first draft.
Potential firms or individuals are requested to submit technical and financial proposals with all the necessary documents via the following e-mail address within 5 days from the date of this announcement.
Applying Instructions
Potential consultants/companies who are interested to assume the assignment are requested to submit their professional license, CV, technical and financial proposals with all the necessary documents via the following address within seven (7)  days from the date of this announcement.
www.ethiojobs.net or by e-mail to HRecdd@ecdd-ethiopia.org or hand-delivered in a sealed envelope to the ECDD Office – Meskel Flower Road behind Dreamliner Hotel, Tele: +251-114-165859 or through P.O box: 1530 code 1250, Addis Ababa, Ethiopia.
WARNING: Do not to pay any money to get a job. Please report fraudulent jobs to info@newjobsethiopia.com