Terms of Reference (ToRs)
Description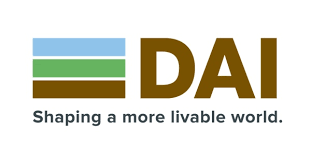 BACKGROUND
DAI Europe, together with consortium partners First Consult; Enclude; and ITAD, is managing the UKaid-funded Enterprise Partners (EP) and Women's Entrepreneurship Development Programme (WEDP) which aim to support and transform the private sector and Ethiopia's continued economic growth over the next 6 years with a total project budget of almost £70 million.
EP is utilising the Making Markets Work for the Poor approach (M4P) and has two main pillars to achieve the goal of integrating the poor, and especially women, in sustainable economic enterprises that create jobs and improve incomes. The planned impact is to create 45,000 jobs (75% of which will be held by women) and increase the incomes of 65,000 households by at least 20%.
The EP pillars are:
The Finance Group is expected to achieve the outcome of increasing investment levels in the Ethiopian economy, particularly for growth-oriented small and medium enterprise. This will include funding of green technologies where appropriate and develop funding for green growth investment.
The Agro-Industrial Group is expected to achieve the outcome of increasing returns on investment (productivity) and investment levels in the identified sectors of cotton/textiles, livestock/leather and horticulture, in order to achieve the impact of creating jobs and raising household incomes. Additionally this pillar will incorporate the promotion of climate change awareness and addressing women's economic empowerment.
DFID is also funding the technical assistance component of a separate World Bank programme as the third main pillar, the Women's Entrepreneurship Development Programme (WEDP). The objective of the WEDP is to increase the earnings and employment of micro and small enterprises (MSEs), owned or partly owned by female entrepreneurs in targeted cities.
Background specific to this assignment
Enterprise Partners (EP) would like to recruit an individual or a firm that provides editorial and layout/graphic design services for a range of knowledge and communication products to disseminate at EP's final closing event: "Job Creation in Ethiopia: Reflections, Lessons and Ways Forward from a Decade of Enterprise Development."
PURPOSE
The aim for this consultancy is to professionally edit, copyedit and proofread a total of eight draft case studies, and design the layout and graphics to publish them as 'chapter-like' sections in a book format. The designer will also produce design options for an event board and other communication materials to disseminate at the EP final closing event.
SPECIFIC TASKS AND DELIVERABLES
Editor
Professionally edit the eight case studies (a total of a maximum of 150 pages) ensuring organized composition, standard use of language, good flow of ideas, consistency and readability of each one.
The editor should do so using tracked changes and working with the authors where needed.
Work closely with EPs communications team to discuss, identify and assist in crosschecking data in main text against those given in other sections of the case study, such as tables and figures; or common data across all case studies.
Carry out any other task entrusted to him/her by the communications team, in the capacity of writer, editor and reviser of the case studies and subsequent publication.
Designer
Case study
Design final draft of case studies into an attractive and functional layout using artwork, infographics, photos, charts and other graphic elements. Some of these will be provided by EP but charts, infographics and other graphic elements will need to be developed by the designer.
Design the final set of case studies into a book format, where the case studies will be 'chapter-like' sections in the book ensuring consistency throughout the book.
Other materials
Create an event brand design to be used on different materials to be used at the EP event.
Layout and design other information and communication materials (invitations, one pagers, flyers, event board and promotional giveaways).
WORKING ARRANGEMENTS
The service provider will work in close coordination with and under the supervision of the Strategic Communications Team at Enterprise Partners. The editor/designer should be available for meetings with the Communications team as required. The Communications team will be responsible for the approval of the final version of all communication products.
TIMEFRAME AND INPUTS
The assignment will take place from April to June, 2020.
Strategic Communications Team 
EP/WEDP reference number:
Sector: Strategic Communications
Fund used: DF / PAFResponsible Person: Strategic Communications Team (SCT)
Period of assignment:  Full time
Job Requirements
Job Requirement
The assignment requires an editor and designer with 5 -10 years of relevant experience in development communications.
Editor
The service provider must have excellent writing and editing skills with the ability to synthesize large amounts of technical information into digestible and creative communication messages.
Designer
The service provider must have proven experience in graphic design and production of published/printed products, in particular to books and case studies. They must have a good understanding of using various design software such as Adobe Design Premium, In-Design, Illustrator, Adobe Acrobat and more.
How to Apply
The application will follow an "open-bidding" method with advertisement that will be prompted on the EP website and EthioJobs for a period of two weeks.
Subsequently, the consulting companies will provide:
a.       Profile and experience of the company or individual
b.      Technical proposal to demonstrate an understanding of the services required.
o   Samples of work pertaining to requested services
c.       Financial proposal
Applying Instructions
WARNING: Do not to pay any money to get a job. Please report fraudulent jobs to info@newjobsethiopia.com