ToR for Capacity Building Training on Franchise Business Model
Description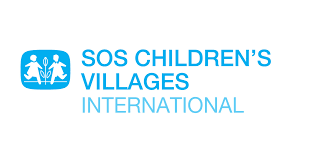 Background and Context
SOS Children's Villages Ethiopia is an International Non-governmental organization and a member of SOS Children's Villages International Federation. We started our humanitarian work in Ethiopia with the opening of our first Village in Mekelle, Northern part of Ethiopia in 1974. Since then, we have expanded our programs to different regions where there are significant needs for intervention and where we believe we can work in partnership with all relevant actors to bring sustainable positive outcomes for children's and young people.
Today, we have grown significantly to meet the persistent challenges that confront Ethiopian children who have lost parental care and those that are at risk of losing their parental care. Working in close collaboration with international donors, local government and community based organizations across seven program locations; we aspire that every child grows up with love, respect and security.
SOSCVE has recently launched a project that aims to create improved training and employment prospect of 14,472 (60%Female) disadvantaged young people. The project will be implemented in Addis and Mekele.  The project will facilitate practical and market-oriented short-term intensive technical skills trainings for young people. Innovative approached planned by the project to improve the link of TVET training to the market need is through the setup of franchise model. Therefore, we have intended to organize a capacity building training on the franchise business model to the project team and stakeholders whom will be part the franchise model
Objective
Provide capacity building training for SOS CVE BMZ project team, target TVET institution and franchisee on how to setup and manage the franchise business model
Scope of work
The consultant will provide the capacity building training with the following content, but not limited to:
a.     Building their understanding  on the main concepts of the franchise business model
b.    How to set-up the franchise business model in Ethiopia: selection of franchisee, partnership modality between the TVET institutions and franchisee as well as SOS CVE….
c.     How to plan technical & soft skills trainings to project beneficiaries through the collaboration between the TVET institution and franchisee
d.    How to manage administrative issues such as fixed asset management ….
e.     How to set up monitoring and evaluation mechanisms to ensure all parties adhere to the partnership agreements and achieve intended results
Expected Deliverables
Submit capacity building training plan:  detailing main content of the training, training methodology, and the outcome of the training. The proposed approach shall be approved by project staff of the SOSCVE before commencement to the undertaking.
Provide capacity building trainings based on the agreed training plan
Share all relevant documents & tools used for the training as well as required for further reference when implementing the franchise model
Training report shall be submitted incorporating all the required data (one electronic copy in PDF Format and one in DOC format)
Methodology
The consulting firm is expected to:
Prepare capacity building training plan on the franchise business model taking into consideration the country and project context
Organize capacity building trainings on the franchise business model
Organize coaching programs when requested
Duration
The duration of the assignment will be 22 days from the date of signing the contracts agreement.  This excluded number of off-days.
Job Requirements
The must haves
Minimum of 6 years relevant professional experience in implementing or consulting franchise business model in different contexts and able to assign staff members with
Post graduate degree in Business, Economics, Social Sciences, or related fields.
Strong background and experience in setting up and implementing the franchise business model
Technical expertise in assessing curriculum, TVET module development, and or adoption particularly related to entrepreneurship.
Strong knowledge to the educational and TVET training policy, business directives of the country
Good knowledge and understanding of youth unemployment, and gender barriers in the Ethiopian context
Proven experience in provision of trainings on franchise business model
Excellent communication and report writing skills
The pluses
Experience working with an INGO
Applying Instructions
Interested and eligible applicants must submit their hard copy application in person through the following address before 5:00 PM of July 5, 2021
SOS CVE National Office
Bole Sub City, Kebele 03/05
H. NO 2/229, Namibia Street in front of Azzeman Hotel
Addis Ababa, Ethiopia
Or soft copy of their application via our email adress
Procurement@sos-ethiopia.org  with the subject "Training on Franchise Business Model"
The application should include:
A technical proposal with detailed response to the TOR, with specific focus on the scope of work, and methodology to be used.
A financial proposal detailing the daily rate expected and other mode of payment.
A copy of consultant firm registration renewed for the current Ethiopian fiscal year.
Signed CV of the Team Leader and team members.
A copy of Tax clearance certificate.
VAT/TOT registration.
Resume of the firm, copies of credentials, renewed license and TIN number.
Reserves the Right:
SOS Children's villages Ethiopia reserves all rights to accept or reject any or all bids.
WARNING: Do not to pay any money to get a job. Please report fraudulent jobs to info@newjobsethiopia.com