TOR FOR DESIGNING, DEVELOPING AND IMPLEMENTING INDUSTRIAL PARK WORKERS RECRUITMENT PLATFORM
Description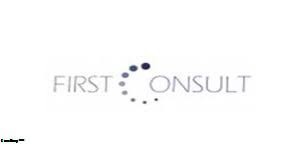 TOR FOR DESIGNING, DEVELOPING AND IMPLEMENTING INDUSTRIAL PARK WORKERS RECRUITMENT PLATFORM
BACKGROUND
As Ethiopia aspires to reach middle-income status by 2025, the country is investing heavily in building and operationalizing Industrial Parks (IPs) with the expectation that IPs will help drive structural transformation and export-led economic growth. While IPs are expected to create highly-productive and decent jobs for its young population, the process is not automatic for acquisition of industrial skills and create viable jobs in a relatively short time.
With over 25 Industrial Parks planned within the next years, there will be high labour demand created for direct jobs within IPs by FDI. These FDIs have been attracted to Ethiopia, amongst other things, by the investment incentives and the competitively priced labour force. This provides the opportunity to create the much-needed jobs for the relatively low skilled and young labour force along with technical and soft skills training. If this is carried out successfully, it means growing Ethiopia's labour force into the next ladder that is trained young people with economic means.
BRIDGES PROGRAMME
First Consult (FC)/Development Alternative Inc (DAI) is contracted to provide management and technical support services to MasterCard Foundation (MCF) under the BRIDGES programme to support the creation of close to 600,000 youth jobs (80% women) and 15,000 MSMEs, with 300,000 unemployed youth trained through supporting IP job creation initiative and market linkage between IPs and MSMEs.
The BRIDGES Programme will address two fundamental, immediate and complementary challenges to unlock the potential for job creation within IPs and their surrounding ecosystem. (1) Making the industrial workforce markets work, which through the Enterprise Partners Programme, First Consult/DAI have successfully piloted in a few industrial parks and is now ripe for scale-up. (2) Making the IP business linkages (MSME) markets work to enhance domestic manufacturing value-added (MVA) for every given dollar of export. This will be done by substituting the currently-heavy import-dependent operations – itself a constraint on the factories - via local suppliers (MSMEs) in a number of ways.
OBJECTIVE         
BRIDGES will scale-up a proven and successful digital worker recruitment and retention platform intervention to reach 10 more Industrial Parks. The existing Industrial Parks' labour database is functional and in operation in three (Hawassa, Mekele and Kombolcha) industrial parks. The objective of this assignment is to design, develop and implement a digital IP workers recruitment platform that captures all park employees for up to four new Industrial Parks that will also be compatible with the existing database system at hand.
The system is expected to provide policy makers with predictable and reliable labour market information for the industrial parks. It is anticipated that the service provider will design a digital labour database covering various stages of the recruitment pipeline covering screening, allocation, recruitment and post recruitment status at factory level. Thus, the service provider will design and deploy an end-to-end networked technology-based recruitment platform, replacing the existing paper-based registration. Register existing workers in each factory of different IPs in addition to registering new workers.
SCOPE OF WORK
The IT Company is expected to bring their experience and best industry knowledge to assess the labour recruitment process and all stakeholders that are involved in the process and pipeline to build a smooth digital system that is sustainable and easy to use by all stakeholders. The compatibility of the system with existing digital IP workers recruitment platform is highly required.  The IT Company shall carry out the following activities:
Design a digital labour data platform with clear process flow chart that will capture data through the various stages of the recruitment pipeline covering screening, allocation, recruitment (including no-shows and rejections), training, and post recruitment status at factory level;
Ensure proper flow of data throughout the system;
Present a snapshot of simple reporting mechanisms that will be built into the platform, with all pertinent information captured;
Provide regular support and maintenance of the platform for an initial two years, including for all hardware, if required;
Ensure proper functioning of the system including training of users and all stakeholders as appropriate;
Design user friendly, operational and maintenance manual;
Ensure existing data from the current paper-based registration is migrated and captured into the system;
The system should be compatible with other system that already exist in other industrial parks.
Provide recommendations and the options (including costing), as to the most cost-effective and efficient hardware requirements needed to operate the system.
Coming up with innovative pricing models in which the IT company/ firm includes some element of cost sharing in anticipation of replication and scale of the model into other industrial parks will be valued.
You can get full TOR detail from the link below
ToR for Digital  Workers Recruitment Platform - BRIDGES V1.docx
Job Requirements
FIRM QUALIFICATIONS
A local IT firm with IT and Software engineering management capability with the following experience:
Legally registered organization with requisite professional experience of 5 years minimum and knowledge of Network technologies including windows and Linux operating systems
Knowledge of ability to perform a variety of standard specialized and non-specialized tasks and work processes that are fully documented, researched, recorded and reported.
Ability to review a variety of data, identify and adjust discrepancies, identify and resolve IT operational problems.
Demonstrated experience in designing, developing and implementing similar IT software
Qualified personnel in project management, system analysis and full stack software development
Ability to manage work of a confidential nature and handle large volumes of work
Should possess experience of client support, such as, a Help Desk or User Support Unit and relevant information source related to IPs
Proven experience in building and maintaining large biometric data sets
Working with multi-stakeholder projects such as government offices, factories and donors
Knowledge of relevant industrial sectors in general and access to stakeholders and relevant information sources
Ability to demonstrate a system prototype
Demonstrated ability to deploy and manage field staff and experts with relevant aptitude and communication skills
Willingness to take ownership of issue analysis and resolution efforts and committing to "doing what it takes" to resolve technical issues regardless of effort or time required
In-house capacity to host cloud applications on virtual servers
Firm with experience of working on multi-stakeholder projects is desirable
Applying Instructions
Applicants should email their proposal (technical and financial) to bids2@firstconsultet.com with the relevant information detailed in technical and financial section of a proposal. The subject of the email should say Designing, Developing and Implementing Industrial Park Workers Recruitment Platform, Bridges Project. Proposals must be received no later than 5 PM on 8 May 2020. For any queries relating to this assignment please contact Ekram Mohammed via emohammed@firstconsultet.com till May 5, 2020.
WARNING: Do not to pay any money to get a job. Please report fraudulent jobs to info@newjobsethiopia.com