Training of trainers and training of industrial workers on Soft skills (Worker Engagement and Retention)
Location

Addis Ababa, Ethiopia

Date Posted

March 30, 2020

Category

Consultancy



Job Type

Contract



Currency
ETB
Description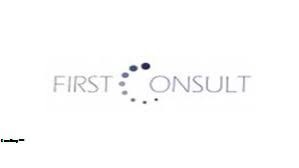 INTRODUCTION AND BACKGROUND
As Ethiopia aspires to reach middle-income status by 2025, the country is investing heavily in building and operationalizing Industrial Parks (IPs) with the expectation that IPs will help drive structural transformation and export-led economic growth. While IPs are expected to create highly-productive and decent jobs for its young population, the process is not automatic for acquisition of industrial skills and create viable jobs in a relatively short time.
With over 25 Industrial Parks planned within the next years, there will be high labour demand created for direct jobs within IPs by FDI. These FDIs have been attracted to Ethiopia, amongst other things, by the investment incentives and the competitively priced labour force. This provides the opportunity to create the much-needed jobs for the relatively low skilled and young labour force along with technical and soft skills training. If this is carried out successfully, it means growing Ethiopia's labour force into the next ladder that is trained young people with economic means.
BRIDGES PROGRAMME
First Consult (FC)/Development Alternative Inc (DAI) is contracted to provide management and technical support services to Mastercard Foundation under the BRIDGES programme to support the creation of close to 600,000 youth jobs (80% women) and 15,000 MSMEs, with 300,000 unemployed youth trained through supporting IP job creation initiative and market linkage between IPs and MSMEs.
The BRIDGES Programme will address two fundamental, immediate and complementary challenges to unlock the potential for job creation within IPs and their surrounding ecosystem. (1) Making the industrial workforce markets work, which through the Enterprise Partners Programme, First Consult/DAI have successfully piloted in a few industrial parks and is now ripe for scale-up. (2) Making the IP business linkages (MSME) markets work to enhance domestic manufacturing value-added (MVA) for every given dollar of export. This will be done by substituting the currently-heavy import-dependent operations – itself a constraint on the factories - via local suppliers (MSMEs) in a number of ways.
OBJECTIVE         
The objective of this assignment is to identify a firm that has a capacity to deliver a soft skill training using a developed audiovisual training module. The firm is expected to deliver a Training of trainers (TOT) for factory trainers as well as factory operators around different regions and localities in and outside of Industrial Parks (Maximum of 10 Industrial Park across Ethiopia).
You can get full details of the TOR from the below email :
Job Requirements
QUALIFICATION & EXPERIENCE
Firm experience of 5 years, that specialized in various soft and life skills training that should be led by a professional with degree and work background in Girls (Women) rights, Girls (Women) empowerment especially in soft skill training and education. The firm should have proven background of organising soft skill development training.
Minimum Master Degree in the development field or advance level of such types of training and soft skill training is preferable.
Experiences in working in develop and deliver soft skill development training or TEVT training
Demonstrated ability to implement and manage the soft skills development training sessions.
Experience of working with young people (girls).
The firm should have knowledge related to gender issues.
Ability to write and speak fluency in English as well as Amharic, fluency in local languages like Tigrina and Afaan Oromo is preferable.
Ability to work with local staff with respect, maturity and impartiality.
The multi-disciplinary team should comprise members with minimum 3-5 years of relevant work experience working for development projects, similar in nature and level of complexity as First Consult.
Essential Competencies
Staff with advanced skills in curriculum development and training in audio visual materials.
Advanced skills working with multi lingual adult trainees.
Advanced skill in working with foreigners, fluency in English and communication skills
Applying Instructions
The Offeror shall prepare both the "Technical" and "Financial" Proposal. The cover letter of proposal should mention how they come to know of the Request for Proposal either through website or other means. There are two option of application.
1.       Soft copy (Online) Application
Applicants should email their proposal (both technical and financial) to bids2@firstconsultet.com with the relevant information detailed in proposal structure section below under annex 1. The subject of the email should say "Soft Skill TOT Development Training, Bridges Project".
2.       Hard copy (Paper) Application
The Offeror shall seal the Proposal in one outer and two inner envelopes, as detailed below.
(a) The outer envelope shall be: Addressed to-
First Consult PLC/BRIDGES
KT12 Tower, 6th floor, Kirkos Sub-city, Ethio-China Road
Phone: +251-114 401 473
Fax:        +251-114 403 649
P.O.Box                123385
and, marked with – "RFP Reference: Soft Skill TOT Development Training, Bridges Project"
(b) The 2 inner envelopes shall indicate the name and address of the Offeror and should be clearly marked with "Technical Proposal" and "Financial Proposal" with the relevant information detailed in proposal structure section below under annex 1.
In summary, there will be one separate sealed envelope for the Technical Proposal including all required legal documents and one separate sealed envelope for the Financial Proposal only.
3.       Deadline for submission of proposals
Proposals must be received by First Consult office/emailed at the address specified above no later than 5:00 PM on 10th April, 2020.
For any queries relating to this assignment please contact Ekram Mohammed via emohammed@firstconsultet.com till April 8, 2020
WARNING: Do not to pay any money to get a job. Please report fraudulent jobs to info@newjobsethiopia.com