Transforming socio-health problems in Addis Ababa into in come opportunities to discourage irregular migration
Location

Addis Ababa, Ethiopia

Date Posted

July 30, 2021

Category

Consultancy



Job Type

Part-time



Currency
ETB
Description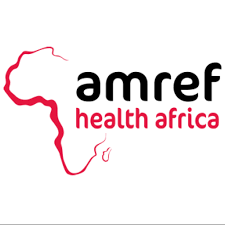 Amref Health Africa, the largest African led international organization on the continent, provides training and health services to over 35 countries in Africa. Founded in 1957 as the Flying Doctors of East Africa to bring critical health services to remote communities, Amref Health Africa now delivers preventive, community-based health care.
Although Amref Health Africa has been formally registered in Ethiopia in 1998, a full-fledged country program with a country office started in 2002. Since then, the country program has grown from one project in Addis Ababa to more than 20 projects in Afar, Amhara, Benishangul-Gumuz, Gambella, Oromia, SNNP, Ethiopia Somali regions and nationwide health systems strengthening interventions focusing the capacity building of the national Health Extension Program.
Amref Health Africa in Ethiopia strongly believes that there is an acute gap between vulnerable communities and the formal Ethiopian health system. To contribute towards closing the gap, Amref Health Africa has chosen to act in a holistic and integrated way, focusing on three interrelated thematic areas: (1) Human resource for health, (2) Communities systems strengthening (3) Health management information systems. Currently, Amref Health Africa in Ethiopia is working on prevention and control of diseases related to water, sanitation and hygiene to increase access among disadvantaged communities.
Amref Health Africa in Ethiopia delivers programs on maternal health, Child health, Water, Sanitation, and Hygiene (WASH), Communicable Diseases, None-communicable Diseases, Clinical Outreach Services, Emergency Nutrition, HEWs and Midwives Training and Operational Research the training and the clinical outreach programs are being implemented nationally across all regions of the country.
Through its WASH program, Amref works to ensure access to and utilization of sustainable and improved WASH services by creating access to safe, affordable and adequate water supply, improved sanitation and hygiene services delivery and institutional capacity development. Amref addresses the root economic problems of the community by integrating WASH interventions with nutrition, livestock development, income generation and livelihood opportunities. Amref delivers all our WASH services in close collaboration with Ministry of Water, Irrigation and Energy, Ministry of Health and their respective regional government bureaus, nongovernmental organizations (NGOs), and local communities.
1.       Project description
1.1       Background
The total population of Ethiopia is over 105 million inhabitants, making it the second most populous country in Africa. Both economic and demographic growth in the last few years have been among the most significant and rapid in the world, however this has not found a match in an effective improvement in the economic conditions of the most vulnerable groups. For this reason, employment patterns have not substantially improved: there are high levels of vulnerable employment across the country and high levels of unemployment concentrated in urban areas, particularly among women and young people. As per a study conducted by the Ethiopian Job Commission, in 2018 the categories with the highest unemployment rate are young people (15-29; 25.3%) and women (27%) in urban areas. It is no coincidence that the unemployment rate in urban areas has increased, being influenced by the progressive movement of the population towards these areas and has reached 19.1% in 2018 compared to 16.5% in 2013.
Addis Ababa is one of the main transit cities of irregular immigrants coming mostly from regions to sub cities of Addis Ketema, Arada, Kirkos, Kolfe, Lidata and Yeka, with the third highest number of migrants (16.3%) and it is considered by immigrants as main point of passage to travel to Middle East or Europe thanks to the Bole International Airport used as a border crossing. It is therefore clear that with economic growth, not strictly connected to a wage redistribution for the most disadvantaged groups and a rapid increase in the migratory phenomenon in the area, it is the capital that is most affected.
An urgent problem linked to the mentioned issues, is the poor quality of health services and hygiene practices which has serious consequences for the health of the population but if enhanced, can create income-generating activities.
In 2018 the Ethiopian government implemented an ambitious plan called ONE WASH, highlighting the need for investments in the sanitary hygiene sector (WASH) focused in rural areas and in slums. According to this program, in 2017 the national average of drinking water supply in rural 55% and urban areas reached 68%, providing access to 51.8 million people in rural areas and 10.6 million in urban areas. A UNICEF report on the 2018 sanitation situation shows that 60-80% of diseases and infections are attributable to limited access to drinking water, inadequate sanitation and poor hygiene services. For these reasons, WASH services remain one of the priorities of the Ethiopian Government and one of the pillars of Amref's activity in Ethiopia.
Job Requirements
§  The team will consist of professionals in the fields of Economics Environmental Health and Social Science with a minimum of second Degree MA or M.Sc.) In Environmental Health and/or water and sanitation, business and economics or related field, very good professional diversity is an advantage in related areas.   In addition, to the above requirement, consultancy firm or team is required to meet the following minimum requirements in order to qualify for the submission of its proposal:
§  Significant Previous experience in similar tasks or consultancies specifically in projects focusing on illegal migration; previous experience in similar tasks or consultancy. In particular, the applicant must have experience in conducting baseline survey of project, monitoring and evaluation and performing impact data collection methods associated with WASH and migration or related projects preferably in Addis Ababa urban setting.
§  Ability to effectively coordinate with government, NGO, and local stakeholders' essential, an understanding of sectors coordination mechanisms an asset.
§  Analytical and conceptual ability, demonstrated understanding of survey design and social research methods to understand hygiene and sanitation behavior change, risks of illegal migration and job opportunities related WASH.
§  The consultant should have experience of using digital data collection tools /technologies (ODK and others).
§  Demonstrated understanding of project monitoring.
§  High quality English report writing.
§  The consultancy firm should be a registered firm and whose license has been re-registered and renewed for the current Ethiopian fiscal year.
Applying Instructions
DETAILS FOR ANNOUNCEMENT AND CLOSING DATE
Potential consultants are invited to collect TOR free of charge through one of the below email address until August 5, 2021 and can submit the proposal till August 6, 2021 using the below emails.
·         Molalign.Mekonnen@Amref.org,  OR
·         Semhar.Debru@Amref.org
Our address is
Amref Health Africa, Ethiopia office
Behind Bole Medhanialem Church
Near to Abyssinia Building
P.O.Box 20855, Code 1000 AA
WARNING: Do not to pay any money to get a job. Please report fraudulent jobs to info@newjobsethiopia.com