TRANSPORT & CUSTOMS OFFICER
Description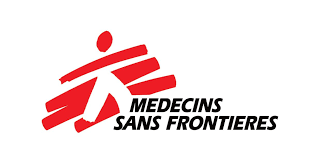 Performing  the day to day  activities  and administrative processes for  the clearance and transportation of medical and non-medical goods  for a particular supply office (coordination or project level)  according to MSF protocols and standards in order to ensure the optimal running of the mission/project.
Accountabilities
•             Performing the day to day activities and administrative processes to ensure an efficient running of the clearance and transportation processes of medical and non-medical goods for a supply office (coordination or project) following the supply procedures according to MSF standards and protocols. Including the following activities:
•             Managing and planning, in collaboration  with the line Supervisor and the Warehouse Supervisor, the shipment of goods between the projects and/or from the capital to the projects choosing the best possible means of transport
•             Being responsible for the reception of international freight and its forwarding to the field.
•             Being  responsible for all customs and administrative related issues
•             Regularly assessing the local transport market (companies, prices, services, delays,…), and proposing different third party providers for validation
Performing delegated tasks according to his / her activity and as specified in his/her job description.MSF Section/Context Specific Accountabilities
Customs & international cargos:
Prepare all necessary paper works prior cargo arrival to entry & Submit to customs Clearing Agent for the for the cargo clearance.
Follow up actively the arrival of the cargo & make sure that the proper follow up is on-going.
Follow up & make sure that the arrived cargo is located to proper area for cargo inspection in collaboration with ET cargo sections.
With the help of customs clearing agent make sure that the cargo arrived is inspected on time by responsible authority for the cargos which are already get locations.
For medical cargos actively follow up on FMHACA cargo inspection during the inspection time
Check the draft declaration that Customs Clearing Agent provided for the right classification, Currency & tax amount and finally proceed to the final payment upon cross checking of finalized declaration paper.
Following the customs tax assessment payment, collaborate with customs clearing agent for the warehouse charge assessment payment & arrange transportations of the cargo released from customs to MSF warehouses.
In collaboration with MSF Spain Mission Pharmacist follow Local authorities per import permission documents for international cargos.
Follow up & make clearance to all the cargos entering the country through Sea, Air
Closely follow up & supervise the loading & offloading operation of cargo arrived both at entry level & MSF Spain warehouse.
Upload all imported Medical and Logistic material document in government portal single window system as required. And also give feedback back for all enquiry by discussing with concerned unit .
Timely settle to finance all tax and warehouse related payment received from finance .
Flexibility on extra supply tasks assigned by supervisor
(i)    Freights / Transports from airport to MSF warehouse (capital)
Identifies the best transport possible (quality, price, service, time) for each type of cargo and destination.
Organises all  dispatch and its follow up : ensures good preparation of packages and freight to be sent to the projects, ensures that timeframes are respected
Make sure that the loading & offloading operation is done properly according to MSF procedures
·        Checks that security procedures are followed during the transportation of MSF material,
Work closely with store keepers & daily labourers during loading & offloading operations
·        Effectively participate in cargo clearance process & save time, money that related to warehouse charge fee.
Security
·        Ensures that all necessary measures are taken in order to avoid theft, destruction or other type of damage of MSF material and property during the customs clearance & freight transportations.
Emergencies
·        Participates in any emergency activity or exploratory visit in or out of the MSF area of work, being prepared to intervene directly if needed.
Recording
·        Ensures that all payments made to customs, warehouse charge, loading & offloading cost, and related documents cost are recorded & archived correctly. .
·        Ensures that documents related to customs, FMHACA, warehouse charge payments, international & national freight are archived properly.
Reporting & others
·        Prepare daily/weekly report related to cargo received from customs & update the follow up sheet accordingly.
·        Prepare monthly report related to customs, both international & national freights.
·        Informs line manager of any problems that might be linked to work of customs, freight
Perform any other office tasks given by line manager apart from customs & freight transport when requested to do.
Job Requirements
Education
Essential secondary education
Experience
At least 2 years' experience in transport and customs clearing activities
Languages
Essential mission working language and local language
Knowledge
Computer literacy
Competencies
•             Results and Quality Orientation L1

•             Teamwork and Cooperation L1

•             Behavioural Flexibility L1

•             Commitment.to MSF Principles L1

•             Service Orientation L1

•             Stress Management L2
Applying Instructions
All applicants should send a CV, cover letter, educational records, work certificates and copy of national ID card ONLY by email to msfe-addis-dev@barcelona.msf.org (please indicate ¨On the subject box of your email: the vacancy title, ¨your name¨.
MSF Spain promotes the EQUITY, DIVERSITY & INCLUSION.
MSF Spain encourages internal growth and development.
We strongly encourage INTERNAL STAFF, WOMEN and PEOPLE WITH DISABILITIES (compatible with the nature of the work) to apply.
Incomplete applications will not be accepted.
Please note that only short-listed applicants will be contacted.
Copies of CV + supporting documents are non-returnable. Phone calls are not allowed.
Posting date: 06 October 2021
Ending date: 16 October 2021
WARNING: Do not to pay any money to get a job. Please report fraudulent jobs to info@newjobsethiopia.com