Transport/Fleet Management Officer
Description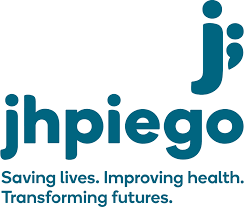 Title:    Transport/Fleet Management Officer                                             Grade: D
Department:  Ethiopia Country Office, A/A                                                May 2020
Summary Scope of Work:
The Transport/Fleet Management Officer will provide general support for efficient and effective transportation and related service in Jhpiego Ethiopia office. He/She will report to the Administration Manager and will work closely with the operations team to enhance the Transport activities of the operation section.
Reporting Structure:
Position Reports To:  Administration Manager
Positions Supervised: None
Responsibilities:
All staff members of Jhpiego, regardless of the level of their responsibilities are expected to
model the mission and values stated above
participate in the business development process
contribute to the knowledge sharing and transfer process
make responsible decisions that result in time and cost containment and clear accountability
 Specific Duties and Responsibilities: 
Arrange transportation service for all Jhpiego staff using Jhpiego and in town rental vehicles/taxi services.
Prepares quarterly vehicle running costs (fuel, oil, lubricant, maintenance, tires, etc) analysis to ensure effectiveness and efficiency of Jhpiego and in town rental vehicles in order to keep running costs low and provide to the Administration Manager and the HR and Operations Director.
Prepares the monthly fuel consumption analysis for all Jhpiego and in town rental vehicles and provide to the Administration Manager,
Prepares fuel replenishment and reconciliation for all Jhpiego and in town rental vehicles.
Ensure that log sheets are strictly recorded and properly signed and submitted to him/her each month and properly documented.
Develop and maintain an up-to-date electronic register of fleet tracking for Office and in town rental vehicles.
Produces vehicle utilization report on monthly, quarterly, and annual basis.
Ensures that all office based and in town rental vehicles are clean, regularly serviced and maintained as per schedules.
Assist in the selection of taxi services and vehicles for long and short term rental contracts.
Ensuring the on time renewal of the office vehicle insurance Ensure the office vehicles are serviced/maintained as per Jhpiego's vehicle maintenance standards and proper vehicles preventive service schedule tracking system is in place for all Jhpiego vehicles.
Ensure all authorized vehicle operators/drivers have valid driving license and maintain copy of driving license for each drivers/vehicles operates in the vehicle master file.
Maintain documentation/file for all office vehicles including title certificate, insurance details, and maintenance expenditures.
Ensure all rented vehicle drivers are familiar with Jhpiego transport policy and standards.
Monitor vehicles tracking system/GPS and forward any irregularities to the management for administrative action.
Ensure service payment like: vehicles maintenance, taxi and rental vehicle payments are paid timely with proper documentation.
Ensure and implement health and safety standards are meet for all owned and rented vehicles.
Ensure tyre replacement are tagged and tracked.
Makes inspection for field renal vehicle before sending them out for field trips.
Liaises with immigration & process visas for visitors'.
Perform any other duties assigned by the supervisor.
Job Requirements
BA Degree in Business Administration or related field;
Possession of a minimum of Grade 3 license and specialized training with a Diploma/Certificate in Auto Mechanics;
Minimum of five years' experience where one year is in the areas of logistics, preferably within in US Government Agency, international Agency, or international NGO
Ability to work hands-on, independently, and within team.
Considerable knowledge of office practices and procedures or the ability to comprehend them.
Discreet in the judgment and management of confidential matters, materials and sensitive issues.
Ability to answer most inquiries and questions independently and follow up on requests in an efficient manner.
Proficient in Speaking/Reading/Writing English, national/regional languages;
Applying Instructions
Applicant are expected to STRICTLY follow the below listed application procedures:
Only qualified and interested applicants can submit application letter and well written curriculum vitae saved in one complied PDF format.
Applicants are required to state their current basic salary in their application letter.
Applicants must make sure their application document is saved by their full name in PDF format.
CREDENTIALS OR WORK CERTIFICATES MUST NOT BE SUBMITTED.
The job position being applied for must be explicitly stated in the application letter.
Applicants must use this E-mail HREthiopia@jhpiego.org to submit applications and make sure to state the job position title applying for in the subject line.
Applications not fulfilling the requirements stated above will automatically be rejected. 
Equal Opportunity Employer
Jhpiego offers competitive salaries and a comprehensive employee benefits package. The winning candidate is expected to start within short period after finalization of the recruitment process.
The deadline for applications is October 22, 2020.
WARNING: Do not to pay any money to get a job. Please report fraudulent jobs to info@newjobsethiopia.com