TSFP Coordinator (Emergency Nutrition Response-Afar)
Description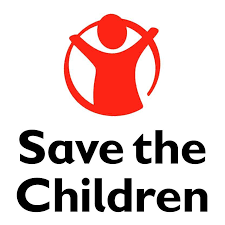 ROLE PURPOSE:
The incumbent of this position represents Save the Children values and principles in interactions with staff and external audiences. These values and principles include commitment to the mission of Save the Children, team orientation, quality management and leadership development, introducing systems and procedures to strengthen staff motivation and productivity.
The position holder shall be in charge of technical quality implementation and integration of the CMAM_IYCF program in the implementation woredas. To ensure the Community Management of Acute Malnutrition (CMAM) program is functioning properly, providing care of quality to all the beneficiaries, respecting protocols and principles of good practice. The post holder also need to properly coordinate information sharing among partners and represent SCI in the implementing woreda or zone.
CHILD SAFEGUARDING
Level 3 - the responsibilities of the post may require the post holder to have regular contact with or access to children or young people
The role holder will have contact with children and/or young people either frequently (e.g. once a week or more) or intensively (e.g. four days in one month or more or overnight) because they work in country programs; or are visiting country programs; ore because they are responsible for implementing the police checking/vetting process staff.
KEY DUTIES & RESPONSIBILITIES
Program Responsibilities:
Plan and organize Outpatient Therapeutic Program (OTP) / Stabilization Center (SC) at designated distribution sites in liaison with the Program Manager;
·       Conducting SAM/MAM management training for health workers.
Ensure adequate triage / that new arrivals are seen as a priority;
Ensure cases not meeting admission criteria return home as early as possible and ensure the parent/caregiver understands why their child is not admitted;
Ensure that appropriate referrals take place to and from the Ministry of Health (MoH) and the OTP/SC;
Work with the Infant and Young Child Feeding (IYCF) officers and Counselor to ensure that CMAM beneficiaries are referred to IYCF services when required;
Liaise with the Community Outreach/Nutrition Workers to provide effective follow-up of all cases – and particularly ensure the prompt tracing of children who are absent from the program;
Request specific children to be followed up as required (newly enrolled children, sick children, long-stay children, children not gaining weight, children with social problems etc.);
Ensure routine and essential drug are available and properly distributed for the care centers.
Ensure all the recordings and reporting's are handled as per the standard
Liaises to the government bodies to assure all the required commodities are in placed
Ensure proper community mobilization through the local government structures.
Represent SCI and attend regular emergency nutrition coordinating meetings and share updates.
Assist in any other tasks when required.
Reporting:
 Compile weekly and monthly reports and intermittently review the documents to assure quality of data's and information's.
Report any progress and any problems in a timely manner.
Attend and actively participate in the local nutrition forums, meeting and share to supervisor timely.
Regularly contact partners and strengthen partnering for efficient utilization of resources and effectiveness of responses.
Team Supervision, Management and Capacity Building:
 Coordinate the activities of the OTP/SC-IYCF team at the distribution point;
Ensure all OTP/SC team members are familiar with their posts;
Re-define team composition as necessary – either during distributions (to avoid bottle-necks) or after discussion during team meetings;
Ensure all criteria are respected and understood by the teams, including admission, discharge and transfer to and from the various components of the program;
Ensure regular team meeting and create learning medium to capacitate staffs, identify gaps and provide feedback.
Train the OTP/SC and TSFP nurses accordingly and mentor them to fill gaps.
Attend regular nutrition meetings.
Supplies and Logistics:
 Complete and submit order forms to the logistics team for materials, medicine and food requirements for each site a week in advance;
Ensure adequate availability of all medical and food supplies for each distribution, offer input into the creation and maintenance of a monthly distribution plan, and ensure stock is pre-positioned as planned with the Nutrition Program Manager and logistics team.
Job Requirements
In order to be successful you will bring/have:
·       MPH/Bachelor of Science degree in public health officer, Human nutrition, Nursing and other related fields.
·       Minimum Two years working experience for MPH and four years' experience for BSC holders out of which two year experience directly related to Emergency health & nutrition programs
·       Experience of emergency nutrition work (preferably CMAM) and implementation of feeding programs, including monitoring and evaluation;
·       Knowledge, training and experience in management of SAM with and without medical complication
·       Knowledge of the national nutrition program and the latest health related technical guidelines and standards in emergency nutrition and health.
·       Proven capacity of management, leadership and teamwork;
·       Excellent communication skills and a willingness to be respectful, kind, sensitive and empathize with all beneficiaries and their careers;
·       Willingness and capacity to be flexible and accommodating when faced with difficult and frustrating working conditions;
·       Demonstrable ability at report writing skills;
·       Prepared to live and work in an uncertain security environment;
·       Ability and willingness to frequently travel and stay at the field;
·       Commitment to and understanding of Save the Children's aims, values and principles;
·       Fluency in written and spoken English. Speaking local languages is a plus advantage.
·       Computer literacy
We offer a competitive package in the context of the sector. The duty station of the position holder will be in Aba'ala. This role is offered on the basis of national terms and conditions only.
The Organisation
We employ approximately 25,000 people across the globe and work on the ground in over 100 countries to help children affected by crises, or those that need better healthcare, education and child protection. We also campaign and advocate at the highest levels to realise the right of children and to ensure their voices are heard.
We are working towards three breakthroughs in how the world treats children by 2030:
• No child dies from preventable causes before their 5th birthday
• All children learn from a quality basic education and that,
• Violence against children is no longer tolerated
We know that great people make a great organization, and that our employees play a crucial role in helping us achieve our ambitions for children. We value our people and offer a meaningful and rewarding career, along with a collaborative and inclusive environment where ambition, creativity, and integrity are highly valued.
Applying Instructions
Application Information:
Please attach a copy of your CV and cover letter with your application, and include details of your current remuneration and salary expectations.  A copy of the full role profile can be found at:

https://stcuk.taleo.net/careersection/ex/jobsearch.ftl
We need to keep children safe so our selection process, which includes rigorous background checks, reflects our commitment to the protection of children from abuse.
All employees are expected to carry out their duties in accordance with our global anti-harassment policy.
WARNING: Do not to pay any money to get a job. Please report fraudulent jobs to info@newjobsethiopia.com