USAID PROJECT MANAGEMENT SPECIALIST (HIV KEY POPULATION & PREVENTION)
Description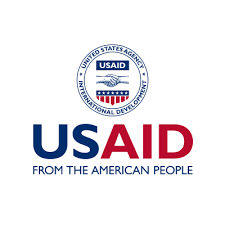 STATEMENT OF DUTIES:
General Statement of Purpose of the Contract
As the HIV Key Populations and Prevention Specialist, the incumbent will provide technical
management and coordination services in support of USAID/Ethiopia's PEPFAR program. In
addition to the management and coordination of activities, the HIV Key Populations and PreventionSpecialist will assume technical lead on combination prevention services that include behaviorchange communication (BCC), biomedical and structural prevention activities targeted within highrisk groups. Key activities for the HIV Key Populations and Prevention Specialist include: 1) stayingcurrent on research and data relevant for programming and how to apply data as needed 2)supervising implementing partners to improve access to a range of HIV-related prevention andtreatment services, particularly those related to key populations, to a standard that meets minimumWHO requirements; and 3) focusing attention on more urban,high prevalence areas, andencouraging the participation of more key population groups; 4) applying PEPFAR preventionguidance in partnership with Government of Ethiopia (GoE) to meet goals for reduction in HIVincidence. The Specialist will also be expected to participate in the national and PEPFAR technicalworking groups and work closely with HIV/AIDS Specialists at other USG agencies whose fociinclude military, refugee and police populations.The HIV Key Populations and Prevention Specialist will be delegated all authorities andresponsibilities commensurate with an Agreement Officer Representative (AOR) for programsinvolving HIV/AID prevention, with a concentration on Key Populations.
Statement of Duties to be Performed
Work with relevant partners and stakeholders, including government and civil societyorganizationrepresenting key populations, to implement effective prevention and treatment programs in anefficient manner. This includes applying prevention, behavior change and communication strategies,peer-based outreach approaches, biomedical and structural service standards and activitiestargeted at high risk and mobile populations.
MISSION ADVISOR AND COORDINATOR OF RELEVANT PREVENTION ACTIVITIES (40%)
Provides technical leadership and programmatic support to the HIV/AIDS team in the expansionand strengthening of prevention and behavior change and communication activities targeted atkey and priority populations.
Supports the improvement of government and civil society approaches that promote combinationprevention including through peer education, media, community outreach, and provision ofclinical services through NGOs and private sector for key populations.
Provides strategic technical advice and contributes to key PEPFAR planning and budgetdocuments, such as the County Operational Plan (COP), semi-annual and annual progressreports, and Congressional Notification; and participates in the Inter-agency technical workinggroups in Ethiopia.
Serves as the USAID technical advisor on key populations to USG implementing partners, especially regarding program design, implementation, monitoring, and evaluation.
Coordinates with other HIV/AIDS clusters, USAID technical sectors, PEPFAR interagency
colleagues, civil society organizations and Government of Ethiopia counterparts to ensure
relevant and appropriate access to care, treatment, and reproductive health and social services
are available for Key Populations.
Works with partners to assure evidence-based interventions support multi-sectorialprogramming and technical accuracy, in particular with regard to Key Populations and HIV/AIDSprograms/projects to achieve PEPFAR and Government of Ethiopia goals and objectives.
PROGRAM MANAGEMENT, COORDINATION AND ADVSIORY ACTIVITIES (30%)
The incumbent is the designated AOR/project manager for HIV/AIDS Key Populations projects andactivities. Conducts day-to-day management of the projects in the prevention portfolio. Providestechnical input to annual work plans for HIV/AIDS implementing partners.
Conducts regular site visits to review program implementation, provide supportive supervision,and meet with beneficiaries. Based on the information collected during field visits, communicatesfindings and recommendations to the Cluster Coordinator, HIV/AIDS Team Leader, Health Team,other USG agencies and, as appropriate, implementing partners and country counterparts.
Prepares technical and program assistance documentation, such as drafting briefing papers, cables,action memos, procurement documentation, amendments to agreements, statements of work andillustrative budgets.
Maintains responsibility for financial management of assigned activities, which includes ensuring thatobligations, expenditures, and budget pipelines conform to action plans; ensures appropriate andtimely incremental funding of activities.
Helps optimize the impact of the USAID/Ethiopia's resources by facilitating cross-sectoralprogramming of PEPFAR resources to achieve results in HIV/AIDS Prevention programming.
Reviews performance reports to ensure that Implementing Partners (IPs) are in compliance withhost-government agreements, and with the performance expectations outlined in their work planwith the USAID HIV/AIDS Team.
Ensures that IPs are in compliance with all relevant USAID regulations and procedures. Applies aspecific and in-depth knowledge of applicable laws, legislative directives, and regulations, particularlyregarding to the allowable use of PEPFAR funds. Based on observations, assessment reports,performance statistics, and other available data, makes programmatic recommendations to theHIV/AIDS Team.
INFORMATION, MONITORING AND EVALUATION OF HIV PREVENTION ACTIVITIES (20%)
Takes lead in reviewing, organizing and forecasting the need for data relevant to understandingKey Populations and evidence-based programming.
Maintains a regular schedule of project site visits at headquarters and in the field. Based on theinformation collected on field visits, communicates and makes recommendations to the Prevention and other technical teams.
Assists in developing a monitoring and evaluation plan in line with the PEPFAR and GoE targets, as well as ensure that PEPFAR partners develop project monitoring plans and report ina timely manner on their activities
Provides expert advice and practical experience in helping the MOH, HAPCO and other partners to monitor inputs and outcomes and progress to reduce HIV incidence.
Assists Monitoring and Evaluation Specialists in reviewing selected HIV/AIDS activities, by ensuring that performance monitoring systems are in place, and that periodic, reliable measures of impact indicators are established. Reviews and approves annual work plans and quarterly reports of implementing partners. Ensure all routine and ad hoc reporting requirements reflect PEPFAR indicators, especially against targets.
Works closely with partners to ensure program achievements and lessons learned are disseminated to sector representatives. Maintains and shares an up-to-date summary of allprogram technical and geographic areas.
Monitors activities undertaken by partners implementing HIV/AIDS programs/projects/activities,tracks progress against program descriptions, implementation plans, and work plans, assesses progress and barriers to achievement, recommends action for improvement or modifications to address problems, and documents and highlights results.
PROJECT FINANCIAL MANAGEMENT (10%)
Oversees the financial management of assigned activities which includes ensuring that obligations, expenditures, and budget pipelines conform to action plans. Ensure appropriate and timely incremental funding of activities.
Ensure that program activities are in compliance with USAID financial regulations. Report any financial discrepancies to the Cluster Coordinator and Financial Analyst. Keep the Mission Controller and Financial Analyst informed on the liquidation of advances. Review and provide administrative approval for assigned activities.
Ensure compliance with Non-Federal Audits (NFAS) and closure of open recommendations.
Maintain a monthly project financial management tracking system.
Supervisory Relationship
The employee will work under the direct supervision of the Senior HIVPrevention Advisor and in his/her absence the Deputy Infectious Disease Team Lead. TheHIV Key Populations and Prevention Advisor will work closely with other USAID andinteragency clusters and teams and must be able to work with a high degree ofindependence, requiring minimal supervision in carrying out the duties and responsibilities ofthe position. The scope and flexibility of the duties will demand a great deal of initiative toidentify and test innovative approaches and solutions to complex situations and the ability towork independently.
Supervisory Controls
none
JOB REQUIREMENT
EDUCATION:A Master's degree in Public Health or related social science discipline required.
PRIOR EXPERIENCE:Minimum 5 years of progressively responsible experience working inHIV/AIDS with key and priority populations required.
LANGUAGE: Level IV (fluent) written and oral English proficiency is required. Ability to write and edit technical documents in English and concisely summarize complex ideas is essential. Level IV speaking and writing in Amharic is also required.
MARKET VALUE:FSN-11, $22,927 to $41,263. In accordance with AIDAR Appendix J and the Local Compensation Plan ofUSAID/Ethiopia.Final compensation will be negotiated within the listed market value.
 PERIOD OF PERFORMANCE: Five (5) years. The services provided under this contract are expected to be a continuing nature that will be executed by USAID through series of sequential contracts, subject to the availability of funds. Estimated to start on 01/06/2021.
The base period will befive years. Estimated to start on01/06/2021.
PLACE OF PERFORMANCE: US Embassy, Entoto Road, Addis Ababa with possible travel as stated in the Statement of Duties.
ELIGIBLE OFFERORS: All CCN interested applicants. Cooperating Country National Personal Service Contractor (CCNPSC). Cooperating country national means an individual who is a cooperating country citizen, or a non-cooperating country citizen lawfully admitted for permanent residence in the cooperating country
BENEFITS AND ALLOWANCES
As a matter of policy, and as appropriate, a PSC is normally authorized the following benefits and allowances:
BENEFITS: Group life insurance, medical coverage, annual leave and sick leave.
ALLOWANCES (as applicable): Meal allowance and miscellaneous benefit allowance.
TAXES: Per the Mission's policy.
Applying Instructions
EVALUATION AND SELECTION FACTORS
The Government may award a contract without discussions with offerors in accordance with FAR 52.215-1.  The CO reserves the right at any point in the evaluation process to establish a competitive range of offerors with whom negotiations will be conducted pursuant to FAR 15.306(c).  In accordance with FAR 52.215-1, if the CO determines that the number of offers that would otherwise be in the competitive range exceeds the number at which an efficient competition can be conducted, the CO may limit the number of offerors in the competitive range to the greatest number that will permit an efficient competition among the most highly rated offers.  The FAR provisions referenced above are available athttps://www.acquisition.gov/browse/index/far.
Therefore, the TEC may conduct interviews with all offerors in the competitive range and provide the final rating and ranking of the offerors based on the interview andthewritten test which will be administered to assess technical knowledge and writing skills. The CO will consider findings from the reference checks as part of the responsibility determination.
EDUCATION (10points): A Master's degree in Public Health or related social science discipline required. Additional evaluation points will be given to offerors who exceed the minimum requirement.
 EXPERIENCE (20points): Minimum 5 years of progressively responsible experience working inHIV/AIDS with key and priority populations required.
 KNOWLEDGE(35points): Thecandidate must be familiar with HIV combinationprevention, especiallyprograms targeting Key Populations and behavior change and communication interventions inaddition to having knowledge of HIV/AIDS services in Ethiopian context.
SKILLS AND ABLITIES (35points): The position requires good organizational and management skills, stronganalytical and research skills, superior social and professional judgement, excellentinterpersonal skills in cross-cultural and multi-level settings; ability to interact effectively with midand senior level government officials, high level members of the business community and tomaintain collaborative working relationships within a team structure.
Because of the nature of the position's responsibility, the selected candidate must be able towork effectively across the spectrum of key and priority populations, treating members of thesepopulations with respect and dignity regardless of personal convictions or religious beliefs.
Excellent computer skills are required for effectively operating in this position. Example of
software includes MS Word, Excel, Power Point, and Outlook, Access, statistical and other
relevant software. Computer skills are required to implement, analyze, and monitor, and
manage activity goals, inputs, outcomes, and achievements, both program and impact.
The selected candidate must be capable of producing high quality work, often under time
pressure and in complex situations. Must be able to communicate in English effectively in
writing and verbally. Lead and participate in discussions and meetings effectively. Able torapidly analyse information, evaluate data, and prepare reports and related documents inEnglish. Excellent presentation skills would be a plus.
CLOSING DATE AND TIME FOR RECEIPT OFOFFERS: September 07, 2020 before and/or on 5:00PM Ethiopian local time (close of business).
POINT OF CONTACT: Annmarie McGillicuddy, Supervisory EXO and FekaduTamirate, HR Specialist, e-mail at [email protected]
SUBMITTING AN OFFER
Eligible Offerors are required to complete and submit the offer form and submit the offer form DS-174 Application for U.S. Federal employment along with a cover letter and resume written in English. The DS-174 Application form can be found in the U.S. embassy website https://et.usembassy.gov/embassy/jobs/; or https://www.usaid.gov/ethiopia/work-with-us/careers/ds-form-174-ccn-application.
Offers must be received by the closing date and time specified inSection I, item 3, and submitted to the Point of Contact in Section I.
Offeror submissions must clearly reference the Solicitation number on all offeror submitted documents.
Application must be submitted ONLY via 

[email protected]

 and the email subject must say– solicitation 72066320R10021, USAID Project Management Specialist (HIV Key Population & Prevention). This solicitation can also be access from USAID Ethiopia website.Be sure to include your name and the solicitation number at the top of each page.
 Please submit the application only once; and
Late and incomplete applications will not be considered; the application must be submitted before or on the date of filing at 5 p.m. (Close of Business).
USAID REGULATIONS, POLICIES AND CONTRACT CLAUSES PERTAINING TO PSCs
USAID regulations and policies governing CCNawards are available at these sources:
Acquisition & Assistance Policy Directives/Contract Information Bulletins (AAPDs/CIBs) for Personal Services Contracts with Individuals available at http://www.usaid.gov/work-usaid/aapds-cibs
Contract Cover Page form AID 309-1 available at https://www.usaid.gov/forms. Pricing by line item is to be determined upon contract award as described below:
Acquisition & Assistance Policy Directives/Contract Information Bulletins (AAPDs/CIBs) for Personal Services Contracts with Individuals available at http://www.usaid.gov/work-usaid/aapds-cibs
Ethical Conduct. By the acceptance of a USAID personal services contract as an individual, the contractor will be acknowledging receipt of the "Standards of Ethical Conduct for Employees of the Executive Branch," available from the U.S. Office of Government Ethics, in accordance with General Provision 2 and 5 CFR 2635.  See https://www.oge.gov/web/oge.nsf/OGE%20Regulations
EQUAL EMPLOYMENT OPPORTUNITY: The U.S. Mission in Ethiopia provides equal opportunity and fair and equitable treatment in employment to all people without regard to race, color, religion, sex, national origin, age, disability, political affiliation, marital status, or sexual orientation. USAID/Ethiopia also strives to achieve equal employment opportunity in all personnel operations.
The EEO complaint procedure is available to individuals who believe they have been denied equal opportunity based upon marital status or political affiliation. Individuals with such complaints should avail themselves of the appropriate grievance procedures, remedies for prohibited personnel practices, and/or courts for relief.
WARNING: Do not to pay any money to get a job. Please report fraudulent jobs to info@newjobsethiopia.com