USAID Urban TB LON Activity – Program Manager
Description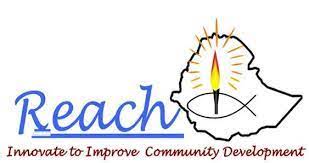 Brief Introduction
REACH Ethiopia is a non-profit local organization established and registered as an Ethiopian Residents Charity. It strives to contribute for community development through implementation of innovative and targeted project interventions to deliver quality health services for disadvantaged communities. Since its establishment in 2013, REACH Ethiopia has implemented community-based TB care interventions and integrated health service projects in Sidama, SNNP and parts of Oromia Regions.
REACH Ethiopia in collaboration with Ministry of Health is currently implementing USAID funded Urban TB LON Activity in 3 largest cities of the country; Addis Ababa, Harari and Dire Dawa. The goal of the project is to contribute to regional effort to achieve END TB 90(90)90 milestone set for 2023 by increasing the quality, access, utilization, and sustainability of TB services in the project implementation area.
Purpose of the position (general)
Under the leadership of the Projects Implementation Director, the USAID Urban TB LON Program Manager is responsible for planning, governance and for overseeing the successful implementation and delivery of the program's activities to achieve its intended goal. He/she coordinates the planning and provides oversight to all technical areas under the Urban TB LON project.
Major and overall Duties and Responsibilities:
Project Management and Leadership
Leads and manages project implementing team of Addis Ababa as well as the TB LON team in the two cities, Dire Dawa administration and Harari region;
Aligns the deliverables (outputs) to the project's "outcome";
Oversees all technical activities as per the approved Urban TB LON work plan and be responsible for the overall quality of the project;
Manages risks and issues and taking corrective measurements on time;
Manages budgets and reporting on fund allocation;
Manages program documentations, reports on program performance to executive team, donor and signatory offices;
Identifies opportunities for continual improvement of the project and work hard for its scale up;
Ensures relevant standards, process and regulations are upheld;
Gathers feedback and should be capable to presenting insights to donors and partners;
Participates in tender/ grant application process including design, submission and review;
Performs any other duties that may be deemed appropriate for this role.
Urban TB Programming
Strengthens urban community-based response to TB case finding;
Enhances capacity of health and community workforce, including urban HEWs on active case finding;
Exerts extensive effort to strengthen political will around urban TB;
Strives to the formulation and development of guidelines and tools for urban TB control and ensures its proper application;
Identifies opportunities and ensures that appropriate strategies/policies are applied accordingly, to improve TB control within the cities of project implementation and contributes to the national effort;
Carries out additional tasks which are relevant to the organization, TB LON project, the donor by own initiative and/or as per immediate supervisors' guidance;
Organizational Capacity Development 
Works closely with capacity building advisor to identify areas of support for CSOs
Works to strengthen local organizational capacity;
Collaboratively identifies areas for better partnerships/implementation by CSOs
Closely monitors, identifies and fixes implementation issues with CSOs
Monitors progresses of activities implemented by CSOs
Partnership and coordination
Takes a lead in all Urban TB LON related issues and routines, review it in collaborative with the coordination and management team and project team at all levels;
Establishes regular communication/collaboration with Urban TB LON partners organizations, the donor and other stakeholders;
Liaises with Urban TB LON partners to ensure that the cooperation remains firm and keep moving stronger than the anticipated goal is eventually achieved;
People and quality management
Works with the HR team to manage staff and resources for the project;
Supervises and inspires team members, while creating an environment where sharing, technical discussion and innovation are part of the routine practice of TB LON project;
Together with the TB LON staffs identifies technical capacity issues within the project and during implementation and exert every effort to address these;
Works with communications team to increase awareness of TB across project implementation cities;
Contributes to the development, implementation and monitoring of the work plan in cooperation with M & E Manager and other senior staffs;
Makes people the center of all endeavors by the project.
Knowledge management
Contributes to knowledge management by identifying key results for performance improvement and communication strategies;
Identifies areas for crosscutting collaboration with FMOH, RHBs and relevant partners;
Enhances and anchors the in-depth knowledge of TB technical areas in the technical team;
Actively shares knowledge with the national and City TB control program; (EG-TB/DM presentation-Opportunity, risk, potential
Provides regular and timely technical assistance as required to TB LON staffs at all levels;
Coordinates and runs events and workshops;
Maintain personal in-depth knowledge on TB control areas and able to understand as well as manage a frequently changing development related to TB (Eager to learn and share).
Contract term:  Full time Position, 18 months Fixed term contract
Organization: REACH Ethiopia
Contract term: Full time Position, Fixed term contract
Number of positions: One
Job Requirements
Qualifications and Requirements
MD/MSc, MPH/ MBA or Project Management trainings,
Minimum of 5-year relevant work experience in TB control programming in Ethiopia;
Proven experience in health program management of at least 3 years;
Proven experience in leading senior management team and managing teams (Excellent);
Familiarity with Ethiopian community health systems, policies and strategic approaches in Ethiopia
Excellent verbal and written communication skills in English and Amharic;
Experience in capacity building and utilizing participatory learning methodologies;
The ability to organize and prioritize with eye for detail;
Willingness to locate in Addis Ababa and to travel to other cities.
Applying Instructions
Only candidates meeting the required qualifications and experience are invited to send their application letter, Updated CV and summary of relevant work experience in one page to reachetadmin@reachet.org.et within 7 working days from the first appearance of the announcement.
WARNING: Do not to pay any money to get a job. Please report fraudulent jobs to info@newjobsethiopia.com