Description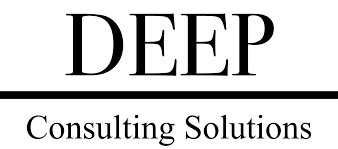 (Remote, Full-Time, Anywhere in the World)
Companies want to boost their customers' satisfaction, cut down human error, and eliminate unnecessary manual tasks — that is why they seek effective software solutions. At Deep Consulting Solutions we not only automate the business operations but do so the way which is most beneficial to a particular business model.
We make interfaces that are pretty but with functionality that exceeds the looks. We deliver software quickly but without compromising on performance and scalability. We implement solutions that correspond to the actual business' needs and bring results from day one.
Does that sound like something you want to be part of? Our Global Creative Team is looking for a UX Architect to design software solutions to transform our clients' businesses. We need a flexible and organized thinker, passionate about UX research and design, to help us craft powerful solutions.
What We Do
We find niche and successful small companies in the US, Canada, and the UK, study them in detail, restructure their business processes, then design and build effective software solutions to run them. To do so, we use a comprehensive delivery process along with our tech stack consisting of custom web and mobile apps, CRM and ERP systems, programmable telephony, etc.
What You Will Do
As the UX Architect, you will design a software solution that facilitates an effective business process allowing our client's company to generate the best results. Depending on your level, you will either be responsible for pieces of the projects — or lead a project team developing an entire product being built.
Your main goal will be to ensure that the solution you design ends up effectively implemented and accomplishes the aims of the client's business.
In doing so, you will:
Deeply familiarize yourself with the client's business model provided by our Business Analysis Team.
Design an effective solution to address the project's business objectives based on custom web/mobile applications, customized CRM/ERP systems, automated telephony, and other appropriate technology base.
Work with the Tech Team to ensure that the intended solution gets built and implemented successfully.
Do anything else you deem necessary to accomplish your result.
Requirements
You are:
Responsible and driven by results.
Willing to learn, grow, and admit mistakes.
Able to communicate with other people effectively.
Attentive to details.
You have:
Experience with successful UX implementations in real business applications (web or mobile).
Strong logical reasoning and analytical skills to do your research, articulate ideas in detail, and solve problems.
Proactivity to come up with solutions and follow their implementation without supervision.
A solid understanding of best practices in UX design and good time-management to create solutions quickly and effectively.
Good verbal and written English to communicate clearly with our international team.
Knowledge of design tools such as Figma and Sketch to develop comprehensive wireframes and prototypes.
Will be a good plus:
Experience with CRM/ERP systems, programmable telephony, and other niche technologies.
Experience with highly complex applications.
What We Offer
Results-Focused Approach to Work
We do not look at people's activities, the amount of text written, meetings held, etc., as the measure of success. We look strictly at the results delivered to our clients.
Financial Rewards for Exceptional Results
Successfully completed projects serve as the basis for financial bonuses and compensation plans.
Practical Business Solution Design
Our designs are primarily focused on functional business-related features that bring real value to the client, as opposed to just pretty applications or websites.
You decide when you want to work. What we expect from you are results. There is a daily stand-up call — but outside of it, you can manage your schedule as you prefer.
You are involved in every stage from solution design to development to implementation, working very closely with our Business Analysis and Tech Teams, and see exactly how your solutions are applied in the real-world business.
Endless Opportunities to Enhance Your Expertise
Every day you will apply and perfect your skills on projects with new businesses in different industries, using various technologies and methodologies in the process.
Growth Within Our Organization
We are a dynamic and growing organization with a team spread around multiple continents. If you prove yourself as a responsible, driven and motivated individual, there will be opportunities for you to grow into leadership positions and lead new initiatives.
Our candidate selection process is designed to assess people strictly by their merit. We do not make you go through a long round of interviews, instead, we follow a straight-forward sequence:
Job Application Form.
Online Skills Assessment.
Interview.
Paid Practical Assignment.
Evaluation and Offer.
WARNING: Do not to pay any money to get a job. Please report fraudulent jobs to info@newjobsethiopia.com