Description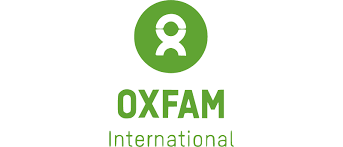 Core Details
| | |
| --- | --- |
| Location: | Addis Ababa with 50% of travel to Tigray Region |
| Our package: | As per Oxfam salary scale |
| Internal Grade: | C2 National |
| Contract type: | Fixed-term contract for 2 yrs |
| Hours of Work | 37.5 per week. This is a full-time role; however, Oxfam offers various flexible arrangements which candidates can discuss with the Recruiting Manager at interview stage |
| This role reports to: | Livelihoods Programme Manager |
| Staff reporting to this post: | BEE LIEVE Project Officer |
| Annual budget for the post: | As delegated – but responsible for monitoring project budget and financial reporting |
| Key relationships/interactions: | Works closely with a partner - REST (Relief Society of Tigray), regional and national government departments, research institutions, corporative agencies, universities, micro-finance institutes, SMEs, trade associations, marketing promotion boards, and the private sector, Oxfam global team, and Oxfam International knowledge hubs. |
| DBS checks (for roles based in the UK): | N/A. |
| Screening checks: | All successful candidates will be screened through Refinitiv World-Check One to comply with counter-terrorism and financial sanctions regulations. |
 Shaping a stronger Oxfam for people living in poverty
ABOUT OXFAM
Oxfam is a global community that believes poverty isn't inevitable. It's an injustice that can be overcome. We are shop volunteers, women's rights activists, marathon runners, aid workers, coffee farmers, street fundraisers, goat herders, policy experts, campaigners, water engineers and more. And we won't stop until everyone can live life without poverty for good.
Oxfam GB is a member of the international confederation of 19 organizations working together with partners and local communities in the areas of humanitarian, development, and campaigning, in more than 90 countries. 
OUR TEAM
The BELIEVE team is responsible for the management and coordination of partners and relevant stakeholders (such as local partner, women and youth landless beneficiaries, regional and national government departments, research institutions, corporative agencies, universities, micro-finance institutes, SMEs, trade associations, marketing promotion boards, private sector, including all honey value chain's actors) to ensure the smooth running of the project "BEE-LIEVE: Beekeepers Economic Empowerment through Long-term Investments in Entrepreneurship and Value Chain" within the target areas.
JOB PURPOSE
The Honey Value Chain Development Manager is accountable to lead, coordinate, plan, supervise and support the overall of BEE-LIEVE project (Beekeepers Economic Empowerment through Long-term Investments in Entrepreneurship and Value Chain project within Ethiopia) project implementation by ensuring an effective team and enabling environment are in place that achieves project results and plays a major role in her/his value chain expertise in any project development initiatives.
Our values and commitment to safeguarding
Oxfam is committed to preventing any type of unwanted behavior at work including sexual harassment, exploitation and abuse, lack of integrity and financial misconduct; and promoting the welfare of children, young people, and adults. Oxfam expects all staff and volunteers to share this commitment through our code of conduct. We place a high priority on ensuring that only those who share and demonstrate our values are recruited to work for us.
We are committed to ensuring diversity and gender equality within our organization and encourage applicants from diverse backgrounds to apply.
Note: All offers of employment will be subject to satisfactory references and appropriate screening checks, which can include criminal records and terrorism finance checks.
Key Responsibilities
Responsible to develop an overall strategy for the BEE-LIEVE project that aims to maximize impact and influence and, in cooperation with the project staff, realistic work plans each year.
Ensure that the BEE-LIEVE project develops a realistic budget every year and that expenditure is monitored and managed to ensure accountability, donor compliance requirements, and value for money.
Ensure effective systems that provide timely information on project progress, challenges and new opportunities that allow the team to assess progress to milestones and adapt project design, as necessary, are in place.
Contribute to fundraising for related projects.
Ensure donor reporting requirements are met including financial and narrative reports and audits.
Take lead in developing partnerships with national stakeholders in civil society, government, academia and the private sector who can contribute to the project and increase its influence. You will ensure effective coordination between such partners.
Responsible to identify project risks and control them by taking action and regular monitoring to mitigate such risks.
Ensure that women and landless youth are involved through all steps of the project in a meaningful way.
Ensure coordination among the main stakeholders of the BEE-LIEVE project: regional and national government departments, research institutions, corporative agencies, universities, micro-finance institutes, SMEs, trade associations, marketing promotion boards, and the private sector.
Responsible for the quality, timeliness, and efficiency of the work of the team.
Coordinate to ensure that REST staff delivers work to agreed plans, timetables and quality.
Support the technical guidance given by the Project Officer to REST staff, providing technical knowledge on value chain and training when requested.
Contribute to the production of global communication materials as required.
Coordinate cross-learning between different field locations and ensure that project teams are working to institutionalize harmonized best practices and produce documentation of evidence.
Support the dissemination of project learning to the relevant stakeholder inside and outside Oxfam.
Ensure good communication within the BEE-LIEVE project partner team, Oxfam Sustainable Livelihood team, with partner organizations, the project beneficiaries and any other project relevant stakeholders; Representation to internal and external networks and related initiatives.
Coordinate with global and HECA region advisors and attend thematic teleconferences, share information with other programs with similar objectives within Oxfam.
Follow up and make sure that there is active participation of the local authorities at the regional level, partner organizations, BoA and TAMPA, local research institutes and technical agencies and INGOs.
Analyze and communicate complex information to a wide audience which involves some analysis and communication of the wider context at regional and national levels.
Ensure implementation of Oxfam GB's operational policies, procedures, and guidelines, including gender and HIV/AIDS, mainstreaming, and security guidelines, CBRM, emergency response manual in all aspects of Oxfam's work and with partners.
Be a member of Oxfam's team; participating in appropriate staff meetings, planning sessions and on-going liaising as needed.
Other
Required to adhere to Oxfam's principles and values  as well as the promotion of gender justice and women's rights
Understanding of and commitment to adhere to equity, diversity, gender, child safety, and staff health and wellbeing principles.
Job Requirements
Skills, Experience, and Knowledge
Essential
Bachelor (BA) Degree from a recognized university/college in Agricultural Economics, Development Studies, Social Sciences or relevant field required.
Relevant experience of 7-10 years, preferably in an international NGO out of which 3 years should be supervisory/managerial experience.
Proven project/programme and people management skills and experiences with over 5 years of experience.
Experience in working in honey Value Chain Development and technical expertise in Apiculture is an advantage
Experience in working with private sectors, NGO's and government agencies involved in market-based work, value chain analysis, community empowerment and participatory programme approaches;
Experience in providing specialist/technical advice on Value Chain Development to the team and contribute to departmental/broader program strategy and can involve collaboration with other departments.
Good knowledge and understanding of monitoring, evaluation, accountability, and learning (MEAL) principles and practice and use of its system.
Good knowledge and understanding of national and regional agricultural livelihood policies, strategies, programs, development approaches, and guidelines;
Excellent interpersonal and negotiation skills with demonstrable ability to lead, influence and motivate others
Good Computer skills (MS-word, MS-Excel, MS-PowerPoint, Email, and Internet)
Leading others
Proven record of strong people management skills with experience in managing multi-disciplinary teams, supporting and coaching individuals; and responsibilities including systems management;
Proven management skills including analytical and strategic planning including experience in project design, implementation, and monitoring as well as financial management in the context of complex programs;
Working effectively with others
Diplomacy, team building, tact, representation, influencing skills. This should include experience in working with donors and fundraising;
Experience in developing collaborative relationships and partnerships with civil society, government, the private sector and representing an organization to all stakeholders.
Commitment to equal opportunity and gender policies with experience in integrating gender and diversity issues into programs;
Sensitivity to cultural differences, and the ability to work in a wide variety of cultural contexts.
Achieving results
Sympathy with the aims and objectives of Oxfam and commitment to agricultural and food security principles and action;
Ability to ensure benefit women and increase women's participation in the BEE LIEVE project equally as men.
Self-management
Ability to effectively co-ordinate a wide range of people with the strong observance of socio-cultural values and harmonize their collaboration with a background;
Self-motivated with respect to diversity and that can be role model to staff and partners;
Willing to travel 50% of the time to project areas in Tigray on a regular basis.
Desirable
Able to work with minimum supervision and provide solutions to problems as they arise;
Knowledge of Tigrinya language will constitute an advantage;
A results-oriented approach
Demonstrated ability to work under pressure, prioritize, meet deadlines and achieve results
Good organizational skill
Key Attributes
Ability to demonstrate sensitivity to cultural differences and gender issues, as well as the commitment to equal opportunities.
Ability to demonstrate an openness and willingness to learn about the application of gender/gender mainstreaming, women's rights, and diversity for all aspects of development work.
Commitment to undertake Oxfam's safeguarding training and adherence of relevant policies to ensure all people who come into contact with Oxfam are as safe as possible.
Organisational Values
Accountability – Our purpose-driven, results-focused approach means we take responsibility for our actions and hold ourselves accountable. We believe that others should also be held accountable for their actions.
Empowerment – Our approach means that everyone involved with Oxfam, from our staff and supporters to people living in poverty, should feel they can make change happen.
Inclusiveness – We are open to everyone and embrace diversity. We believe everyone has a contribution to make, regardless of visible and invisible differences.
Note to candidates: Shortlisted candidates will be assessed on our organizational values and attributes at the interview stage. The successful candidate(s) will be expected to adhere to our code of conduct. We encourage candidates to read and understand our code of conduct here.
Applying Instructions
As part of your online application, please upload your up to date CV and a covering letter explaining your suitability against the essential criteria in the job profile through www.ethiojobs.net or using Oxfam internal application portal (for external applicants: https://jobs.oxfam.org.uk/ and for internal applicants: https://jobs.oxfam.org.uk/internal) on or before 13th December 2019.
Only shortlisted candidates will be contacted.
WARNING: Do not to pay any money to get a job. Please report fraudulent jobs to info@newjobsethiopia.com