Warehouse Coordinator-Finished Goods – Bedele
Description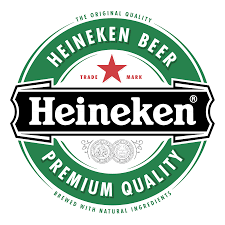 Purpose of the job
Finished goods warehouse Coordinator is responsible for receiving, issuing and proper keeping finished goods, and CO2 cylinders. He/She is also responsible for ensuring stock accuracy, proper stacking and housekeeping of the Ware House.
Roles and  Responsibilities
Responsible for coordinating the finished goods warehouse or RPM crew (daily laborers and FLT drivers), depending on area of assignment on daily tasks.
Ensure the cleanliness and orderliness of the warehouses.
Provide a safe and healthful work environment for all personnel through consistent support of the company's SHE policy.
At all times comply with Occupational Health and Safety requirements.
Ensure adequate space is made available in finished goods warehouse or empties storage area for receipt of finished products from packaging or issuance of RPM to packaging.
Ensures all the goods movements are done with properly authorized documents with zero tolerance of delay.
Check for damages/shortages stock levels and prepare report timely and responsible for any shortage which was not justified.
Compiles and submit the daily, monthly, etc…. reports timely.
Ensure stock accuracy capturing all stock movements on company ERP system OTIF.
Doing cycle counts as per the defined procedure.
Manage market returns as per defined procedure;apply defined receiving/issuing protocols.
Complete all necessary stock takes, ensuring FEFO is applied in the WH.
Make sure that the materials, finished product or RPM, have appropriate bin card and data's are recorded timely
Ensure that quarantined RPMs are not issued to production or Finished Products are not issued to distributors
Deliver routine reports OTIF.
Maintain good working relationships with his/her Manager and peers.
Comply with all aspects of the Standard Operating Procedures manual.
Proper documentation and record keeping as per the document control procedure
Ensure proper stacking as per the defined stacking height for the OPCO.
Participate in process performance improvements using appropriate TPM tools.
Ensure operations comply with 5S principles
Ensure continuity of operations in unexpected circumstances
Must be able to work flexible hours; days, afternoons, midnights, overtime and weekends as necessary
Carry out other activities assigned to him by his/her manager
Shall follow and implement to the brewery's management systems rules, regulations  and requirements on  quality ,food safety, environmental and occupational health& safety
Perform other activities as assigned by line manager
Work contacts  (includes, but not limited to)
Internal
Sales admin
Packaging team leaders
Outbound WH team leader
External
Department : Warehouse and Transport
Function : Supply Chain
Reporting to position : Depot Manager
Job Requirements
Education
Bachelor Degree in Economics or Business administration, Accounting and related fields.
Computer skills: (Windows, Word and Excel)
Experience
Minimum 2 years' experience in FMCG and related factory, warehousing area
Knowledge of relevant equipment, policies, procedures
Awareness on Food Safety is an advantage
Behavioral Competencies
Put Safety First
Act as an Entrepreneur
Collaborate through Trust
Keep it Simple
Learn, to Improve
Functional Competencies
SHE & sustainable warehousing
WH planning
Stock quality assurance
Inventory managementAssets management
Management reporting
Excellence in execution
Languages
Amharic (other local languages welcome)
English
Applying Instructions
Note: Use "Warehouse Coordinator-Finished Goods - Bedele" as the subject line of your email!
WARNING: Do not to pay any money to get a job. Please report fraudulent jobs to info@newjobsethiopia.com