Warehouse & distribution management unit head / leader
Location

Addis Ababa, Ethiopia

Date Posted

August 29, 2020

Category

Delivery



Job Type

Full-time



Currency
ETB
Description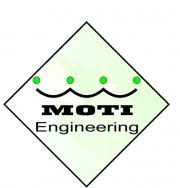 About Moti Engineering PLC:
Moti Engineering P.L.C is an ICT Company, established in 2006 and engaged in supply of banking automation, IT materials and on solutions providing business. Works aiming to create more satisfaction of its customers.
We're growing, innovative specializing in banking automation, and executed a lot in payment solution technologies - from introduction, installation and maintenance services of ATMs.
For further, please visit our website http://www.motiengineering.com/ for details of our business.
Now we are looking for a competent store & Distribution head, to assign immediately.
Objective of the position
Warehouse & distribution leader, Ensures the right Implementation of receiving and delivering of spare parts, tools, equipment & other stock items end to end,- as per company Procurement & supplies management policy and procedures in work. Oversees the efficient receipt, storage and dispatch of a range of goods. Organize and manage periodic physical inventory and document reconciliation of stocks.
Responsible for a vital part of supply chain process, manage people, processes and systems in order to ensure goods are received and dispatched appropriately, in which services provision targets are met.
Main duties & Responsibilities;
Plan and organize the improved store & material management and records maintenances; (i.e. Inventory coding, physical layout, work preparation rooms, order tracking system, Stores reporting…).
Organize identification of non-movers and obsolete spare (inactive spare parts).
Assess the knowledge gap, request & help to organize store keepers and assistances training, for productive perform tasks.
Ensure that storage areas, facilities and equipment meet the maximum requirements and standards.
Control incoming supplies by checking brand, quality and quantity of good received against the actual order. Follow company's receiving procedures strictly while receiving the deliveries.
Approves the day to day issues of stocks to the authorized person / works unit, ensuring the proper completing of material requisition forms; and validating the approval of requesting DPT./ division leaders, and the authorized Administrator / or senior approver's final decision.
Ensures the daily Maintenance of stock records of receipts and issues. Verify entries against actual usage and physical count.
Ensure the accuracy of data inputs while using computer software for stocks management.
Ensures that store area is kept locked and cleaned as schedules and standards established.
Observe the confidentiality, and do not allow unauthorized persons entrances in the store area.
Ensure that procedures, instructions and policies given by the management are clearly understood and implemented and monitored in the area of responsibility.
Perform other tasks assigned by immediate supervisor.
Required No: 1 (one) and we will maintain waiting list for position
Benefits: Attractive work related allowances (management, to & from office shuttle service, 11% pension contribution, Medical and life insurance (comprehensive), performance based bonus, and other benefits
Job Requirements
Required Skills and Qualifications:
Confidentiality, honesty / truthfulness; rule-principled personality; ability to update him / herself and works, and dedication towards work & methods development creative behavior are from important requirement.
Quality of work, accuracy , software usage & General Math's and analyzing skills are important;
Ability to perform multiple tasks simultaneously; maintenance of good work relationship internally.
Skill of complete stock management performances Reports preparation & periodic presentation (weekly, quarterly & annually) experience with very good English language writing & speaking ability is mandatory.
Ability to read & implement stock management and related policy and procedural manuals of company.   
Ability to function and manage well, in team-oriented environment, with no close supervision.
College Diploma or BA Degree in warehouse, supply chain Management, Management, Accounting and any related social science studies from recognized College, or IT fields with store management certificate.
After college Diploma minimum of  6 (six) years of  directly related work experience, out of these 2 years must be on supervisory  /managerial position; or
After BA Degree 3 years of directly related work experiences, out of which one year need to be on supervisory position; are required;
Experiences of spare-parts Store Management and the Training certificate are advantageous.
Experience of reputable Business Companies engaged in Technology (ICT) is advantageous.
Applying Instructions
Only qualified & interested candidates are encouraged to apply for this position:
1.  Apply In person your Application letter, CV & copy of your credentials - stating the position "Warehouse & distribution head" on cover / top of your application,  and drop at our Office Located;
1.1. "Meskel Flower area in front of 'Nazra Hotel', on Solo Complex 5th floor Room No. 402,  Moti Engineering PLC "; or  at office located
1.2. "Africa Avenue, Mega House/ building, 6th floor office No 610, "
Or
2. Online send Your Application letter & CV; - stating the position (Warehouse & distribution head) on the subject line; mail to "vacancy@motiengineering.com" making CC to maheder.demeswe@motiengineering.com;
WARNING: Do not to pay any money to get a job. Please report fraudulent jobs to info@newjobsethiopia.com