Description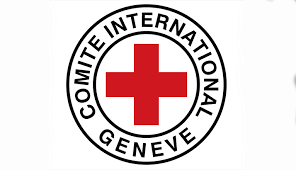 EXTERNAL VACANCY ANNOUNCEMENT
The International Committee of the Red Cross (ICRC) is an impartial, neutral and independent organization whose exclusively humanitarian mission is to protect the lives and dignity of victims of armed conflict and other situations of violence and to provide them with assistance.
For more information, visit website: https://www.icrc.org/
The International Committee of the Red Cross (ICRC) Delegation in Ethiopia is looking to hire an experienced, highly motivated and qualified person to fill the position of Warehouse Manager, based in Addis Ababa.
GENERAL DUTIES
Understands and adheres to the seven Fundamental Principles of the International Red Cross and Red Crescent Movement.
Understands and adheres to the ICRC Code of Conduct.
Understands the roles of the components of the International Red Cross and Red Crescent Movement..
Respects and observes staff regulations and security rules at all times
Represents the ICRC in a professional manner at all times.
Develops and maintains a pleasant and conducive working environment with colleagues and line managers.
Performs all duties with the highest level of confidentiality in the interest of the employees and the ICRC.
May be asked to perform tasks not covered in this job description and to provide support to other departments when necessary.
ACCOUNTABILITIES AND RESPONSIBILITIES
Functional Responsibilities:
Ensures that goods are received, stored and dispatched according to the SOPs; immediately reports any problems or discrepancies.
Ensures that warehouse space is well utilized and makes recommendations for layout changes.
Ensures that goods are properly segregated within the warehouse.
Ensures that warehouse regulations and rules on pest control and hygiene are applied.
Records information and is responsible for filing and providing statistics and other reports.
Ensures that bin cards and stock cards are kept up to date.
Organizes inventory counts, records and investigates claims and takes corrective action.
Determines order preparation and planning along with the entire supply chain.
Ensures that cargo manifests and related documentation, permits and licenses are received and properly handled at the dispatch warehouse and for export.
Ensures that warehouse statistics are accurate.
Security
Control the access to the warehouse of all personnel and to ensure that only authorized
Consignments leave the warehouse with appropriate documentation.
Warehouse facilities
Responsible for the maintenance of the warehouse as well as its infrastructure (pallets, shelving, electricity and water supply, lighting, heating, air-conditioning, heating etc.).
Ensuring integrity of the buildings, prevention of fire hazards, and prevention of damage to goods by leaking water.
Checking firefighting equipment once a month.
Ensuring proper use and care of all facilities as well as warehouse equipment.
Reporting any damages to the warehouse facilities, requesting and following up repairs.
Monitoring and supervising tidiness and cleanliness.
Receipt of consignments
Informing the logistician in charge of all arriving consignments. Checking the destination
Supervising of quality control (kind of good, quantity, packaging, shelf life, labeling etc.) according to the quality control protocol.
Preparation of consignments
Plan warehouse activities and distribute tasks
Ensure the issue of waybills and packing lists.
Ensure that all consignments are packed appropriately and marked with consignee, destination, and receiver contacts
Shipping consignments
Supervise loading of vehicles.
Ensure that all consignments leave the warehouse with complete, correct and appropriate documentation.
Record keeping and filing
Maintain and update warehouse records and files (waybills, packing lists, claim reports, orders, inbound shipment record, outbound shipment record, bin cards, stock cards, correspondence, staff file etc.).
PEOPLE MANAGEMENT RESPONSIBILITIES
Understands and supervises the Performance Management & Development (PMD) activities for employees under their supervision.
Engages in ongoing and continuous feedback and support, particularly for employees under their supervision, but also other staff members
Organizes regular meetings within their team to ensure optimal coordination of the work and proper flow of information
Ensures that job descriptions for employees under their supervision are up to date; seeks feedback and support from the HR Department if needed
Plans and coordinates the annual leave of the employees under their supervision ensuring continuity of the operations throughout the year and making sure that there are no outstanding holiday balances at the end of the year
Coordinates and supports the employees under their supervision in their personal development by coaching and advising them on internal and external training and development possibilities
ADDITIONAL DUTIES
The employee may be asked to perform duties and tasks not covered in this job description as well as to provide support to other departments when necessary.
Follows up on all work-related messages and correspondence with the relevant contacts and departments.
Is aware of the delegation's objectives and has a good knowledge of the Movement and other contacts relevant to the position.
Represents the ICRC in an appropriate way during activities, in meetings and in the field, and avoids any activity that may reflect negatively on the ICRC's image.
Takes responsibility for their own professional learning and development.
Job Requirements
University degree or high-level technical degree (graduate level); specialization in inventory management an asset.
Fluent command of spoken and written English, Amharic.
Computer proficiency (Microsoft Word and Excel, warehousing-management tools).
Knowledge of enterprise resource planning software an asset.
5 years' experience in a similar position.
Confirmed people-management experience.
Driving license for light vehicles.
Applying Instructions
Electronic application can be made ONLY through the ethiojobs.net website. Alternatively, you can submit application & CV with copies of relevant documents in person to the ICRC Delegation in Addis Ababa (Around Megenagna, in front of EIAR, around Egziabher ab church OR, send to the ICRC Delegation Addis Ababa, Human Resources Department, P.O.Box 5701, Addis Ababa.
Closing date: September 16, 2021
Women and persons with disabilities are highly encouraged to apply.
Please note that only short-listed candidates will be contacted at all stages of the selection process
WARNING: Do not to pay any money to get a job. Please report fraudulent jobs to info@newjobsethiopia.com