WASH Cluster Regional IMO
Description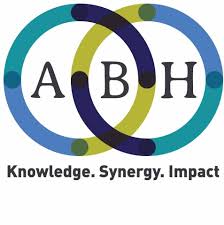 SCOPE OF WORK
The WASH Cluster Regional Information Management Officer (IMO) will work under the guidance of regional WASH Cluster Coordinator to support the WASH Cluster and National IMO and to work as a bridge between WASH cluster and regional WASH sector bureaus. The primary purpose of the Regional IMO is to assist Regional WASH sector bureaus, WASH Cluster Coordinators and National IMO in completion of the following tasks but not limited to. Other tasks as identified by the supervisor.
A.     Supporting coordination
·         Support the WASH cluster coordination in organizing and participating in regular WASH cluster coordination meetings and information sharing to ensure appropriate coordination among all WASH humanitarian partners;
·         Prepare agenda items with WASH sector bureaus and cluster coordinator, and prepare cluster meeting minutes, circulate the cluster meeting outputs, presentations and minutes; follow up the implementation of action points of the meetings;
·         Update and maintain contact list and attendance regularly for WASH cluster and its working groups;
·         Development and Maintenance of the WASH cluster Humanitarian Response web page by uploading key documents and information relevant to WASH cluster activities;
·         Participate in the Inter-cluster IMWG and represent interests of WASH Cluster in it
·         Support regional and National cluster by providing regional updates, gaps and relevant information required;
·         Support WASH partners to obtain approval signatures and official letters from Regional WASH sectors for implementing humanitarian WASH responses and capture into partners' mapping database
·         Support the regional cluster coordinator in establishing and strengthening zonal clusters;
·         Strengthen the participation of NGO and government stakeholders in the WASH cluster meetings.
B.      Monitoring and Reporting
·         Work with Cluster partners to keep the database for WASH programming information up to date. Make this information available to facilitate planning and measure impact by the cluster and other stakeholders according to IM sharing protocols;
·         Support OCHA & Cluster coordination team in conducting the mapping of all current and potential actors through the provision of regular inputs/updates to the cluster's 4W's (Who, What, Where, When) matrix, cluster's priority response matrix, PDM, Best learnings and other tools;
·         Ensure sanitation and hygiene interventions are well captured in the 4W matrix
·         Develop mechanisms to identify duplication and gaps in service delivery between partners and facilitate information flow between relevant stakeholders;
·         Support the cluster in development of the monitoring and evaluation framework for the cluster response plan;
·         In consultation with partners develop/adapt and roll out monitoring and reporting system for the WASH cluster in line with the Cluster Response Plan, review the system each time when Cluster Response Plan is modified to ensure that it is able to capture all identified indicators;
·         Work with cluster partners on reporting sex and age disaggregated data in order to inform WASH Cluster analysis.
·         Map and update humanitarian aid agencies working in the region regularly so as to identify their contribution in the WASH responses.
C.      Information Management Products
·         In consultation with Cluster partners identify key humanitarian IM products to support the cluster and the cluster partners to be produced in a periodical manner;
·         Support preparation of sit-rep's IM inputs with emphasis on cluster achievements by providing relevant and up to date information;
·         Support the WASH cluster in developing regular outputs by providing country/region/zone/woreda/kebele/site level data and distribute to stakeholders through a website or similar means e.g. through dashboards and newsletters or bulletins.
·         Manage an inventory and database of relevant documents on the humanitarian situation (multi-sectorial assessments, nutrition surveys, SMART surveys, etc.);
·         Review and update IM tools and templates in consultation with National IMO as well as Regional and National WASH Cluster Coordinators;
·         Provide IM support for measuring targets against the HRD and WASH situation analysis;
·         Map out all WASH cluster activities and updated infographics using GIS and other WASH cluster IM tools in the region;
·         Support intra and inter-cluster coordination in the region through improved information sharing mechanisms;
·         Identify gaps and duplication in service delivery in the Regional WASH Cluster.
D.     Training and capacity building
·         Promote and provide training and capacity building activities of the WASH Cluster partners for reporting, use of the IM outputs, etc;
·         Provide capacity building activities for Zonal and Woreda offices;
·         Establish strong relationship with Regional Information Management System / M&E Office;
·         Provide technical review and comments on partners' proposals;
·         Any other issues related to the WASH Cluster emergency responses.
Job Requirements
·         Advanced university degree (Master's degree or equivalent) in information management, information systems, computer sciences, social sciences, engineering, or related field. Extensive work experience relevant to this post may be considered as a replacement for formal qualifications.
·         Three years + experience in humanitarian WASH response at the international and national level;
·         Previous experience of cluster participation at the international and national level;
·         Strong understanding of the WASH sector and cluster approach;
·         Fluency in English (verbal and written). Good written and spoken skills in Amharic and Afaan Oromo an asset.
·         Excellent knowledge of MS Excel or MS Access;
·         Proven technical expertise for managing data capture and storage, for analyzing diverse datasets, and presenting information in understandable tables, charts, graphs, and reports;
·         Knowledge of establishing and managing websites (e.g. UNOCHA's Humanitarian Response platform, WordPress, google sites);
·         Proven skills in using GIS and map-making packages, and in web design and software development;
·         Strong interpersonal, management, coordination and negotiating skills;
·         Strong planning and organizational skills;
·         Ability to meet deadlines;
·         Ability to work independently.
General Conditions
The consultant will work in the RWEDB.
The consultant is entitled to DSA when traveled outside of Addis Ababa.
The consultant should provide his/her own materials, i.e. computer,
The consultant will be provided with authorized transport as and when required
The consultant will be paid monthly salary upon completion of deliverables on a monthly basis.
Applying Instructions
Qualified and interested applicants who fulfill the above requirements can submit their CV along with application letter through  jobs@abhpartners.com   by stating the position you are applying on the subject email
WARNING: Do not to pay any money to get a job. Please report fraudulent jobs to info@newjobsethiopia.com