Location

Gimbi, Oromia, Ethiopia

Date Posted

June 25, 2020

Category

Engineering



Job Type

Full-time



Base Salary
35500
Currency
ETB
Description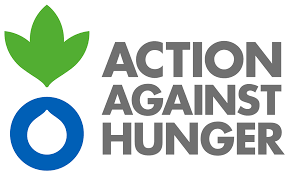 INTERNAL / EXTERNAL  VACANCY ANNOUNCEMENT
 As a registered charity, founded in 1979, Action Against Hunger operates in 50+ countries. The international network of Action Against Hunger is represented in France, United Kingdom, Spain, Canada, USA and India. Teams in the field combat hunger on 04 fronts: Nutrition and Health, Food Security and Livelihoods (FSL), Water, Sanitation and hygiene (WASH), and Mental Health and Psychosocial Support (MHPSS).
About Action Against Hunger-USA
Action Against Hunger-USA is a global humanitarian organization that takes decisive action against the causes and effects of hunger. We save the lives of malnourished children and we enable entire communities to be free from hunger. With more than 8,000 staff in over 45 countries, our programs reached 21 million people in 2018.
About the Country Program in Ethiopia
Action Against Hunger has been operational in Ethiopia since 1984 responding to both chronic and acute needs through a multi-sectoral strategy where Nutrition, Food Security and Livelihoods, WASH and Mental Health and Care Practices are integrated to have a meaningful impact on people's resilience.
Action Against Hunger currently operates in 5 different regions with an anticipated 2020 yearly portfolio of 20m USD of emergency and resilience building programs, research and innovation. We have a country team of about 560 staff working out of 18 field offices across Ethiopia. Our main donors in Ethiopia are: ECHO, Europaid, UNHCR, OFDA, BPRM, SIDA, EHF, WFP and others.
We are currently looking for the following professional:
                                                                                                   WaSH Program Manager
Work Base: Wollega - Gimbi
Availability: As Soon As Possible
Salary and other benefits: Salary ETB 35,000.00
Insurance (Life, Group Personal Accident and Medical Insurances are covered upon the organization policies).
Seniority Allowance – paid depending up the years of service.
General Assignments / scope of the Role: 
To manage WASH program activities, staffs and coordinate with government line bureaus and humanitarian actors in the target area. He/she will be involved in all the project cycle (assessment, proposal writing, implementation, M&E, and report writing to all stakeholders).
The WASH Program Manager role's purpose, engagement and delivery is:
Objective 1:- Contribute to the definition and implementation of ACF Policies, positioning and strategies in the mission.
· Implements, in the framework of his projects, the missions WASH strategy taking into account the key internal and external documents: ACF charter, 2015 strategic framework, policies (WaSH and other ACF sector), Positioning papers (WaSH and transversals), national strategies and other specific legal framework enforced by the body/department in charge of WASH issues.
· Contributes to the definitions of the missions WaSH strategy in cooperation with WaSH TA's
Objective 2:-Contribute to the identification, definition, formulation of WaSH projects
· Responsible for the geographic areas of intervention and working with target populations of:
· Needs assessments and related reports. These reports must be written and transmitted to the WaSH TA
· Writing and submission to the WaSH TA's of WaSH related parts of the proposals (proposal narratives, budget and LFA)
· Follow up the general situation(AWD, Outbreaks, humanitarian crisis,…) of intervention areas and immediately forward feedback
Objective 3: Contribute to evaluation (internal and external) of projects effect/impact.
· Contribute to the definitions of external evaluations (opportunities, ToR,….), supports external evaluators (during their missions), and implement recommendations coming out from external evaluations
· Implement a double KAP(Baseline and Endline KAP) for projects that are relevant
· Ensure and follow up data are properly prepared, codded, collected, analysed and reported
· Ensure participatory monitoring of projects and update the result for relevant stakeholders in consultation with WaSH TA's
· Collect data using GPS and plot on the intervention area map
Objective 4: Contribute pro-actively to HR management (including national staff career plan development)
· Is the functional and hierarchical manager for the WaSH teams working on his project(S)
· Takes part activities in the recruitment and the training of his staffs, in cooperation with the administrator or the logistic- administrator office
· Ensure the evaluation (performance appraisal) of his staff
· Ensure that WaSH staffs  weekly movement plan  are inconformity with meeting objectives of the program
· Follow up staff movement (per-diem, day-offs, annual leave..) logistical needs,
Objective 5: Ensure Local ACF representation and coordination with other stakeholders within the intervention area
· Coordinates ACF's action with other stakeholders working in the intervention area
· Support capacity building of AAH WaSH partners in the area of intervention
· Promotes partnership with Local NGO's, including capacity building, at district/provincial/regional level
Objective 6: Contribute to the mission's capitalisation and to ACF communication
· Writes and submits a handover/mission reports when his mission is over using the ACF format
· Ensure the compilation on a soft drive of all essential documents related to his project(s) and transmits them to the WaSH TA's. The WaSH TA's will ensure that technically validated documents are further disseminated
· Ensure compilation of soft drive of all relevant pictures of his project(s). these photos have to be transmitted to the communication department during the end of mission debriefing period at the HQ
· Closely link with the WaSH TA's and update info's on regular basis.
· Contribute to the definition and implementation of capitalisation/technical research topics and on advocacy activities.
· Contribute to the setup of ACF WaSH database in the mission
· Representing ACF participate in the regional joint WaSH assessments, surveillances, and  taskforce meetings and forward feedbacks on time to line managers
Objective 7: Ensure projects implementation, monitoring and reporting
· Masters preferably his project(s) and related stakes, Logical framework and indicators (LFA). Has got printed copies of all projects contractual documents and ensures that his team is aware of them.
· Develop technical guidelines for the implementation of his projects and have them validated by WaSH TA's
· Plans the implementation of his projects activities
· Supervises the implementation of  projects activities using ACF tools (APR, DIP, Budget follow up …)
· Contribute to and promote the monthly budget follow up
· Implements donor and ACF visibility on the working sites of his projects
· Responsible for the implementation in the working sites of the safety and security measures/rules for both ACF teams (including daily hired) and the populations/public
· Implement transparency and accountability measures vis-à-vis the project beneficiaries, by making them participate throughout the project cycle.
· Undertake feasibility study, design Water supply  and sanitation projects, prepare DIP, prepare tender document for contracted out projects, and prepare procurement plan for items will procure at base and AA level
· Ensure sanitation and hygiene approaches and  interventions will bring behavioural change within the community
· Prepare, compile and submit monthly APRs to the manager and WASH TAs
· Undertake reports (Donor report, government quarter report, monthly AAH report, contextual assessment report, KAP analysis report, terminal report,) and share to line manager and WASH TA.
I.  Supervisory Responsibilities
WASH Teams at Wollega base
II. Gender Equality Commitments  
· Foster an environment that supports values of women and men, and equal access to information.
· Provide a work environment where women and men must be evaluated and promoted based on their skills and performance.
· Respect beneficiaries' women, men, children (boys and girls) regardless of gender, sex orientation, disability, religion. race, color, ancestry, national origin, age, or marital status.
· Value and respect all cultures. 
 III. Fiscal Responsibility
Assigned budget for Wollega base WaSH activity
IV. Physical Demands
· While performing the duties of this job, the employee is required to sit for long periods and to concentrate on work, including typing, and turn out heavy volumes of work accurately, within short time frames under stressful situations in the context of a moderately noisy office with many interruptions. Must be able to proofread own work accurately so that only minor corrections are needed on an infrequent basis.
· The physical demands described here are representative of those that must be met by an employee to successfully perform the essential functions of this job. Reasonable accommodations may be made to enable individuals with disabilities to perform the essential functions.
V. Working Conditions, Travel and Environment
The duties of the job require regular job attendance at least five days per week. Must be available to work outside normal office hours or on the weekends as required.
Must be able to travel as required for standard domestic and international business purposes. While performing the duties of this job in the field, the employee may be exposed to precarious settings under high security risks and/or very basic living conditions and outside weather conditions, as well as to infectious diseases.
Job Requirements
I. Required Qualifications and Professional Experience
Engineering degree or equivalent in the field related to Water, Sanitation and Hygiene, or training/courses specific to WaSH in humanitarian contexts with a minimum of 5-years working experience.
II. Required Skills & Competencies
Applied skill on water, sanitation and hygiene projects management (public health, engineering….) interpersonal skill (team management, communication, reporting, autonomy, organisational skill, staff development, creative and innovative thinking, leadership skill, strategic decision making and planning, delegation of work, management of staffs, team building…).
Applying Instructions
APPLICATION PROCEDURE 
If you are interested, please send your application composed of none returnable CV, Covering Letter with "WaSH Program Manager" written in the subject line, and three references, applicants to the following addresses:
 Through www.ethiojobs.net ;
OR
Directly In Person to Action Against Hunger Addis Ababa office after Washington DC square to Mayor Muriel Bowser Street, Wollega – Gimbi, Gambella, Waghimra – Sekota, Harergue - Harar, Borena – Yabello and Somali Gode offices,
Deadline: Monday, 29 June 2020 before 5:00 pm 
  "Female Applicants Are Highly Encouraged"
  NB: Only short listed applicants will be, communicated on and selection process includes technical test and an interview. 
WARNING: Do not to pay any money to get a job. Please report fraudulent jobs to info@newjobsethiopia.com