Water Quality Officer – Re-advert
Description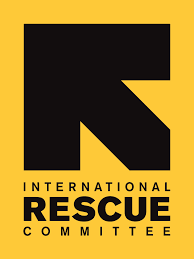 Background: 
The International Rescue Committee, one of the world's largest humanitarian international NGOs, provides relief, rehabilitation and development support to vulnerable people and communities over 30 countries. We began work in Ethiopia in 2000 in response to severe drought in Ethiopia's Somali region and are currently providing assistance to Ethiopians and refuges in six regions in Ethiopia, implementing emergency and development programs in health, water and sanitation, economic recovery and development (ERD), women's protection and empowerment, education, child protection, and multi-sectoral emergency response.
Scope:
Under the direct supervision of the Senior Environmental Health Manager, the Water Quality Officer is responsible to ensure provision of safe potable water to refugees, IDPs (internally Displaced People) and host community, in IRC operational areas in Tigray. Primary responsibilities include leading all aspects of the accurate treatment of water at permanent treatment plants, follow -up and monitoring of regular water quality test activities, set up of water quality data management system (data collection, entry, analysis, reporting), and conducting regular trainings on capacity building to staff on water treatment and quality monitoring. The position holder is also responsible for management of laboratory equipment, consumables and other resources under the program and reporting periodically to supervisors.
Responsibilities: 
Operation:
Ensure accurate treatment and disinfection of water at treatment plants, boreholes, reservoirs, water trucks and households.
Establish clear and straightforward management systems including Jar tests, Alum dosage, Chlorine dosage, chemical preparation, etc.
Coordinate regular water quality data monitoring system and conduct regular water quality test starting from the Intake to different stages of treatment plant, storage reservoirs, tap stands, household level, water trucks and ensure refugees, IDPs and host community are supplied with safe water as per UNHCR, SPHERE and international standards.
Develops formats and database for regular water quality data collection, data entry, storage, analysis and report production.
Raise purchase requests for procurement of equipment, reagents, chemicals, and ensure the availably of all vital items in stock for water quality test and operation.
Ensure the cleaning of treatment plant units, service reservoir, water tankers, at regular, scheduled intervals.
Prepare operational manuals for the water treatment plants and quality monitoring operation.
Work with Environmental Health team, and other departments and coordinate with implementing partners (IPs) and government offices on information sharing related with water quality assessment results and recommendations.
Produce weekly and monthly water quality report and advise the status follow-up action to be taken.
Contribute an input in developing WASH project proposal in relation with water quality.
Serve as the focal person for water quality issues for shire field office and head of the water quality lab
Capacity building:
Conduct annual regular training for water quality monitoring staff within IRC, including all water operation team, water treatment operators and quality monitors (chlorinators), technicians, and Sanitation and hygiene promotion team.
Provide technical support and capacity building training to Shire town water utility office staff in establishing water quality test lab for the Mai-Dimu Dam water supply system.
Prepare notes, modules, and other related resources regarding the training component and share for the trainees.
Coordinate water quality laboratory with required equipment, operation manuals, and other electronic reference materials for Mai-Dimu water treatment plant water quality laboratory
Job Requirements
BSC Degree in Sanitary Engineering, Environmental Engineering, Environmental Health, Applied Chemistry, Applied Biology, or any other relevant fields.
At least 2 year of proven experience for first degree or 1 year of experience for postgraduate degree and 5 years for diploma holders.
NGO experience is a plus.
Having relevant experience of managing or monitoring of town water supply particularly in surface water treatment and quality monitoring activities.
Basic supervisory or managerial skills.
Technical and report writing skills.
Computer literate.
Proficient spoken and written English.
Good communication and interpersonal skills.
Applying Instructions
Candidates meeting the above qualifications are encouraged to apply only through the below IRC On-line recruitment website:
External
https://rescue.csod.com/ux/ats/careersite/1/home/requisition/19002?c=rescue.
Internal
https://rescue.csod.com/ux/ats/careersite/2/home/requisition/19002?c=rescue.
Please include 3 references from current and former employers.
Applications will not be returned. IRC discourages phone calls or personal visits.
Only applicants meeting the minimum qualification will be short listed and contacted.
IRC is an equal employment opportunity employer.  IRC considers all applicants on the basis of merit without regard to race, sex, color, national origin, religion, sexual orientation, age, marital status or disability.
Female candidates are highly encouraged to apply.
Your application letter/cover letter must include the following information.
Name of the position you have applied for
Date of application
Summary of  your qualifications and experience
Motivation/objective of why you have applied for the job
Permanent Address and present address (if different from permanent) and telephone number if possible also email address
Disclose any family relationships with existing IRC employees.
Are any of your relatives employed by International Rescue committee (IRC)? If answer is "yes", give the following information:
 YES          NO

NAME

Relationship

Position
Office/field office
IRC is an equal employment opportunity employer.  IRC considers all applicants on the basis of merit without regard to race, sex, color, national origin, religion, sexual orientation, age, marital status or disability.
Professional Standards: The IRC and IRC workers must adhere to the values and principles outlined in IRC Way - Standards for Professional Conduct. These are Integrity, Service, and Accountability. In accordance with these values, the IRC operates and enforces policies on Beneficiary Protection from Exploitation and Abuse, Child Safeguarding, Anti Workplace Harassment, Fiscal Integrity Anti-Retaliation and Combating Trafficking in Persons
Gender Equality: IRC is committed to narrowing the gender gap in leadership positions. We offer benefits that provide an enabling environment for women to participate in our workforce including parental leave, gender-sensitive security protocols, and other supportive benefits and allowances
Equal Opportunity Employer: IRC is an Equal Opportunity Employer. IRC considers all applicants on the basis of merit without regard to race, sex, color, national origin, religion, sexual orientation, age, marital status, veteran status, disability or any other characteristic protected by applicable law.
WARNING: Do not to pay any money to get a job. Please report fraudulent jobs to info@newjobsethiopia.com