WATER RESOURCES AND ENVIRONMENTAL POLICY REVIEW & FAMILIARIZATION OF THE POLICIES TO STAKEHOLDERS
Location

Addis Ababa, Ethiopia

Date Posted

March 26, 2020

Category

Consultancy



Job Type

Contract



Currency
ETB
Description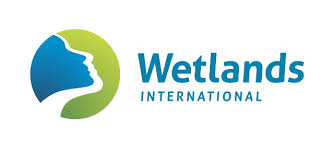 Background
Wetlands International is dedicated to safeguarding and restoring wetlands for people and nature. We are driven by the knowledge that safeguarding and restoring wetlands is urgent and vital for water security, biodiversity, climate regulation, sustainable development and human health.
Wetlands International is a legally registered international NGO operating in Ethiopia (registration number 4143). Through the WAI consortium and the AMREF Health Africa's lead, Wetlands International in Ethiopia is implementing the Climate Resilient WaSH Component of the Netherlands WaSH SDG consortium project. The Consortium program in Ethiopia working on achieving sustainable and equitable use of WASH (water, sanitation and hygiene) through improving behaviour change interventions leading to sustainable and equitable access to WASH; Strengthening the WASH governance and institutional framework leading to governments enabling efficient and effective delivery of inclusive and sustainable WASH services through enabling the public sector through enhancing WaSH governanace, effective planning and monitoring systems, and developing climate resilient WASH infra-structures and Effective WASH markets.
The wetlands International Ethiopia Project Coordination Office in Ziway town is responsible for the coordination and implementation of the WaSH SDG project the intervention areas of Arsi Negele and Shashemene Zuria woredas in the West Arsi Zone and Adami Tulu Jedo Kombolcha district in the East Showa Zone of Oromia Region.
Purpose of the Terms of Reference
Review of relevant policies and legal frameworks and facilitation of awareness raising and familiarization of those policies and legal frameworks to relevant government sector bureaus and community members are among the core activities planned to be undertaken under the WaSH SDG project component of Wetlands International which is being implemented in West Arsi and East Shewa Zones of Oromia Regional State. This toR is developed to facilitate the review of relevant policy frameworks and facilitation of awareness raising trainings to stakeholders by competent and experienced consultant/s/consultancy firms.
Objective of the Policy Review
The general objective of the policy review is to providea a thorough and critical review of existing water and environment/climate related policies and legal frameworks of Ethiopia, and the facilitation of awareness raising trainings to local government and community stakeholders. More specifically, the assignment is expected to achieve the following objectives:
Provide a brief summary of the major water and environment related policies of Ethiopia
Identify and present detail assessment of the major strengths, gaps and limitations of each policy/legal framework
Provide overviews on iimplementation sstatus/limitations of the policies/legal frameworks
Provide reommendations on ways to improve the reviewed policy/regulatory frameworks.
Facilitate awareness raising events aimed at familiarization of relevant national and regional policy frameworks to relevant government sector bureaus and community members.
Scope of the Assignment (Review and trainings)
The review is expected to include national policy frameworks and the regional regulatory frameworks, strategies and programmes of Oromia Regional State. A suggestive list of the policies to be reviewed includes the followings (but not limited to those listed below):
A Review of Ethiopia's Water Sector Policy, Strategy and Program
A Synthesis of Water Sector Policy, Strategy and Programs
Water Resources Management Policy (1999)
National Water Sector Strategy (2001)
Water Policy (1994)
Water Sector Development Program
Linkages with Other Sectoral Policies and Programs
Natural Resource and Environmental Policies, Strategies, Programs
Forest Conservation and Utilization Policy and Strategy (2007)
Proclamation to Provide for the Development, Conservation & Utilization of Forests (No. 542/2007).
Conservation Strategy of Ethiopia
Environmental Policy (1997)
Wildlife Policy and Strategy
Rural Land Administration and Land Use Policy and Strategy
Environmental Impact Assessment Proclamation (299/2002)
Upcoming legal frameworks:
Water Tarrif Regulation
Wetlands proclamation
Payment for ecosystem Services
Buffer zone?
Facilitation of policy familiarization workshops which will be organized by Wetlands international.
Deliverables
The consulting team is required to deliver the following
Technical and finanacial proposal, separately sealed envelopes
Inception phase report: Revised technical proposal with a table of content and proposed list of materials to be reviewed
Presentation of the inception report to WI Ethiopia Office staff.
Draft report
Final report
Facilitation of a 3-days policy familiarization workshop to be organized by the Client (WI)
Job Requirements
Required expertise for the study
The assignment will require a multi-disciplinary and reliable team of experts. Required expertise within the team shall includee an Environmentalist, IWRM /Climate resilient WASH expert, and Development/DRR//climate change Specialist
The team leader should have
Minimum MSc in one of the above disciplines with proven track record of conducting similar studies/reviews
Excellent analytical, report compiling and cohesive report writing skills (in English).
Applying Instructions
Suitable candidates/consultants are expected to submit their technical and financial proposals in separately sealed envelopes to the Wetlands International Office located in 22 Area, Congo Zemachoch Sefer- on the road diverting from Lex Plaza building and ledaing to Balderas Condominiums. Tel +251-0116-672979
Application closing date is 10 calendar days after the date of announcement of this bid in the Ethiojobs Website.
WARNING: Do not to pay any money to get a job. Please report fraudulent jobs to info@newjobsethiopia.com