Description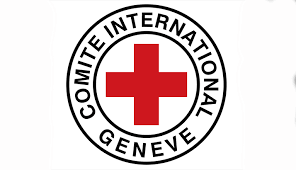 VACANCY ANNOUNCEMENT
The International Committee of the Red Cross (ICRC) is an impartial, neutral and independent organization whose exclusively humanitarian mission is to protect the lives and dignity of victims of armed conflict and other situations of violence and to provide them with assistance.
For more information, visit website: https://www.icrc.org/
The International Committee of the Red Cross (ICRC) Delegation in Ethiopia is looking to hire an experienced, highly motivated and qualified person to fill the position of Welcome Supervisor 1 (12 months Fixed Term contract) based in Addis Ababa.
GENERAL DUTIES:
• Understands and adheres to the seven Fundamental Principles of the International Red Cross and Red Crescent Movement
• Understands and adheres to the ICRC Code of Conduct
• Understands the roles of the components of the International Red Cross and Red Crescent Movement
• Respects and observes staff regulations and security rules at all times
• Represents the ICRC in a professional manner at all times
• Develops and maintains a pleasant and conducive working environment with colleagues and line managers
• Performs all duties with the highest level of confidentiality in the interest of the employees and the ICRC
• May be asked to perform tasks not covered in this job description and to provide support to other departments when necessary
ACCOUNTABILITIES AND RESPONSIBILITIES
• Supervises the work of the Welcome department.
• Coordinates and ensures appropriate welcoming of staff and guests; makes sure that they receive all the information/documentation they need and review it regularly to keep it up to date
• Interacts with relevant authorities (ministries, consulates, etc.) regarding certificates, visas, permits, registration, etc.
• Ensures hotel accommodation is safe and suitable to live in in Addis and in the field; Ensures surveys are regularly conducted and recommendations to sub-structures on hotels used over the country
• Ensures the organization of staff travel (plane, train, bus, etc.) by the most cost-effective means
• Ensures proper communication between ICRC offices, sub delegations, delegations and/or headquarters regarding staff travel and with participants at events/seminars.
• Ensures all appropriate databases are kept up to date on staff members, missions and other travel, document validity, residences, and any other relevant information (schools, airlines, telephone numbers, etc.).
• Design a monitoring plan for tendering with service providers (travel agencies, transport companies, hotels, etc.).
• Ensures and monitors that all new colleagues arriving to the delegation receive proper briefing
• Organizes the Welcome side of events/meetings/seminars, coordinating with the parties concerned.
• Supervises, coaches and provides guidance to Welcome staff in agreement with the Administration.
PEOPLE MANAGEMENT RESPONSIBILITIES:
• Understands and supervises the Performance Management & Development (PMD) activities for employees under their supervision
• Makes sure that deadline for the PMD cycle are met
• Engages in ongoing and continuous feedback and support, particularly for employees under their supervision, but also other staff members
• Organizes regular meetings within their team to ensure optimal coordination of the work and proper flow of information
• Ensures that job description for employees under their supervision are up to date; seeks feedback and support from the HR Department if needed
• Plans and coordinates the annual leave of the employees under their supervision ensuring continuity of the operations throughout the year and making sure that there are no outstanding holiday balances at the end of the year
• Coordinates and supports the employees under their supervision in their personal development by coaching and advising them on internal and external training and development possibilities
SCOPE and IMPACT
• Takes part in establishing the budget and monitoring its implementation.
• Typically supervises up to 3 full-time staff.
• Remit: local.
ADDITIONAL DUTIES
• Keeps the delegation and HQ informed on changes in the immigration procedures (visa, residency cards…)
• Ensures the ET country information file is constantly up to date
• Informs the HQ or other delegations if needed, for any necessary documentation for entering Ethiopia (Visa, Covid-19 aspects…)
• Keeps the welcome booklet and the standard welcome messages up to date in the team space and review the structure of these files regularly to propose changes
• Signs-up on internal clearance on departure of mobile staff
• Ensure compliance with Global Travel project instructions
• Advise on tourist options & offers and support in organizing travel within Ethiopia
• Ensures that the team is maintaining an up-to-date personal filing system for mobile staff and appropriate archiving
• Ensures that the team is maintaining an up-to-date filing system for service providers (hotels, travel agencies, restaurant, transportation), guidelines and procedures, ticketing regulations
• Defines a proactive approach in collecting information i.e. rules change, new hotels/ resorts openings, relocation of interlocutors, new restaurants, tourist packages, etc;
• Ensures sound practices of financial management in the unit, controls and approves hotel and travel agencies invoices and staff members' working advances
• Ensures protocol is respected and that templates for all correspondences are appropriate, updated and available for the rest of the team
• Monitor customer's satisfaction and team's performance through appropriate KPIs defined with the Administration
Job Requirements
EDUCATION, EXPERIENCE AND COMPETENCIES REQUIRED
4 years' experience in the same field of activity
University degree or advanced technical certificate
Fluent command of spoken and written English and/or French
Computer proficiency and ability to run specific software
Applying Instructions
Electronic application can be made ONLY through the ethiojobs.net website. Alternatively, you can submit application & CV with copies of relevant documents in person to the ICRC Delegation in Addis Ababa (Around Megenagna, in front of EIAR, around Egziabher ab church OR, send to the ICRC Delegation Addis Ababa, Human Resources Department, P.O.Box 5701, Addis Ababa.
Closing date: August 5, 2021
Women and persons with disabilities are highly encouraged to apply.
Please note that only short-listed candidates will be contacted at all stages of the selection process
WARNING: Do not to pay any money to get a job. Please report fraudulent jobs to info@newjobsethiopia.com