WISH2ACTION Project Bid announcement for Edutainment Video Film Production
Location

Addis Ababa, Ethiopia

Date Posted

April 6, 2020

Category

Consultancy



Job Type

Contract



Currency
ETB
Description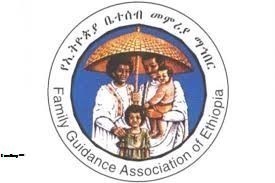 Background
The Family Guidance Association of Ethiopia (FGAE) is a volunteer-based, not-for profit charity Association providing Sexual and Reproductive Health (SRH) services, which was established in 1966. FGAE is an accredited member of the International Planned Parenthood Federation (IPPF), joining the IPPF Federation since 1970.The Association is known to have pioneered Family Planning (FP) services in Ethiopia.
The WISH2ACTION project Women's Integrated Sexual Health (WISH2) project is a DFID-funded program implemented in Ethiopia by a consortium of four internationally recognised Non-Governmental Organisations and FGAE. FGAE, the WISH2ACTION consortium lead in Ethiopia, provides a comprehensive, integrated approach to ensure equitable access to family planning and other sexual and reproductive health and rights (SRHR).
To ensure increased awareness and service delivery in the WISH2 project implementing sites, FGAE would like to invite well-established firms to produce two tailored edutainment videos focusing on SRH/FP services information, availability, benefits and other SRH related issues.
The purpose of this bid is, therefore, to engage competitive consulting firms who can produce two separate edutainment videos of 30 minutes long each focusing on benefits of contraceptive and dispelling common myth and misconception about contraception. Each video film production should provide sufficient information about FP services information, availability, benefits and other SRH related issues.
Description of the Assignment
The purpose of this assignment is to:-
Collect appropriate input from FGAE-WISH2 to be used as a basis for the video film production
·         Develop two different edutainment video scripts for approval;
·         Produce two different edutainment video films in two copies for each.
·         Submit final copy of the two edutainment video film productions maintaining the current media standard.
Interested eligible firms can participate in the bid to offer the service as per a Terms of Reference (ToR). Applicants can collect the ToR within 15 calendar days beginning the advertisement date on Reporter News paper (also at www.fgaee.org) from FGAE, Head Office building room no. 303 at a non-refundable fee of birr 100.
Application procedure
All bidders are required to submit separate technical and financial proposals in sealed and stamped envelopes (two copies each) at the Head Office to room no. 303; on or before Wednesday April 22, 2020 at 12:30(lunch time).  Bid proposal shall be accompanied by a bid security of 1% of the bid in the form of CPO or bank guarantee.
Job Requirements
Applicants are required to fulfill the following minimum requirement:
Ø  They should be legally registered and shall present renewed trade license ;
Ø  They should have VAT and TIN registration certificate;
Ø  They should be able to provide organizational profile and the CVs of individuals who are going to take part in the spot development;
Ø  They should demonstrate good deal of experience previous experience  in the development / production of such video films in the context mentioned above;
Ø  They should have a mix of expertise on sol change communication and in the area of entertaining video production and other relevant fields
Applying Instructions
The bid will be opened on Wednesday April 22, 2020 at 2:00 PM (After lunch) at FGAE Head Office in the presence of bidders who choose to attend the opening. FGAE reserves the right to partially or fully cancel the bid.
Contact address: for : For any information, doubts, bidding document purchase, Bid delivery and opening
Family Guidance Association of Ethiopia (FGAE), Head Office
Debre Zeit Road, Meskerem Mazoria (Ritchie Area)
             Tel. 251 (11) 467 2216 or 251 (11) 467 2300,  (for any information, compliant, or doubts)
P.O. Box 5716, Addis Ababa, Ethiopia
All Tenders are also available at www.fgae.org
WARNING: Do not to pay any money to get a job. Please report fraudulent jobs to info@newjobsethiopia.com