Description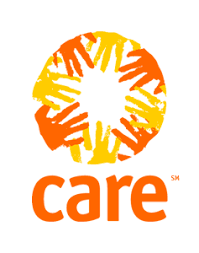 I.  JOB SUMMARY:
The Woreda Livestock Officer provides overall coordination of Biruh Tesfa livestock interventions in the woreda. S/he ensures effective, high-quality project implementation and ensures that monitoring and evaluation guidelines and plans are followed in the woreda to effectively contribute to the achievement of project results. S/he is responsible for following up on woreda-level activities and establishing and maintaining effective working relationships with governmental and non-government partners working in the Woreda.
Biruh Tesfa is a short-term emergency program funded by USAID's Bureau for Humanitarian Assistance and aiming to provide critical inputs to households affected by the conflict in Tigray. In Erob Woreda, interventions will focus on livestock inputs, namely feed and animal health services.
II. RESPONSIBILITIES AND TASKS:
Job Responsibility 1:  Planning and implementation of livestock activities (25%)
 Facilitate project planning and targeting for Biruh Tesfa while maximizing participation of the community and government partners, as well as CARE's emergency programming team
Lead targeting interventions for Biruh Tesfa, including the preparation of beneficiary lists with the number of livestock owned
Ensure that planning and implementation of project activities are in accordance with CARE's program principles, approaches, and procedures
Work closely with woreda partners, and particularly the Livestock Office, in planning, implementing and monitoring and evaluation of the project activities
Brief government partners on the Biruh Tesfa activity and planned interventions and their voucher methodology
Support the development of woreda-level project implementation plan preparation broken down by quarterly and monthly plan
Ensure that all activities are implemented according to the agreed technical specifications and quality, the agreed time schedule, and within the limit of the planned budget
Ensure that gender and protection issues, including the prevention of sexual exploitation and abuse, are properly addressed during the process of the project planning and implementation
Ensure that learning is incorporated at all levels of project planning and implementation
Job Responsibility 2: Supervision, monitoring and compliance (20%)
Oversee the distribution of animal health vouchers to targeted households, and provide briefing on overall approach
Supervise animal health service providers in providing animal health services to targeted households on a voucher basis
Monitor the implementation of all livestock interventions in the woreda
Ensure that animal health service provision is provided according to USAID Bureau for Humanitarian Assistance requirements, under the guidance of the Program Manager
Organize and facilitate joint participatory monitoring programs, as security permits, with the woreda partners and community groups, and document lessons and provide feedback to the project office
Facilitate and encourage regular review meetings and project review schedules at woreda level
Conduct regular review meetings with government stakeholders and animal health service providers on the progress of livestock interventions, record lessons and provide feedback to the participants and to the project
Together with the project staff and partners, set project quality standards and action steps and monitor the performance accordingly
Conduct regular supervision in the field
Job Responsibility 3: Facilitate learning and networking (30%)
Establish strong and institutionalized working relationship with local officials, community institutions and other stakeholders
Keep up to date on development in the livestock sector and the situation on the ground, including security and access, and issues involving targeting
Prepare regular project progress updates at woreda level and discuss with representatives of the woreda
Ensure that organizational core values, policies, procedures and program approaches are clearly understood and adhered to in the daily functioning of the woreda office and that information to monitor project progress and organizational performance, including M&E data, are collected and used for organizational learning, decision making, reporting, and for promoting innovations
Coordinate with other CARE projects and NGO programming
Job Responsibility 4: Reporting (10%)
Complete appropriate reporting formats
Check and confirm the correctness of the reported activities
Review and summarize the monthly and quarterly report for the woreda and submit to the program manager and the woreda. The report has to include the detail descriptions, challenges, problems faced and lessons learned in the reporting period.
Job Responsibility 5: Gender equity and diversity and prevention of sexual exploitation and abuse (10%)
Ensure that gender equality and diversity, and protection issues, particularly related to the prevention of sexual exploitation and abuse, are addressed in feed distributions and livestock health interventions
Implement agreed PSEA actions
Enforce the sexual harassment policy and the gender and diversity policy.
Maintain partnership with non-governmental organizations and governmental offices that directly or indirectly work on gender equality and women empowerment issues.
Job Responsibility 6: Perform other duties as assigned. (5%)
III.           PROBLEM SOLVING (Thinking Environment)
Levels one and two of problem solving apply to the incumbent. The incumbent involves with daily routine activities, she/he also uses interpolative skills to pick and choose the right solution to address given problems.
Job Requirements
IV. QUALIFICATIONS (KNOW HOW)
A)    EDUCATION/TRAINING
Required:
B.A Degree in Agriculture, Economics, Sociology, Agricultural Extension, Agricultural engineering, Health Science or other related fields
B) EXPERIENCE:
Required:
3-4 years' experience in community participatory project implementation or related activities.
C) TECHNICAL SKILLS
Required:
Supervisory skill
Computer proficiency
Good communication and report writing skill
Knowledge of local language
Familiarity/training in participatory extension approach
Firm belief in teamwork, gender equality, sensitivity to HIV/AIDS, conceptual understanding of participatory approach and sustainable development
Motorbike driving license
Desired:
D)    COMPETENCIES
Respect, accountability, courage, excellence, building partnerships, stress tolerance, building commitment, coaching, interpersonal skill, operational decision-making, planning and organizing, information monitoring.
III.           CONTACTS/KEY RELATIONSHIPS:
A.    INTERNAL:
PSNP – Coaching, Mentoring and overall guidance, (On all programmatic, administrative, financial, policy, procedural other related issues).
AC – The big picture (Organizational approaches, policies, programmatic focus and priorities) regarding Project management.
Technical Group - ensuring appropriate support is provided to the field office and maintenance of good working relationships.
B. EXTERNAL:
Communities, Kebele, Woreda Administration and Rural Development Teams
Other development organizations working in the area where CARE works (NGO, CBO and the privet sector).
Special meetings with Woreda and Zonal (Regional when required) government partners and donor representatives when needed.
IV.           WORKING CONDITIONS AND LEVEL OF TRAVEL REQUIRED.
The Woreda Livestock Officer shall be based in Adigrat, with extensive field travel to Erob Woreda. Alternatively, the position may be based in Erob with frequent travel to Adigrat.
Applying Instructions
CARE Ethiopia is committed to preventing all unwanted behavior at work. This includes sexual harassment, exploitation and abuse, and child abuse. We expect everyone who works for us to share this commitment by understanding and working within the CARE Safeguarding Policy and related framework. CARE Ethiopia has a zero-tolerance approach to any harm to, or exploitation of, a vulnerable adult or child by any of our staff, representatives or partners.
CARE Ethiopia reserves the right to seek information from job applicants' current and/or previous employers about incidents of sexual exploitation, sexual abuse and/or sexual harassment the applicant may have been found guilty to have committed or about which an investigation was in the process of being carried out at the time of the termination of the applicant's employment with that employer.
By submitting the application, the job applicant confirms that s/he has no objection to CARE Ethiopia requesting the information specified above. All offers of employment will be subject to satisfactory references and appropriate screening checks.
HOW TO APPLY
If you are interested to be part of our dynamic team, exciting work environment and contribute to CARE Ethiopia's mission and vision, please send your CV (not more than 3 pages) and cover letter (not more than one page) through ……….  
Only short-listed candidates will be contacted.
Passionate and dedicated candidates who meet the requirement are strongly encouraged to apply, especially women!
CARE seeks to improve the lives of the most marginalized, particularly women and girls. Our diversity is our strength. We encourage people from all backgrounds and experiences to apply.
WARNING: Do not to pay any money to get a job. Please report fraudulent jobs to info@newjobsethiopia.com